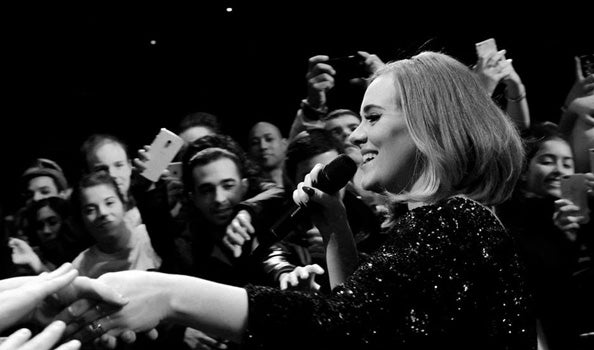 28 Nov 2016
Your Exclusive Front Row Pics From The O2 [2 mins]
OMG! FRONT ROW? You lucky *bleeeeep*! We all dream of seeing our favourite acts up close and personal. But if you haven't had the chance to make it to our wonderful front row just yet, these pics will show you what it's like. Jealous much?
Jess Glynne has one massive fan in @Danielle_Birdyy. She could literally feel Glynne's spit on her cheek when she attended her last gig at The O2 in 2015. However, it hasn't put her off, cos she can't wait to see her again!
Mad that a year ago I was front row at @JessGlynne and now it's only 24 days until I see her again in the O2🎉 #loyal pic.twitter.com/aiYXALuNwr

— Danielle Bird (@Danielle_Birdyy) 6 November 2016
Best. Birthday. Present. EVER! @littlenansbar you lucky thing, you…
@sophieebird is still reminiscing about getting up close and personal with the 1D boys when they performed at The O2. Here's Harry, doing his thang.
It can be slightly nerve-racking sitting on the front row of a comedy gig – what if you're picked out from the crowd for a joke? But @jameswengland was Happy & Glorious when he went to Michael McIntyre's live tour at The O2.
We love a bit of Drake, and if you can make it front row like @amit_gohil did last time he was here, you'll get to see the rap legend bossing it right in front of you.
And just in case you wanted to know - this is what the back row looks like. Thanks for sharing @discodances and sorry you couldn't make the front on this occasion - we hope you still had a great time!
If you could get front row for any artist in the world, who would it be?