Up at The O2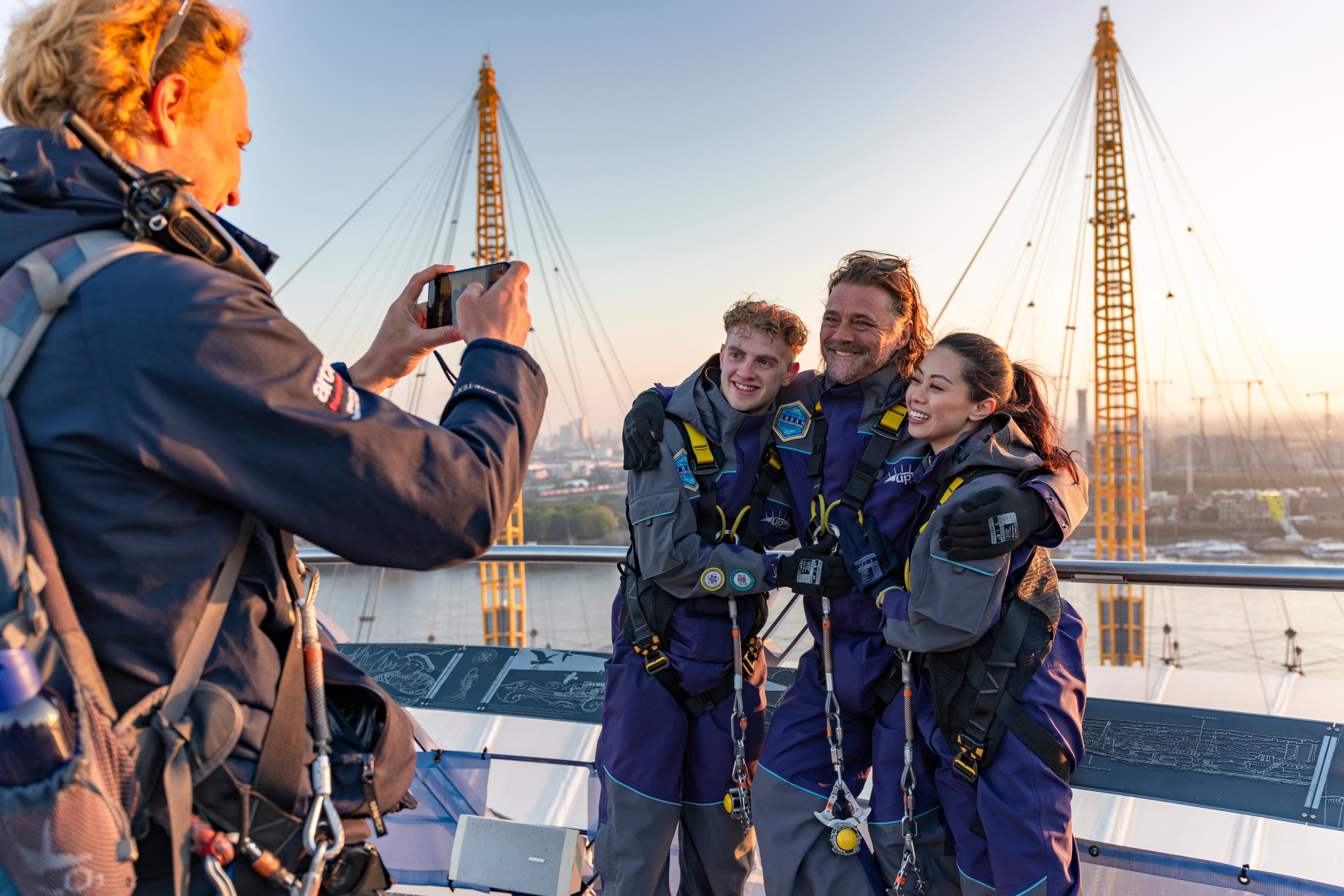 A 90-minute climb experience you won't forget.
Zip up your climb suits. Pull on your boots. Hook up your harness. Then make your way up the south face of one of the most striking buildings in London's skyline. You can head up in groups as big as 30. Leading the way will be our expert climb guides to share interesting facts from The O2's unique architecture to it's famous visitors.
At the top, you'll be standing 52 metres above the stars, with 360-degree views across the historic part of London. You can spot famous landmarks up to 13 miles away. Head up in the daytime. Climb under a sunset. Or make your way over at twilight.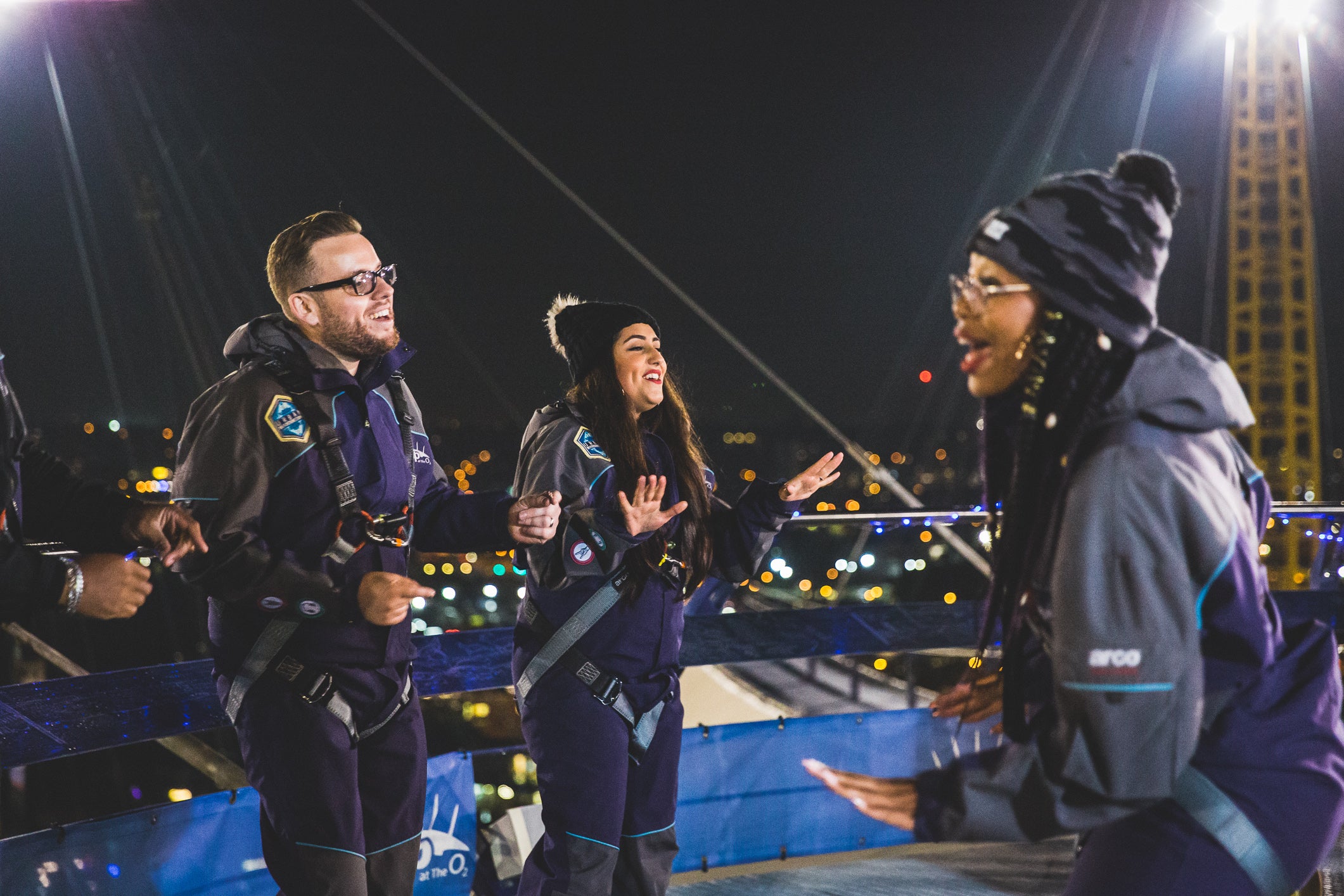 Sing Song Merrily Up High…at The O2
On 21 December, Up at The O2 will host a selection of unique Christmas Choir Climbs – featuring a variety of different choirs, warming mulled wine, luxury hot chocolate and a fantastic festive feeling.
During the Christmas Choir Climbs, climbers will get to enjoy the choir performances with friends and family when they reach the top; taking in the views across London's iconic skyline.
Book tickets now.
Shop
Things to do
Eat & Drink
Exclusive Bars
Venue Hire