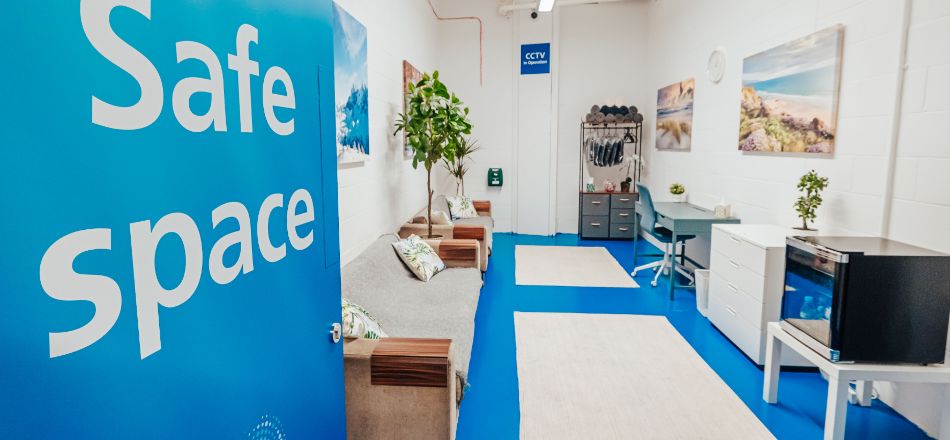 The Safe Space
As part of The O2's commitment to safeguarding visitors and fans, we've launched a 'Safe Space' facility at the venue. Managed by our Security and Guest Relations teams, this provides a safe and secure space on-site for our visitors who may need assistance to leave an unsafe situation, who experience uneasy situations, who require first aid, or those who simply need somewhere private to recover from anxiety or a similar condition.
What is included
The space has a range of welfare provisions to aid those in their recovery.
This includes:
Warm clothing
Refreshments and confectionary
Sickness bags
Sensory items
Mobile charging devices
Tissues and wipes
First aid provisions
Menstruation products
The 'Safe Space' at The O2 is available upon request by speaking with our Security and Guest Relations teams. For further information, please visit the Welcome Desk on your arrival at The O2.
Danielle Kennedy-Clark (Deputy General Manager at The O2) said: "Safety and security will always remain a top priority for us here at The O2. We always aim to deliver a best in class experience for anyone visiting the venue – whether that's through the global superstars that perform in the arena, or the stellar guest experience our visitors receive.
Opening a Safe Space is a just one of the steps we've taken to ensure that our all of our visitors feel safe and secure if they need to take a moment for themselves. There's no codewords, barriers to entry, or questions asked, just a safe space with the appropriate provisions available for visitors to use."