Hollywood Bowl at The O2
Introducing the latest exciting addition to The O2! The new Hollywood Bowl boasts 12 pre-bookable state-of-the-art bowling lanes including three VIP lanes. You can also enjoy freshly-made American classics, including gourmet burgers, hot dogs and shakes in the Hollywood Diner, choose from a great range of drinks in the spacious bar, challenge your friends to a game of pool or try out the great range of fun-filled amusements that are guaranteed to keep everyone entertained. It's a great place to create memories and share fun times and celebrations with your family, friends and work colleagues.
Fancy hiring out Hollywood Bowl at The O2? Find out all about booking an event here.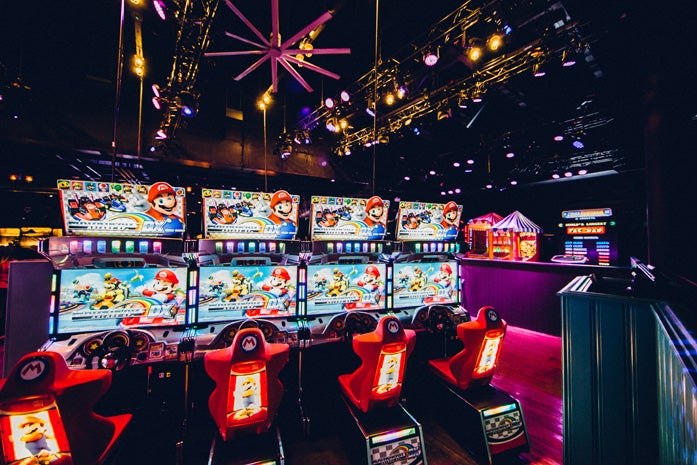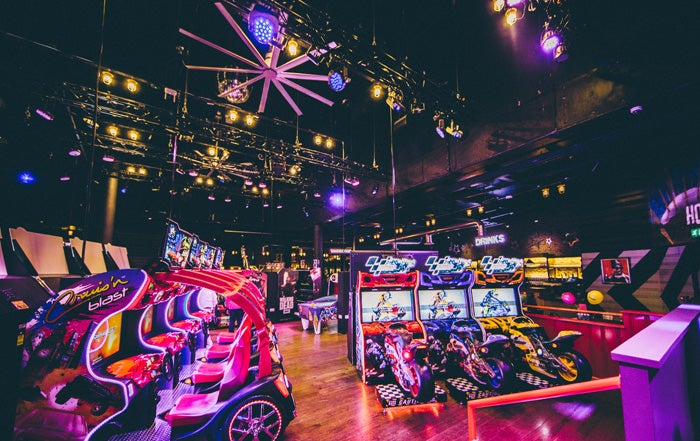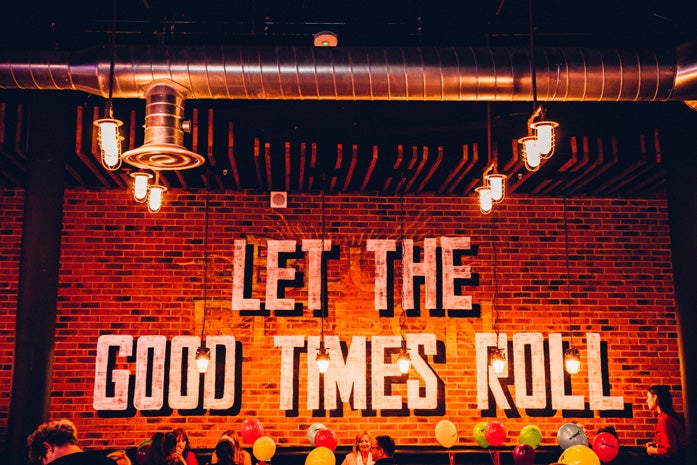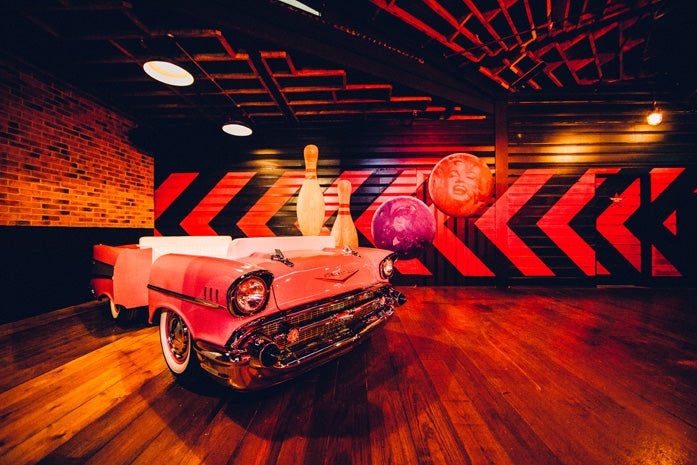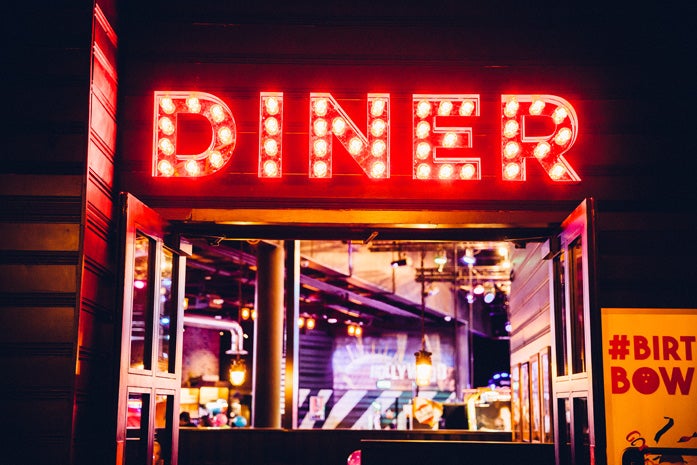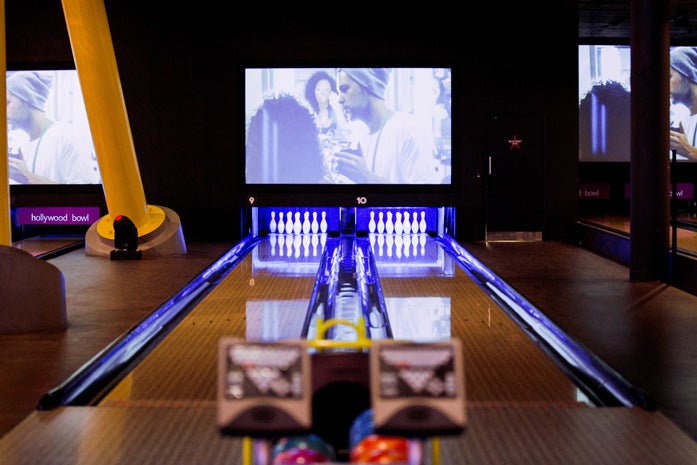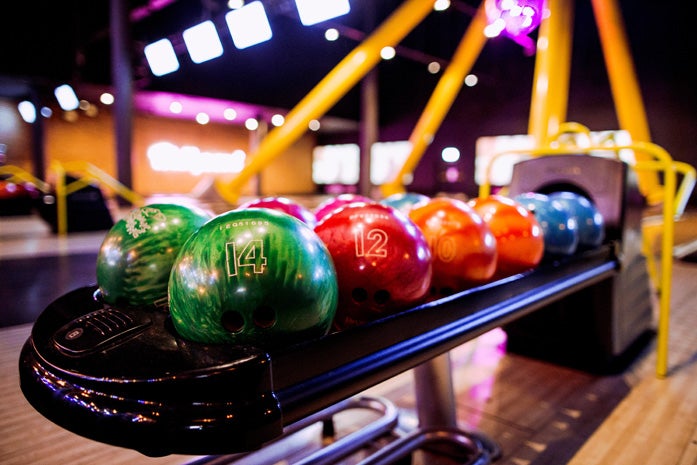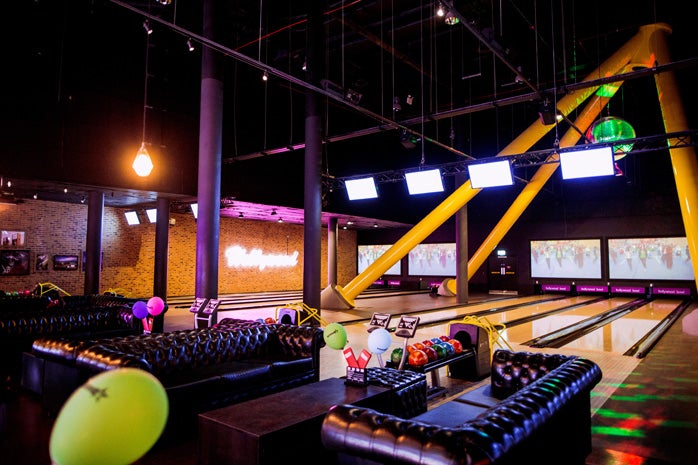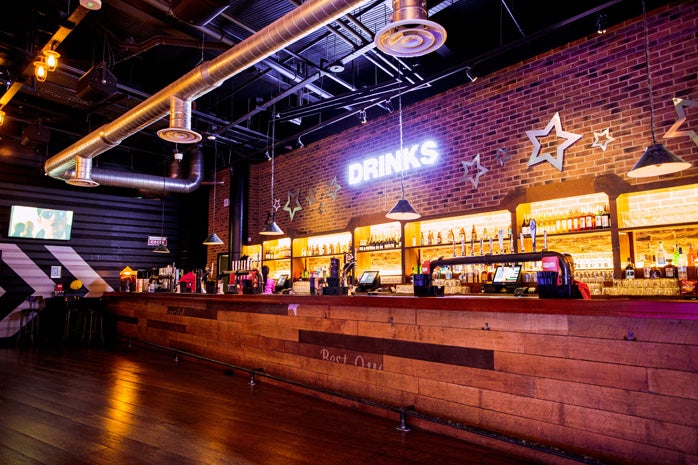 Opening Times
Monday : 11:00 -24:00
Tuesday: 11:00 - 24:00
Wednesday : 11:00 - 24:00
Thursday : 11:00 - 24:00
Friday : 10:00 - 01:00
Saturday : 10:00 - 01:00
Sunday : 10:00 - 24:00
Half Term
School's out let's go bowling! Expect a warm welcome at Hollywood Bowl because we've got the half-term covered… with fun that's guaranteed to keep the kids entertained for hours with 2 adults & 2 kids bowl from only £22.45.*
Leave your school bag behind and join in the fun with our top of the class activities running from 4pm to 6pm. Strikes mean prizes with our pink pin game, face painting with fun stencils, colouring-in, treasure hunts and so much more! So what are you waiting for? Have fun with us this May Half Term at Hollywood Bowl at The O2.
*When booked online. Discount is on standard bowling only games. Price, time and availability vary by centre, book 7 days in advance for best prices. See hollywoodbowl.co.uk for more details.
Hollywood Bowl now has an exclusive virtual reality zone.
Experience virtual reality and immerse yourself in exciting new worlds!
Introducing two new experiences that will transport you away to face challenges beyond this world.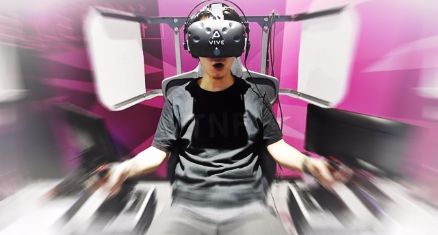 Argyle Shift
Captain are you ready for take off? Argyle Shift places you as the test pilot on a mission to drop your ship into a designated zone. Set in Japan in A.D 2145 where two corporations govern the land, the multitude of destruction at the hand of unmanned robots in coming to an end. An enemy attack during flight forces you to engage in battle with the help of 'Eine', your Artificial Intelligence humanoid friend.
Hospital Escape Terror
The haunted house is after you… You awaken to find yourself completely restrained to a wheelchair in a deserted hospital ward. Unaware of who has done this to you and why, all participants must work together to escape a horrifying fate. Never enter alone.
*Argyle shift is rated 13+ Hospital Escape Terror is rated 15+.
Follow them on Facebook, Twitter and Instagram.