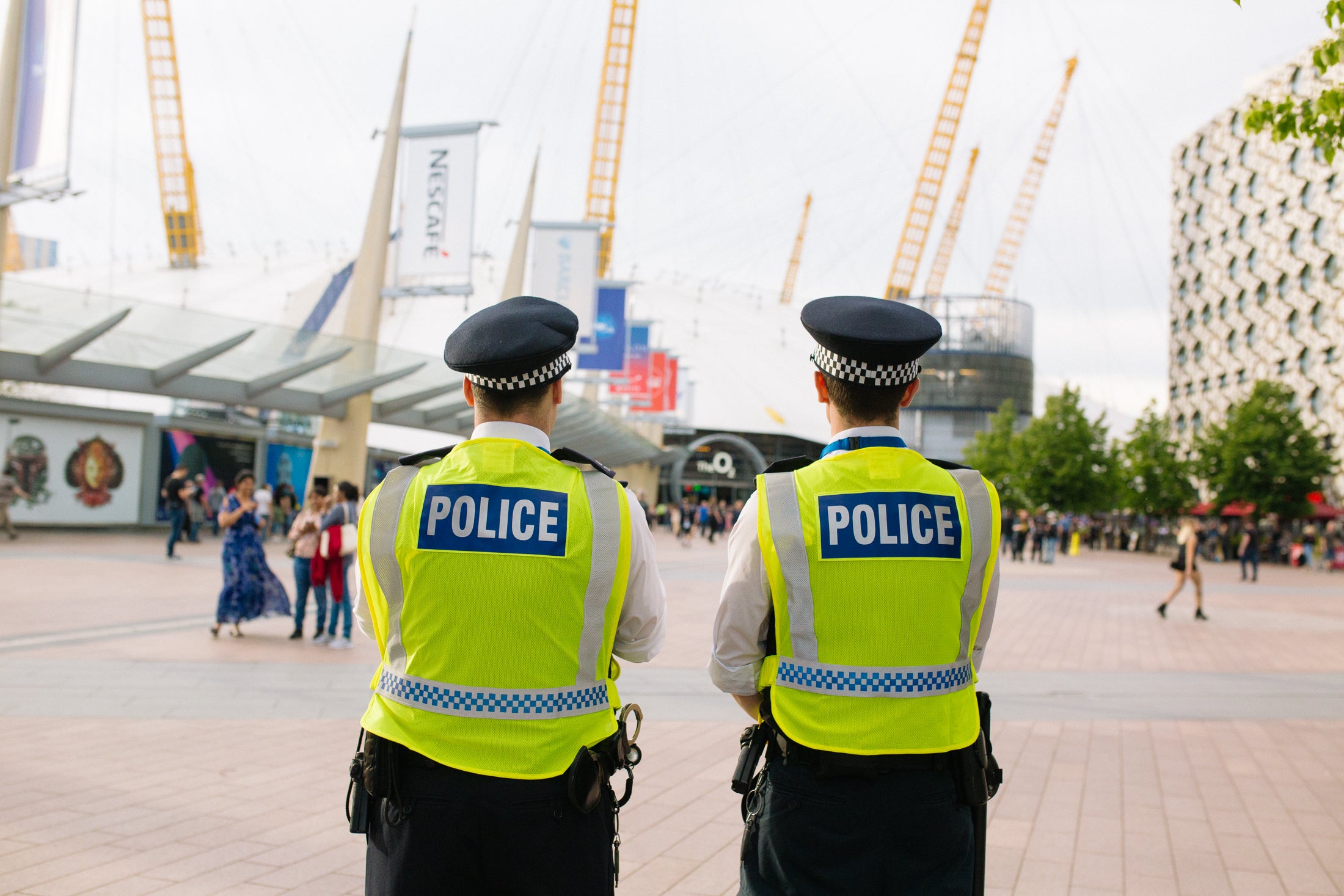 What do we do to keep you safe?
We take the safety of our fans and visitors very seriously. Please cooperate fully with security checks and support our team as they carry out their checks. We monitor the whole site each and every day and our staff are trained to ensure all our guests are safe.
There are the security measures you can see and of course the ones you can't. We work very closely with the Metropolitan Police and members of the security services to ensure our security procedures are up to date and following best practice.
Sniffer Dogs
We also have a team of sniffer dogs working around the clock. If you're lucky, you may see one on duty but please remember, these are busy working dogs with a very important job to do.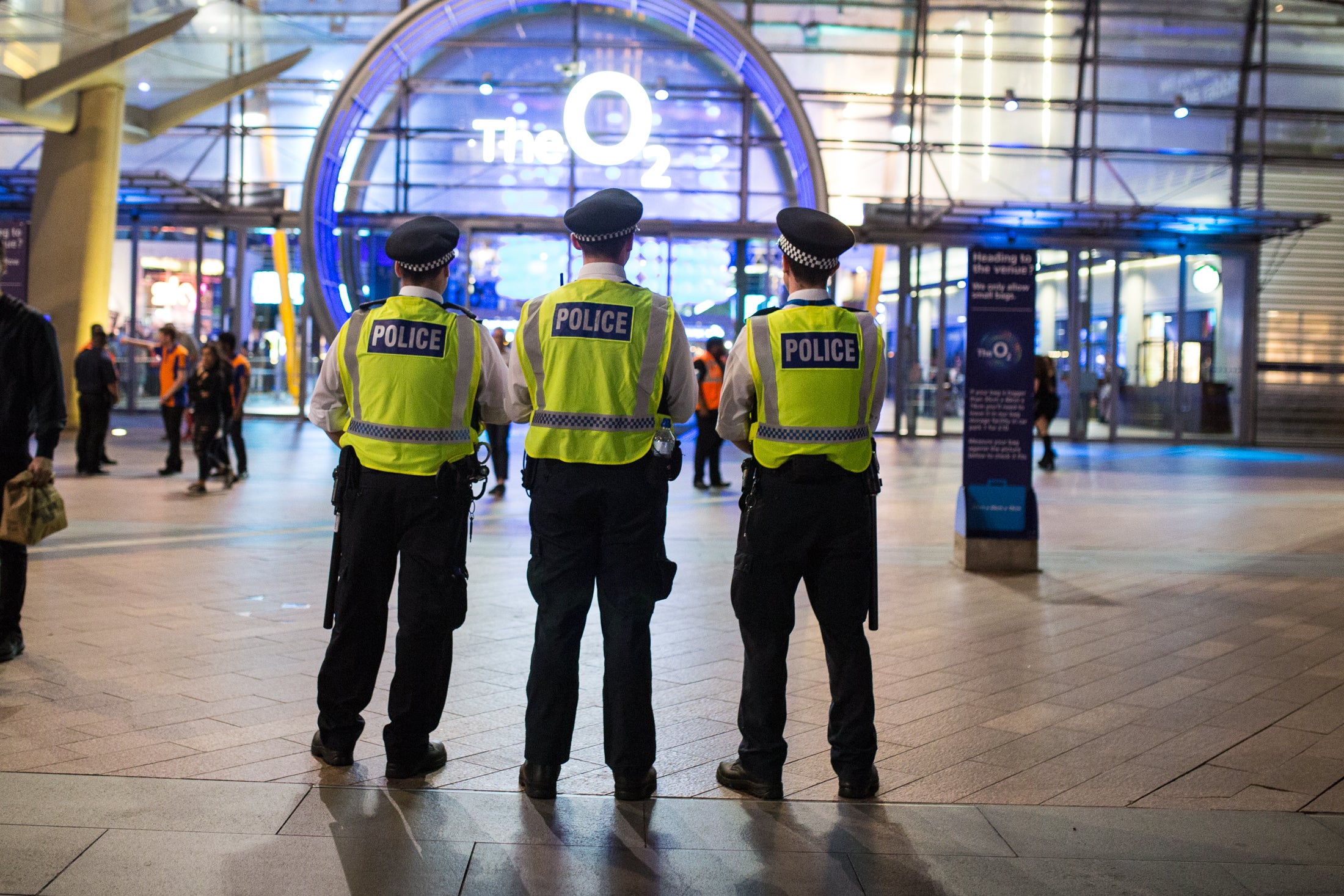 Report your concerns
Security is everyone's responsibility, so help us keep you safe by reporting anything that doesn't feel right to our security and policing teams. We will always act on your concerns.     
Please consider whether you need to bring a bag to The O2. We do not allow large bags into the arena for security reasons.
You will be permitted to take an A4 size bag or smaller into the arena. One bag is allowed per person.
We class small bags as no larger than A4 size or standard handbags. Backpacks, travel cases, laptop bags and large tote bags are NOT permitted inside the arena.
If you need to bring a large bag, you will need to leave it at our bag storage facility just outside the main entrance at a cost of £10 per bag.
All bags will be searched and screened before being accepted into the bag storage facility. Bag storage closes 1 hour after show down.
Laptops
Laptops are not permitted access on sporting events, Yondr events or where a similar policy is in use.
Laptops will be permitted for events but with terms and conditions outlined below:

The laptop bag must be in fitting with our bag policy, if not the bag will be required to be dropped at the bag drop
The venue holds no responsibility for the laptop should the laptop be damaged or lost
The laptop is not to be used inside the arena, if the laptop is seen to be used inside (concourse and bowl) the venue has the right to ask for it to be stored in the bag drop. If the customer is unhappy with this they may be asked to leave.
Screening
Searching is a condition of entry to protect your safety and that of other visitors. Everyone going into the arena will enter through our upgraded intelligent security screening system. Don't worry, the system is safe for everyone – even if you have a pacemaker or are pregnant. ​
Preparing for screening - it's really simple. ​
Finish up any food and drink before you enter the arena itself as you're not allowed to take these in with you. ​

Head to the entrance that is stated on your ticket and join one of the queues. ​

Have your tickets ready for scanning. ​

Keep your bags and coats on your person, there is no need to take items from your pockets, unless instructed to by our security team. ​

Simply pass through the screening system when asked by one of the team. ​

You may be required to undergo a further search; you'll be instructed to head to the nearest search table if required. ​
Prohibited Items
We reserve the right to prohibit within The O2 or individual venues any of the listed items. Medical equipment such as Epi Pens also checked as part of our screening procedure into the arena. The check will be carried out by a medical or security team member.    
Items which are illegal. Anyone found in possession of illegal or contraband goods may also be liable for prosecution;
weapons, bladed/sharp articles, ammunition, explosives, horns, whistles, drums, fireworks, flags, flagpoles, inflatables, large umbrellas, glass bottles, flammable liquids in any container, laser pens, professional camera equipment, illegal drugs, alcoholic beverages, animals (except Service Dogs), confetti, glitter bombs, balloons, wheeled footwear, helmets, full face masks, Go Pros and iPads, food and drink or any other item which in our reasonable opinion, may cause danger or disruption to any Event or to other visitors (regardless of whether or not such item is illegal or is carried for specific purposes);
Items which artists performing at an Event or their management have asked us to prohibit; Items which are otherwise prohibited pursuant to the Venue or Ticket Terms.
Covid-19
To continue to keep our visitors, staff and artists safe and provide the very best fan experience, we have implemented a number of important measures to reassure and protect everyone at The O2. These measures are implemented in accordance with the current advice and guidance from UK and local Government, and will be continually reviewed.
We have partnered with Lifebuoy to become the Official Hand Sanitiser of The O2 with free sanitiser stations placed across the venue.
We have introduced an air purification system throughout the arena with our Official Specialist Hygiene partner Rentokil Initial whose VIRUSKILLER™ technology removes and kills 99.9999%* of all airborne bacteria and viruses**, including Coronavirus.
Advanced air filtering system with established quality control measures. Fresh air is brought in at ground level and rises into the arena bowl roof in four locations before being distributed throughout the arena, with stale air exhausted through the arena roof via four extracting fans.
Enhanced cleaning regimes before, during and post event, sanitising surfaces using long lasting cleaning solutions to reduce the risk of contact infections.