O2 Blueroom is a place like no other at The O2, and you're invited just for being on O2.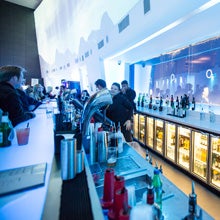 O2 Bluebar
O2 Bluebar is currently closed while we do some exciting renovations. Watch this space for details of when it will be back up and running.
Reach new heights. Receive 20% off your Up at The O2 tickets..
Icon Outlet at The O2. Pick up shopping perks when you're on O2.