IFS Cloud Cable Car
Reaching heights of 90 metres London's IFS Cloud Cable Car offers breathtaking, aerial views of the capital's skyline.
At just under 300ft, the cable car is the highest observation point over the Thames, spanning just over 1km across the river.
The cable car is a must do leisure attraction for Londoners and visitors and is one of the capital's most popular observation attractions.
Cabins arrive every 30 seconds and a single crossing usually takes ten minutes.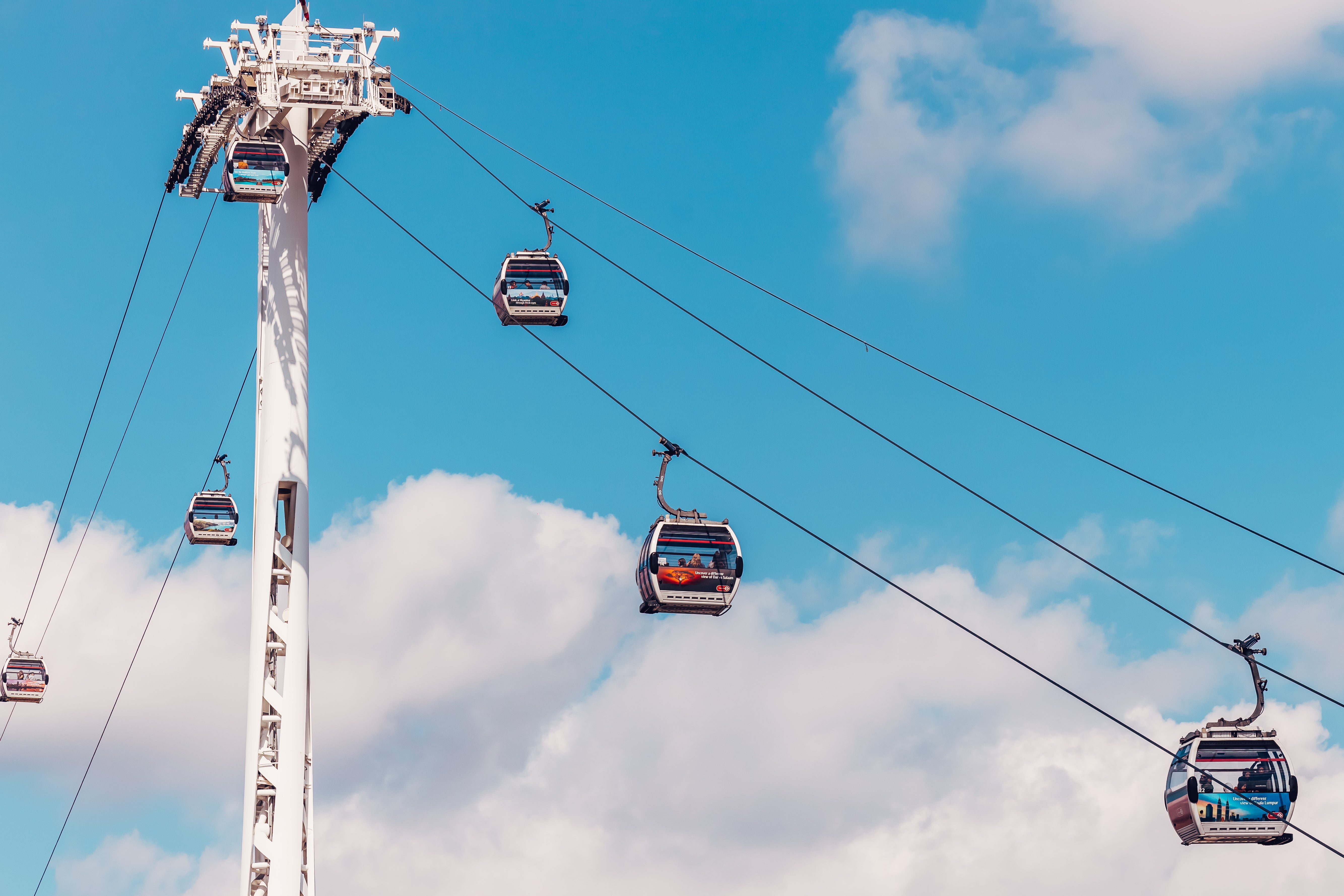 Address
Greenwich Penninsula
Address: North Greenwich side London Cable Car Terminal, Edmund Halley Way, London SE10 0FR