Up at The O2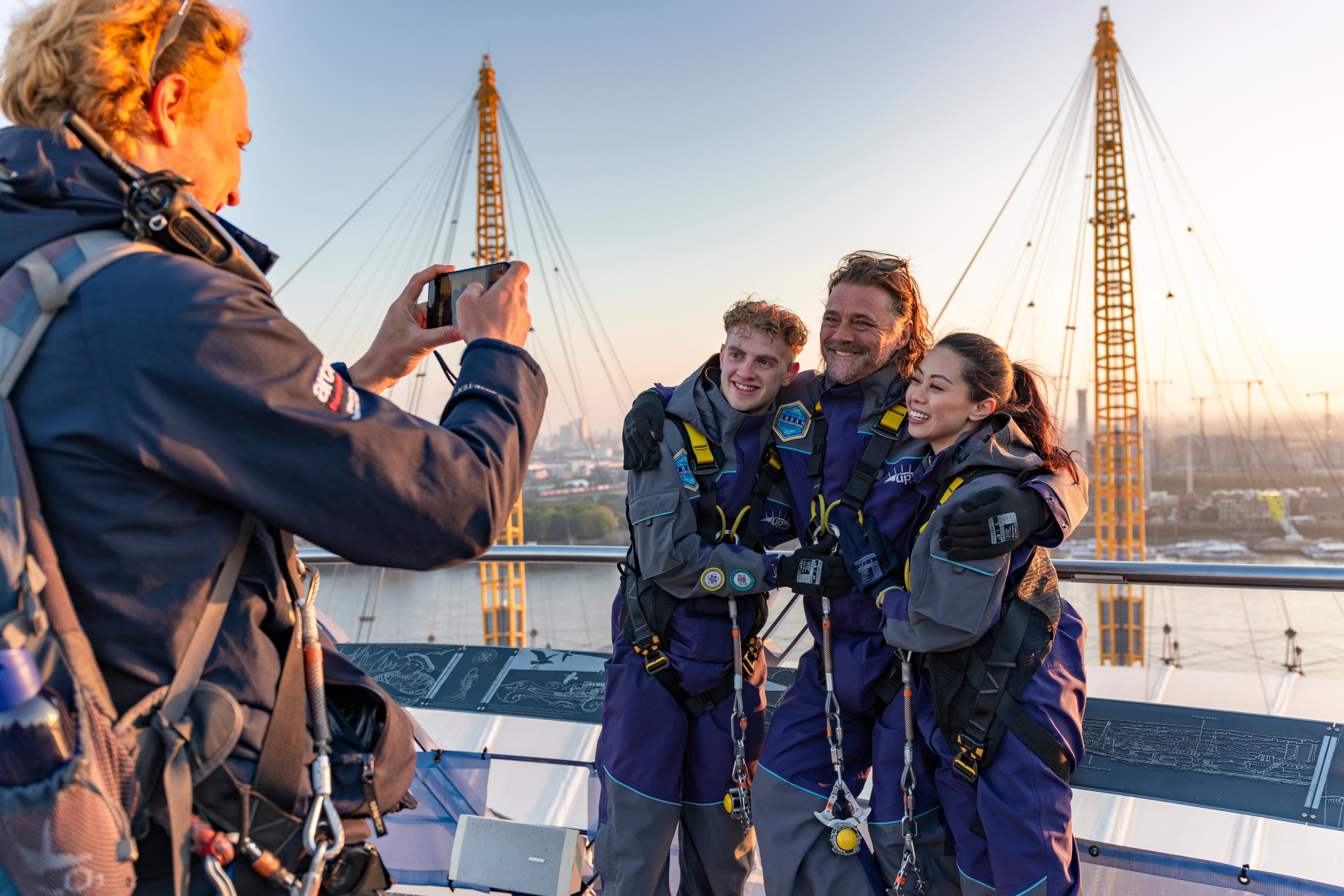 Up at The O2 takes you on an exhilarating 90-minute climb over the roof of the world's most popular entertainment venue. See a different side of the city, by day, at twilight or sunset.
Become an explorer
Climb suit. Boots. Harness. Latch. Clip onto the walkway and go on up. Your climb guide will be with you every step of the way.
Discover a different side of London
Historic Greenwich. The Olympic Park. Canary Wharf. Marvel at the 360 views. Day or night. 
Silent Disco
Grab a headset, pick your channel and enjoy a 30 minute silent disco whilst on the rooftop.
A combination of panoramic views and classic tunes means you can dance to your heart's content whilst snapping selfies in front of London's iconic skyline.
Join the disco on Thursday 31 October, at 18:00 or 19:00.
Last few tickets remaining.
Shop
Things to do
Eat & Drink
Exclusive Bars
Venue Hire