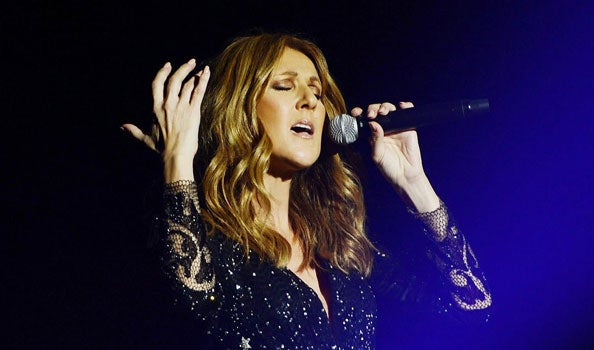 20 Feb 2017
5 Of The Most Iconic Power Ballads
The heavyweights of lyrical love sweep in and knock us off our feet, trigger epic memories in our life, and prompt us to sing along like no one's watching. It's powerful stuff that can take you on the journey of your life without leaving the house. Here are 5 of the greatest:
1. Celine Dion – My Heart Will Go On
Does this even need an introduction? Quite simply the most TITANIC song from a movie, ever. Celine will never be beaten and our hearts do go on. FOREVER.
Epic Moment: Seeing Kate & Leo at the front of the ship, hearing Celine at the same time. We know @garethmole will agree.
Oh didn't I mention I'm going to be singing my heart out to @celinedion at @TheO2 in June! I may be poor but I'm alive! #NoPunIntended 🤣

— Gareth Mole (@garethmole) 27 January 2017
2. Coldplay – Fix You
Okay so not strictly a power ballad but come ON! The sing-a-along ability of this song?! It's up there with the greatest. Chris Martin also wrote this for his then wife, Gwyneth Paltrow. Goosebumps scale: 10 out of 10. We're getting totes emosh.
Vibe: Nothing but love.
Epic Moment: Chris sang the song to Gwyneth while she was in the crowd in few times on tour. Too much.
3. Whitney Houston – I Will Always Love You
Possibly the greatest pop power ballad of all time? Whitney put her epic vocal range to the song written by Dolly Parton back in the '70s for the movie, The Bodyguard and stayed at the top of the chart (and our hearts) forever.
Vibe: Slaying lyrics like no other – before slaying was a thing.
Epic Moment: Every word really, but that 'I', that 'I'.
4. Bryan Adams – Everything I do, I do It for You
One of the most recognisable songs of the '90s without a doubt. And possibly because it stayed at number one in the UK for months and sold 15 million copies worldwide. Casual.
Vibe: Robin Hood does rock.
Epic Moment: Lots of denim wearing forest moments from Bryan.
We're pretty sure @GeorgiaDrake has a copy!
@bryanadams brilliant show at @TheO2 - I cry at the beautiful ones and dance at the best ones.Thank you Bryan and ur amazing band !! Xxx

— Georgia Drake (@GeorgiaDrake) 7 May 2016
5. Kiss – Reason to Live
The leather, the hair, the guitars, Kiss are already legends before they've even struck a chord or sang a line. 'Reason to Live' sees the band at full power and the obligatory use of the word 'baby' make it an ageless rock classic.
Vibe: A whole lotta-a-leather.
Epic Moment: Can't choose they've it all going on.