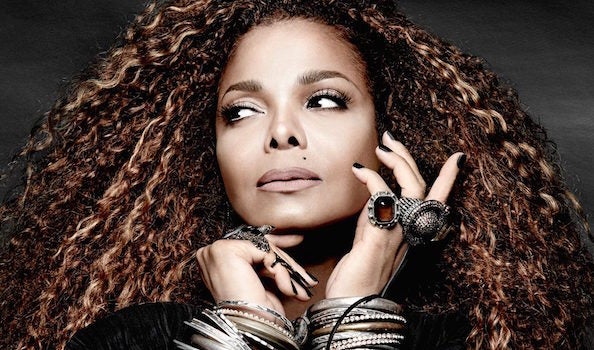 5 Apr 2016
5 Women Who've Had A Massive Influence On Pop Culture
Being a woman in the music industry can be a rocky road, and it's all too easy to get sucked up into the machine. However, there are some ladies out there who really carve a path for themselves. They do things on their own terms, whether that's writing music, showcasing their bold style or campaigning for causes that mean something to them.
Of course, it's these ladies who end up inspiring people all over the world with their music, their fashion and their attitude towards life. Here are five women who really have changed pop culture for the good…
Madonna
Before Madonna, female pop stars were often pretty demure. Even Madge, when she first started, went down the wholesome route. But then she did something that dozens of famous female singers have done since: she had a bad girl makeover. Suddenly, her style changed – it became naughty and dangerous, her lyrics were fiery, her onstage persona was overtly sensual and she freely explored more adult themes in her work, in a way that was both empowering and inspiring. Without her, we wouldn't have Dirty by Christina Aguilera, we wouldn't have Rihanna's Rude Boy and we certainly wouldn't have seen Britney Spears' Toxic side.
Taylor Swift
This country music mogul taught us something incredibly important: you CAN be a strong, independent woman in the music industry. Taylor Swift always puts her fans first and all her actions come from her deeply-set principles. She doesn't always play by the rules, but that's why her fans love her, and it's interesting to see newer artists getting inspired by her independent spirit and choosing not to conform to the usual stereotypes and pressures.
Adele
Where do we even start with this woman – she's completely changed the world! Not only has she challenged the world's perceptions of what you need to become famous as a female in modern society, she's also reignited a deep regard for integrity and authenticity. She has no press persona, she never causes 'drama' or gets involved in the culture of celebrity, and we've found it incredibly refreshing.
Janet Jackson
Being the youngest in a large family is never easy, but when it's the Jackson family, well, it's nigh on impossible. However, Janet Jackson did not let her brothers' fame as The Jackson 5 or Michael's global stardom get in her way, and she carved her own path – a unique sound, an iconic look and, most importantly; socially conscious, thought-provoking songwriting that made her a role model for both women and African Americans all over the world. 'Janet Jackson's recent album is so inspirational and should be recognized,' tweets @Lolo_Loreee. Don't worry, Lolo, we totally agree.
Janet Jackson's recent album is so inspirational and should be recognized

— ✨Lolo H.✨ (@Lolo_Loreee) February 6, 2016
Lady Gaga
Being cool used to be about being conventional, that is, until Lady Gaga came along. Yep, she was the person who made it awesome to be a little bit different and out-of-the-box. Whether it was her bizarre fashion taste, love for anything gothic, fierce loyalty to the LGBT community, or just the sense of belonging she created within her fan base – Lady Gaga was the female role model many people needed in order to think "it's okay not to be unusual". Thanks, Lady Gaga! Now we can all dye our hair green, wear orange fur trousers and dance to your amazing music without a single thread of self-consciousness. We owe you one.