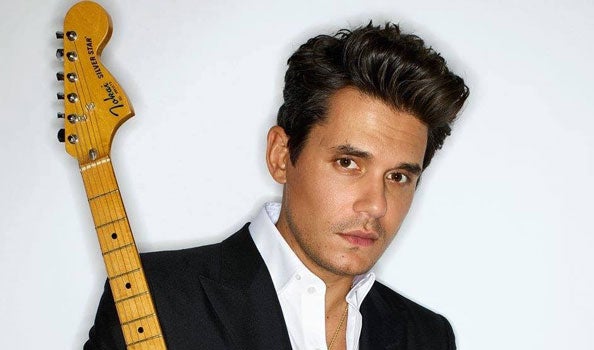 23 Feb 2017
Before They Were Famous - Day Jobs
We've all done jobs we weren't crazy about, but some of our favourite stars have been there too - honest. Fake it till you make it to the max! Have you ever worked with a now famous celebrity before they made it?? Let us know at @TheO2
Stefani Germanotta, aka our favourite GaGa signed her first record deal at nineteen. However, just a few months later she was dropped from her contract meaning she had to earn a living in her hometown of New York City. Rather than let it get to her GaGa hit the clubs, got on stage and go-go danced her heart out while she waited for her next break which of course came, and she never looked back – RA-RA!
Madonna – Dunkin' Donuts Cashier
Before she became the Queen of Pop, she was the queen of sugar at the famous donut chain. It wasn't long before Madge was causing controversy though; she got fired for squirting jam at the customers. Legend.
Mick Jagger - Hospital Porter
Before The Rolling Stones, snake-hips Mick would have strutted not walked a step through the corridors when he was a porter at a Psychiatric hospital. And even though he was just eighteen at the time he still enjoyed a romance with a nurse. Start Me Up indeed.
Kanye – Gap Cashier
You have to wonder if Kanye gave service with a smile when worked as a cashier... We think maybe not, he did however clearly get some insight into fashion retail for his own amazing clothing brand, Yeezy.
Jennifer Hudson – Burger King Drive-through
The ever creative Jennifer Hudson used her stint working at the drive-through as an opportunity to perform, "There was a mic, honey. That was my stage", Jennifer said of her time there. We ask – what would Beyoncé do? What about what would Jennifer do?!
Ozzy Osbourne – Slaughterhouse Worker
May be not that surprising for The Prince of Darkness? Ozzy could be found in amongst some of the finest cuts when he worked as an abattoir. However, even Ozzy wasn't that rock 'n' roll when it came to the smell as he was sick every day. Eww.
Gene Simmons – Assistant to Editor at US Vogue
Before the outrageous makeup and outfits, Gene Simmons of Kiss, then named Chaim Witz, landed a job at fashion bible Vogue Magazine as an assistant to the editor in the '60s. Simmons was a self-certified "excellent typist", who knew? We can only imagine what Vogue would make of Gene's style a few years later when he founded the band with Paul Stanley – from the runway to the rock-way!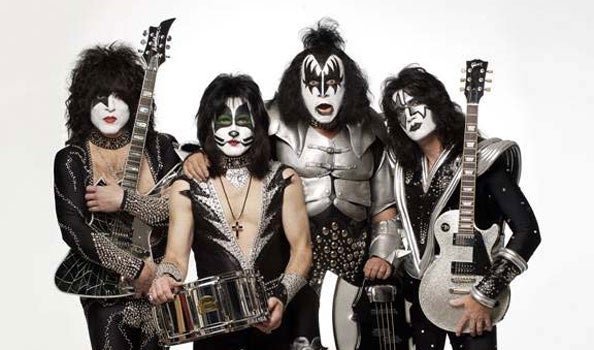 Calvin Harris – Shelf Stacker
Calvin was throwing shapes in the form of your food shop while he was working at M&S back in 2007. More impressively he wrote his debut album, I Created Disco, in-between shifts.
David Bowie – Butcher's delivery boy
When David was just 13 he worked as a butcher's delivery boy to help pay for saxophone lessons with the legendary sax player Ronnie Ross. David also invited Ronnie to play on Lou Reed's, Walk On the Wild Side' years later. Star pupil to infinity.
Debbie Harry – Playboy Bunny
The original Blondie worked as a Bunny Girl at the legendary New York members club in the early '70s. Maybe that's why Debbie Harry was so cool on stage – since she'd seen it all before. Atomic anyone?
John Mayer – Petrol Station Attendant
It was Michael J Fox's character of Marty McFly in, "Back to the Future" playing guitar that inspired a young John to do the same. Pumping gas was the answer to gathering enough cash to get by while Jon was playing at blues clubs and coffee houses. In 2001 Colombia Records came a knocking and the rest is history.
Rod Stewart – Gravedigger
Not the most regular of positions to see on a CV, but young Rod got on with it like you have to. Although in his autobiography it's stated he was more of a plot marker. Was the first Cut the Deepest Rod?