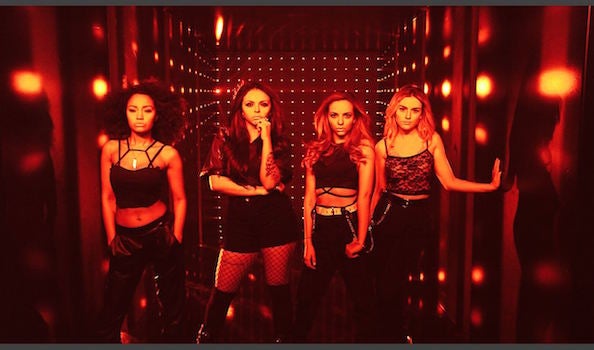 9 Feb 2016
The 8 Greatest X Factor Live Performances
They say that most people tend to perform at their best when they're under pressure – and maybe this is one of the reasons that the X Factor live shows are rife with flawless, unique and inspiring versions of our favourite songs. Dozens of stars were born thanks to the world-famous TV series, and below are some of the greatest performances from our favourite winners, runners-up and a few memorable characters to boot…
Leona Lewis – Summertime
Cast your minds back to 2006, when it was acceptable to wear metallic everything and Netflix wasn't really a thing yet. Leona Lewis won X Factor almost effortlessly, and this sassy rendition of a jazz classic demonstrates why…
Little Mix – Don't Let Go
Watch this performance and it becomes clear why Little Mix were the first girl band to win X Factor. They're completely in control of everything, from their pitch-perfect harmonies, to their badass dance moves. We absolutely cannot wait to welcome them to The O2 in March. Bring. It. On.
Aiden Grimshaw – Mad World
Styled on the low-tempo Donnie Darko version of the classic Tears For Fears song, Aiden Grimshaw's performance packed a punch with the audience. It's so good that we forgive him for the uber-intense direct eye contact.
Chico – It's Chico Time
Mad props for X Factor's first ever novelty act. Anyone who has a song about their own name deserves to get on a 'Best Of' list.
One Direction – Only Girl In The World
Ahh, One Direction. Remember them? Before effortlessly taking over the entire world, they were just five boys with questionable hair and excellent voices. This semi-final performance was pretty terrifying for the boys as their beloved Simon Cowell wasn't there to coach them. But, if you look closely, you can see the glint of future success in their combined chemistry…
Alexandra Burke & Beyoncé – Listen
Imagine being Alexandra Burke and singing your favourite song, by your favourite artist while they harmonise alongside you, holding your hand. Incredibly heart-warming, soulful and, if we're honest, Burke really does give Bey a run for her money!
Cher Lloyd – Stay
Everyone said Cher could just do one act: badly rapping to upbeat songs. She was on her way out, and everyone thought she was done for. Then, in an amazing and defiant performance, she silenced her critics with this emotional, and apt, version of the Shakespears Sister's ballad.
Fleur East – Uptown Funk
It was a bit of a gamble singing a song that basically nobody had heard yet (it was literally brand new at the time) but she nailed it so hard that it became one of the best performances ever seen on X Factor. It's not just about her hearty voice either, but also the dancing, the costumes – the whole shebang! @AbigayleWilsonn even reckons that '@FleurEast version of Uptown funk will forever be the best version💁' – you might just be right!