Event Timings 31 Oct // Doors:18:00 // Basement: 18:30 // Don Broco: 19:15 // Enter Shikari: 20:00 // BMTH: 21:20 // Finishes: 23:00 (all timings approx)
Event Timings 5 Nov // Doors: 18:30 // Basement: 19:00 // Don Broco: 19:50 // BMTH: 21:00
Close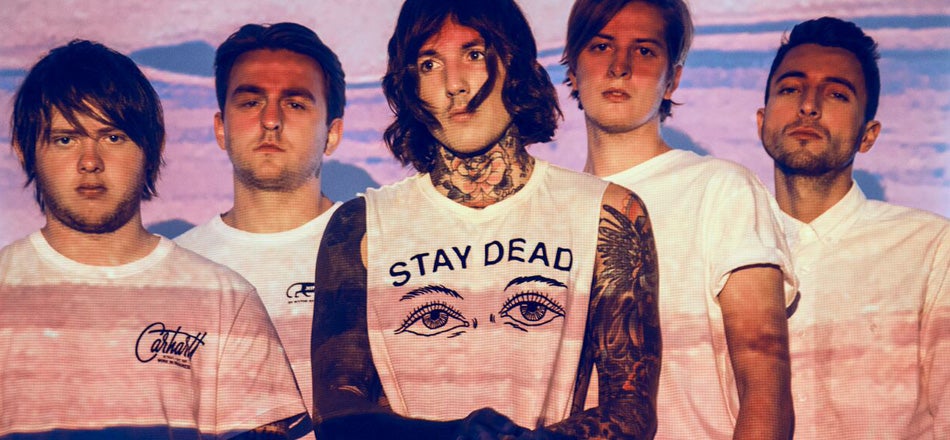 Bring Me The Horizon
at The O2 arena
Get access to exclusive updates and a heads-up on tickets.
Bring Me The Horizon are performing at The O2 Monday 31 October and Saturday 5 November 2016.
2013's Sempiternal – a huge, genre-splicing album that set out Horizon's stall as the most ambitious of modern metal bands – had been an all-out raging success. It crashed into the Top 3 in the UK, eventually being certified Gold, hit Number 1 in Australia and cracked the US Top 15. They toured relentlessly, electrifying crowds wherever they went, the venues getting bigger with every new sortie. They conquered festivals from the UK's Download and Reading & Leeds to the USA's Vans Warped Tour to Australia's Soundwave to Russia's Kubana, always the band to provoke the most extreme reaction, wherever they went.
Furthermore, songs such as Shadow Moses and Can You Feel My Heart became daytime Radio 1 favourites as Horizon broke out of the metalcore ghetto, their irrepressible tunes, intelligent lyrics and vibrant, untameable spirit bringing in pop fans and alternative kids alike. And no wonder: BMTH had become the most exhilarating, boundary-smashing rock band on the planet.
Don Broco and Enter Shikari will support Bring Me The Horizon for their Halloween gig.