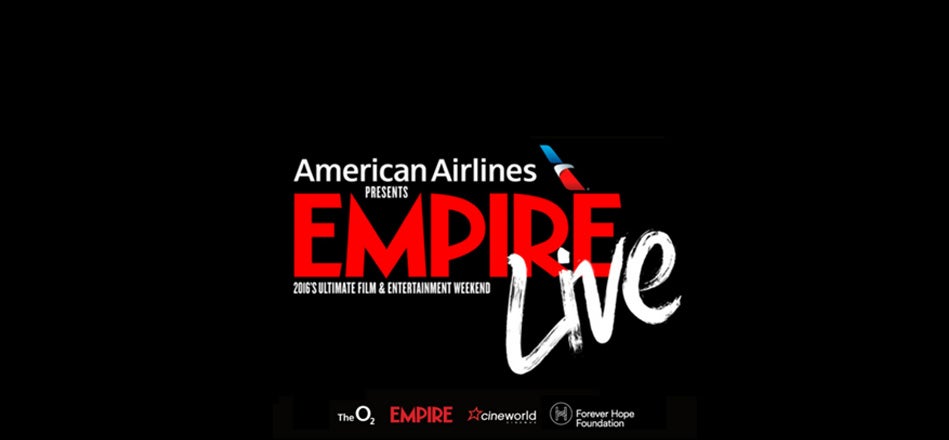 EMPIRE Live
at Multiple venues
Get access to exclusive updates and a heads-up on tickets.
Empire, the world's biggest movie magazine, has revealed its full slate of extraordinary events taking place at the hotly anticipated American Airlines Presents Empire Live. A series of exclusive screenings, filmmaker Q&As and family programming has been added to the action-packed bill, with 2016's ultimate film and entertainment weekend now less than a month away.
Taking place from 23 to 25 September, the weekend will kick off with an exclusive double Daniel Radcliffe gala screening, of his two new films, Swiss Army Man and Imperium.
As a special introduction to the double bill, Daniel Radcliffe will participate in an on-stage interview ahead of the screenings at The O2 to discuss both Swiss Army Man and Imperium, exclusively for attending audiences.
Announced in the Meet The Movie Makers strand is a special sneak peek of upcoming thriller Free Fire, presented by acclaimed British director Ben Wheatley. Wheatley will be presenting first-look footage from his new film, starring Armie Hammer, Cillian Murphy and Oscar-winner Brie Larson. The preview will be followed by a screening of his adaptation of JG Ballard's ground-breaking dystopian drama High-Rise, starring Tom Hiddleston.
Hunt For The Wilderpeople has already become New Zealand's biggest-ever home-grown hit, and is also confirmed for September's event. The low-budget comic sensation from Taika Waititi dumps odd couple Julian Dennison and Sam Neill in the heart of the New Zealand bush to battle ninjas, direwolves and Child Services.
Check out the full event line-up and latest news here.