Important information
Doors: 6pm / Monty Python Live Act 1, 7.30pm / Interval 8.30pm / Monty Python Live Act 2, 8.50pm.
Come early and visit our Pop Up Square for official Monty Python merchandise.
Close
Monty Python Live (mostly)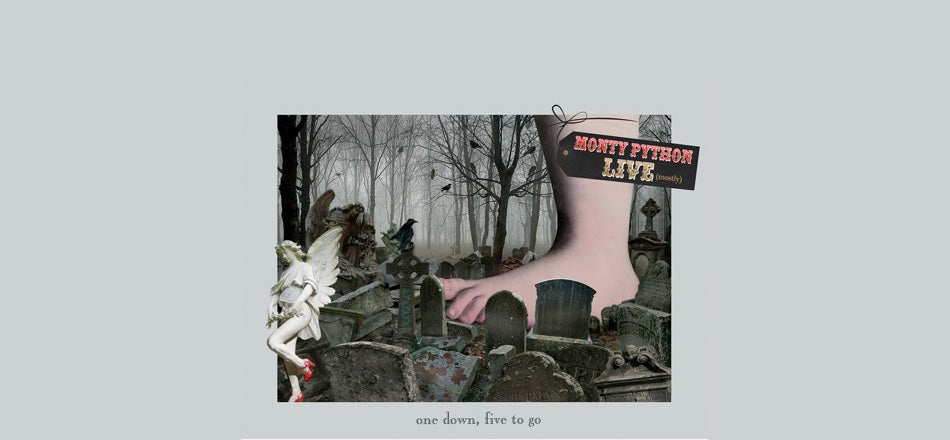 Monty Python Live (mostly)
at The O2 arena
Get access to exclusive updates and a heads-up on tickets.
Due to overwhelming popular demand, the Pythons have added a further five shows to the Monty Python Live (mostly) run at the The O2 arena, on 15, 16, 18, 19, 20 July 2014.
Tickets for the first reunion performance on 1 July sold out in a record 43.5 seconds. A further four extra dates (2 – 5 July) went on sale immediately and sold out soon afterwards.
On announcing the extra dates, John Cleese said: "The response to our planned reunion has been very, very silly. But, we're all touched that so many fans still want to see such old people perform. So we're delighted to be adding more dates to the run at The O2."