The Last Man Standing Igodye "Expect The Unexpected"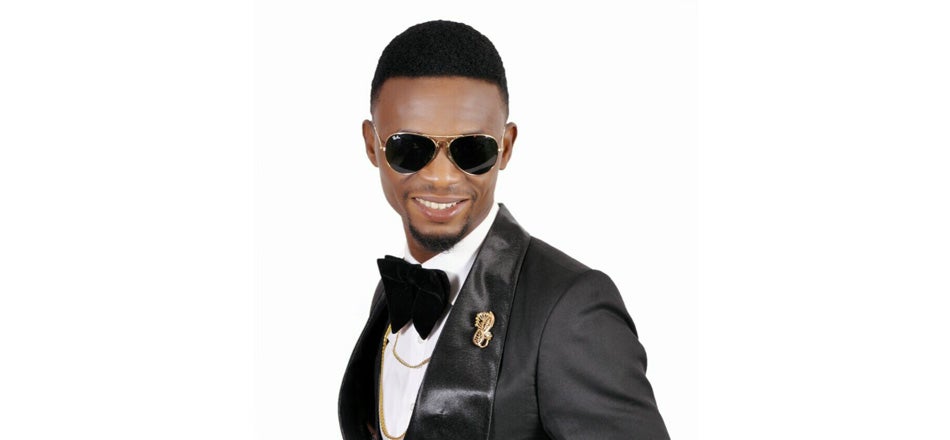 The Last Man Standing Igodye "Expect The Unexpected"
Hosted by Michael Blackson
at indigo at The O2
Get access to exclusive updates and a heads-up on tickets.
Francis Agoda, more commonly known as I Go Dye, was born in the late 1970s in Abraka, Ethiope East Local Government Area of Delta State, Nigeria. He attended the Ighogbadu Primary School, then for his secondary education he moved to the College Of Commerce in Warri, Delta State, where he became the zonal project manager of Junior Engineering Technical Society (JET Club). At an early age, he invented a flying helicopter, a hover craft ship, a radio transmitter and a battery table fan, which earned him a scholarship to study structural engineering at university in New York. However, he declined the offer, a decision that was frowned upon by his family.
I Go Dye started out at a time when comedy in Nigeria wasn't looked at much and wasn't seen as a means to achieving livelihood--comedians in general were earning relatively low income. However, he continued to pursue his passion, until he was invited to join the Press Literary Art Drama Debating Society (PLADDS). He soon became PLADD's Programme Director. His membership to the organization helped him to further hone his skill in comedy.
He started his comedy career in 1991 at the age of 13 in Delta State Television, DTV Top Show with veteran broadcaster Tunde Omonode. He also became co-host presenter of a programme called Mock News every Saturday, together with his friend Otaghware Otas Onodjayeke, fondly called I Go Save. Later, I Go Dye got a contract to perform in the first comedy club in Nigeria, the Prest Motel in Benin City, where he was paid one thousand Naira per show. He gained popularity on media stations and on one occasion when he went to perform at the University Of Benin, he met Baba Kome who shared the idea of performing in Night of A Thousand Laughs. He auditioned for Night of Thousand Laughs, and was rejected four times by the organizers of the event. Opa Williams (organizer of Night of a Thousand Laughs) took I Go Dye to the Pre-Reel Award to watch his performances when Azuh Arinze of National Encomium Magazine gave him an opportunity to perform at the Pre-Reel award, where he overwhelmed the audience. After this, Opa Williams signed a contract with him to perform in the forthcoming Night of a Thousand Laughs 2000. Consequently, he was also made to perform at the REEL AWARD and the AMEN Award of 2000. Opa Williams also presented a special award to him as the most outstanding comedian that was featured in the show. His introduction into the Night Of a Thousand Laughs and his performances earned him a place in the comedy industry of Nigeria, and he became a sought-after comedian by events promoters in Europe. His first European tour was with Ehizoya Golden Entertainment, which took him across nine countries and 18 cities in Europe in 2005. He was also invited by NIEDO France to perform during the UNESCO Cultural Week.
I Go Dye has been featured in MTV Africa Music Awards and also in opening and closing shows of the world's notable musicians including Akon, Boyz II Men, 50-Cent,Rick Ross, The Game, Kelly Rowland and others. He has won Creative Award in Africa (CAN), African Best Comedian, TV People Golden Award (New York), Best Creative Comedian In Africa, the NIDOE-SPAIN Award for his contribution to the upliftment of Nigerian cultural and artistical values, the Nigeria Best Comedian Award (NEA AWARD), National Comedy Award (NCA), Best Comedian In Nigeria, Best Niger-Delta Comedian, and many more. I Go Dye is now among the UN MDGs Ambassadors around the world working to actualize the objectives of the United Nation. In September, I Go Dye was pictured with the Cross River Governor Liyel Imoke at The Nigeria Ireland Carnival in Dublin.