Sustainability at The O2
The O2 is the ultimate example of urban transformation following its rebirth from an unused Millennium Dome, to what has now become the world's most popular music, leisure, and entertainment venue. Now, we're on our way to net zero.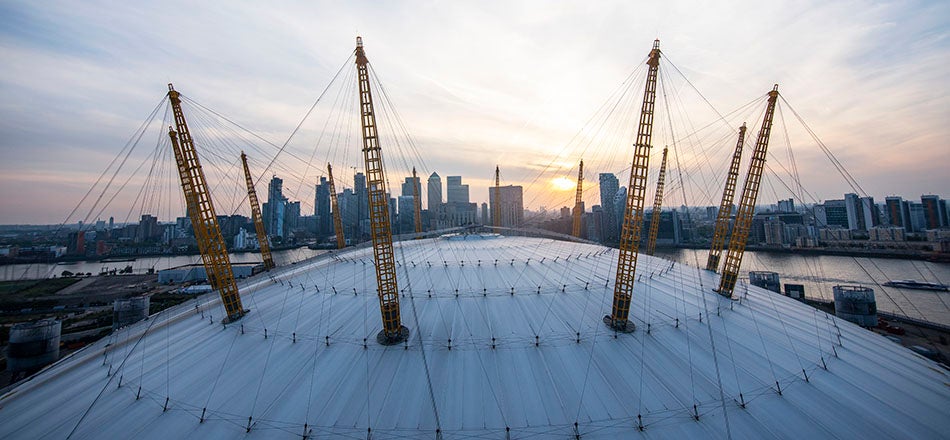 Our mission
Our mission is to reduce The O2's environmental impact, to achieve net zero and manage a sustainable and responsible venue for fans, bands and brands.
A typical show at The O2 still emits carbon via our electricity usage, our heating and cooling systems, the food and drinks we serve, the fan transportation to and from events and the productions we're hosting on stage. Reducing our carbon footprint is a priority for The O2, and these are just some of the initiatives we're deploying to help achieve this.
Transport
We utilise electric vehicles for parcel deliveries across site, deploy electric in-house machinery and are increasing our EV Charging capabilities. The O2 is also easily accessible via all forms of public transport.
Plastic
Our paper cups are compostable, and we've banned non-biodegradable confetti and removed plastic bags from our concessions. We're always considering ways to reduce our plastic usage so have installed water-refill stations on the concourse for fans to use instead of plastic water bottles.
Energy
We've been procuring certified green energy since 2015 and have deployed LED and movement sensor technology for lighting. In 2023 alone, these efforts delivered over 300,000kwh in savings – enough to power 108 households for a year.
Food & drink
As part of our journey to net zero menus by 2025 we've removed beefburgers & banned air-freight for food items. Carbon impact ratings have been added to menus to arm fans with the info they need to make better choices. Any food waste is converted into fertiliser on-site in our bio-digester or wormery and edible, unused food is also donated to those in need.
Waste
None of our waste goes to landfill, and we're constantly trialling new methods to improve our recycling rates. Our digital ticketing through AXS Mobile ID has saved over 2million printed tickets a year.
Biodiversity
Our new Urban Garden has revitalised a disused plot of land on our site. It now houses 30,000 bees, newts and a vegetable patch, with all furniture and infrastructure made from repurposed materials.
Development
​​​​​​​Outlet Shopping at The O2 opened in 2018 and throughout its build, had sustainability principles embedded in the design and construction elements. The scheme includes low-flush toilets and low-flow taps that provide over 55% reduction in water use compared to the BREEAM baseline; it's estimated that these fixtures save over 8.5 million litres of water per year, roughly equivalent to the usage of 52 British households' usage.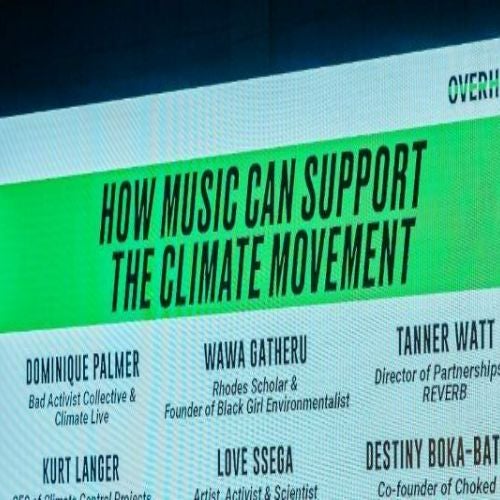 Our journey is ongoing
We've come a long way (we were actually the first arena in England to achieve the Greener Arena certification awarded by A Greener Future in 2022), but there's much further for us to go, and we're committed to continually improving our impact year after year. Watch this space for all the exciting new initiatives we'll be announcing soon.
Facts and Stats
2011: Introduction of an on-site wormery to compost food waste and generate fertilizer
2012: The O2 began purchasing green energy
2015: The O2 invested heavily in energy reduction projects, such as new technology LED lighting, sensor activation and continues to do so
2015: We installed power monitoring equipment and software to target and monitor the arena's electrical energy consumption
2017: Installed electric vehicle charging stations in our parking area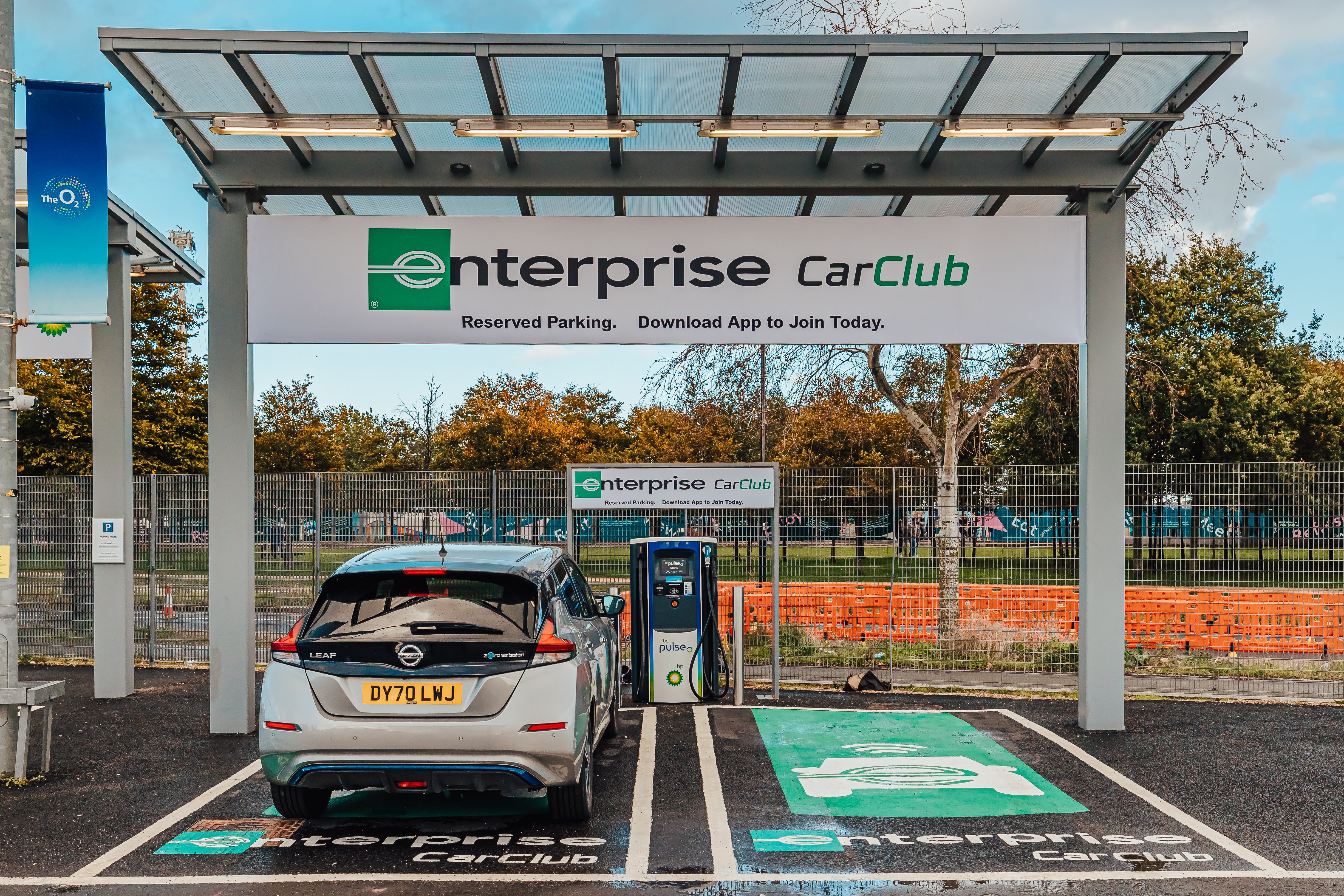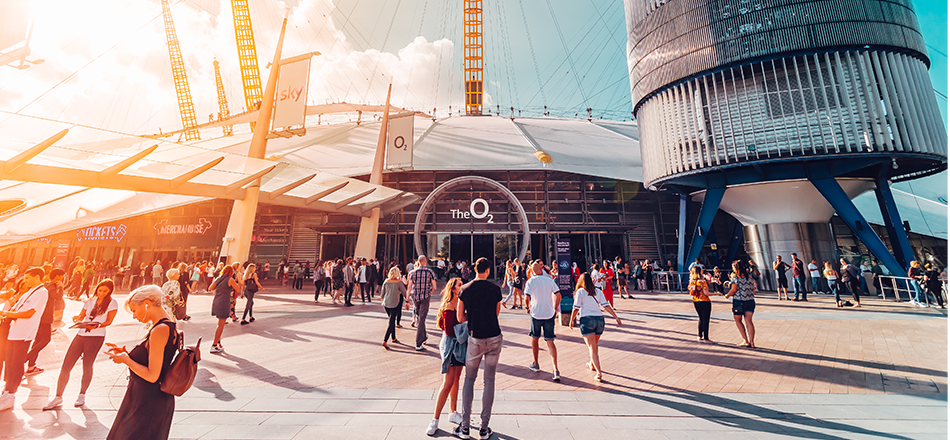 2018: The O2 won the Greener Greenwich Awards which celebrates organisations that can prove great consideration for the environment and the climate emergency
2019: The O2 arena reduced its Scope 1 and Scope 2 GHG emissions by nearly 80% (79% when comparing 2019 to the 2010 base year)
2019: The O2 implemented a green cleaning program, replacing traditional cleaning chemicals with environmentally friendly alternatives.
2022: The O2 was the first arena in England to be awarded the Greener Arena award.
The O2 Green Rider
In November 2023, The O2 launched a Green Rider intended to drive industry change and make live events at the world-famous venue more sustainable. The Green Rider will act as a helpful guide for incoming productions, with recommendations for how to make more sustainable choices and reduce their overall environmental impact
Overheated at The O2
In June 2022, The O2 in partnership with Billie Eilish, REVERB and Support + Feed launched Overheated at The O2, a cross-campus climate festival  
As part of this we made significant reductions to the amount of single use plastic at the venue, including the introduction of recycled PET plastic wristbands, paper cups and the installation of water dispensers 
Together with our catering partner, Levy, we went 100% vegan on food throughout the arena and have removed the concession staple beef burger from our menu permanently,