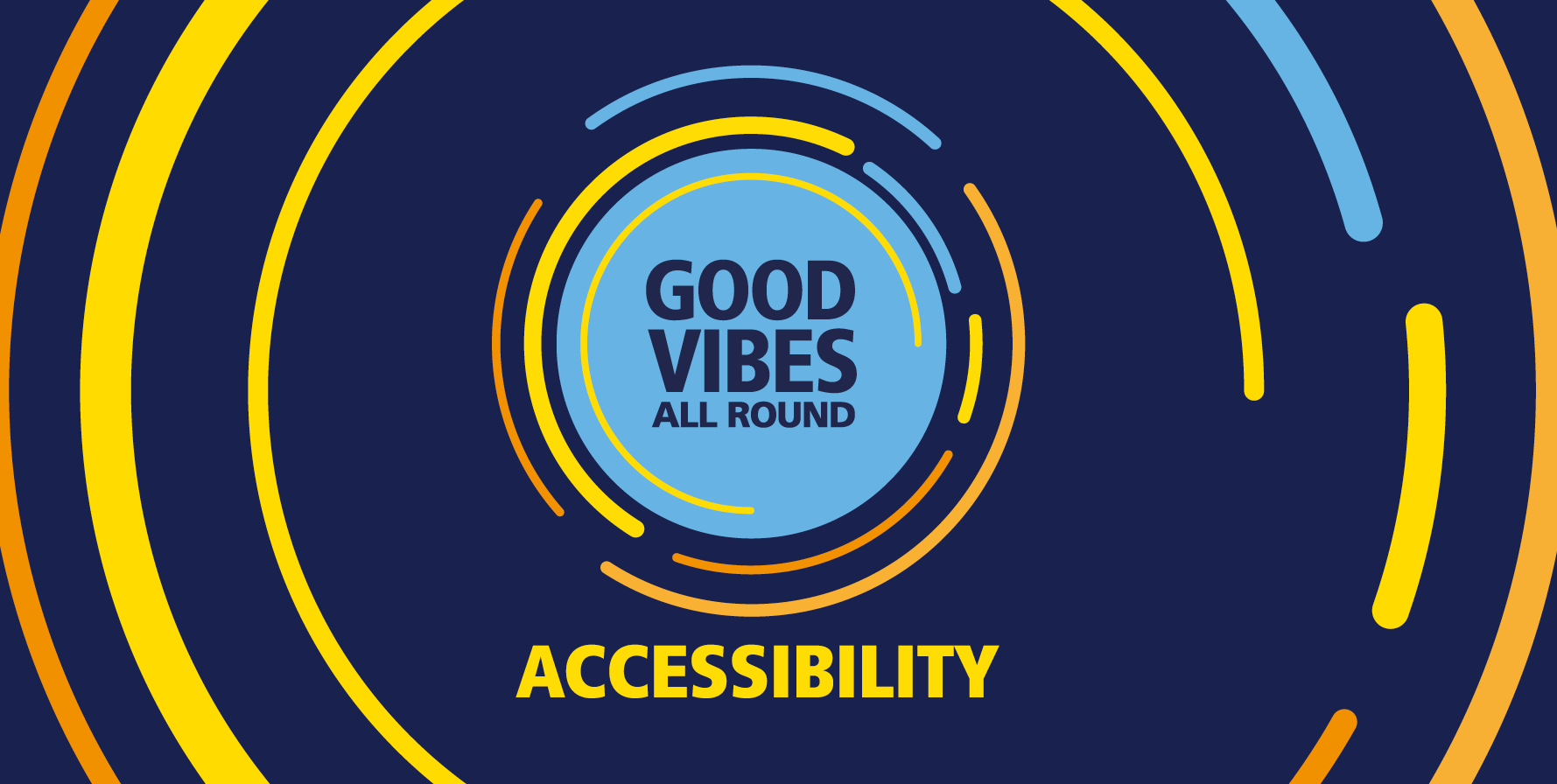 Getting around
The O2 is fully accessible. Lifts and public areas are designed for wheelchairs. And our staff are here to help. Whenever you need them.
Assistance dogs
Assistance dogs are welcome in all venues. Water bowls are available too. Just ask.
Personal assistants (PAs)
Personal assistants can get one free ticket to any event when a disabled visitor pays full price when you book through our accessible booking line or when you use the accessible booking website link. Let us know that you're bringing your PA when you book. And book in advance to make sure you get the tickets you need.
Special arrangements
Get in touch with customer services at least 28 days before your visit if you need a visual interpreter, BSL translator or sign interpreter for your event.
The Avenue - restaurants and bars
There's an accessible toilet block under the cinema escalators. The bars and restaurants also have accessible toilets. And accessible lifts.
Hidden Disabilities Sunflower Lanyard Scheme
Accessibility continues to remain at the forefront of The O2's development when it comes to making a difference at the world's most popular venue for music, entertainment and leisure; and now, The O2 is backing the Hidden Disabilities Sunflower Lanyard Scheme to further improve the experience of visitors with hidden disabilities.
The scheme, originally launched at airports and adopted by supermarkets, looks to help those that may have hidden disabilities to discreetly access support and communicate without the need to explain. The initiative will be implemented across the whole of The O2 and will enable staff to offer additional information, support and understanding to those who visit The O2 whether that may be for an event in the arena, shopping at Icon Outlet, a climb Up at The O2 and more.
The backing of the Hidden Disabilities scheme comes as a continued effort by The O2 to implement Good Vibes All Round, an initiative that launched and encourages a shift in focus and behavioural change in relation to sustainability, accessibility, charity and community from employees, customers, fans, brand partners and tenants at The O2.
Changing Spaces
The O2 has a Changing Places toilet onsite, for those guests with additional accessibility requirements. The Changing Places facility is accessed by Radar Key.