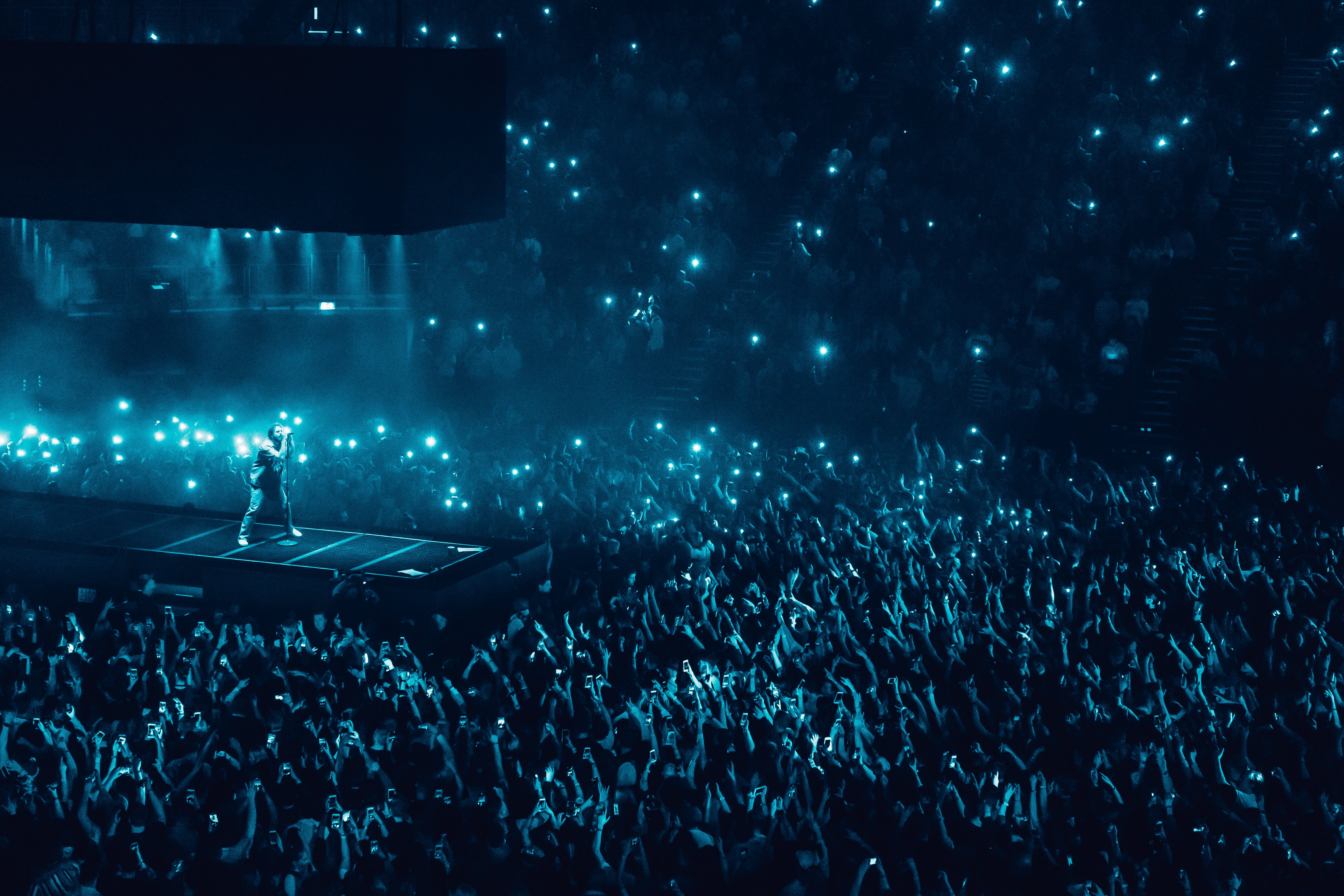 The O2 arena & indigo at The O2
Getting around
If you've got a ticket for accessible seating, you can use any entrance how for accessible needs Entrance B can be used. The main concourse are level and step-gree and there are accessible lifts across all levels. 
Queuing 
If you are unable to queue, talk to a member of staff at the arena entrance, they'll sort priority entry for you as soon as the doors open. 
Wheelchair access
Wheelchair escorts are available on event days only. Just call 0208 463 2211 once the event doors open (this is usually the time printed on your ticket) and we'll meet you with a wheelchair to take you to your seat.
Viewing Platforms
Our viewing platforms are on Level 1 with free standing fold out seats available for friends, family and PAs, and non-wheelchair users. The bays are raised above the fixed seating areas. That means you can stay seated and still have a clear view of the action. Even if the audience is standing. Each bay has a steward who's there to help if you need anything. The accessible bays are all in easy reach of accessible toilet facilities including the changing places unit.
Accessible seating
Accessible seating is available on each level for anyone who can walk and leave a seat in case of emergency. Accessible seating includes
seats on the aisle
seats with few or no steps nearby
seats that have nothing directly in front of them
seats closest to the toilets.
At some events people may stand/dance in their seats. If you have difficulty standing please mention this at the time of booking as the viewing platforms may be more suitable. If you have your own wheelchair, it will be left with the nearest information desk until the end of the event. Or until you want to leave.
Assistance dogs 
Assistance dogs can stay in wheelchair bays. Talk to the nearest information desk and they'll look after your dog for the whole event.
Toilets
Accessible toilets are unisex. And they're available on all levels. They're near our wheelchair bays.
We've also got a Changing Places fully accessible toilet by Block 104 on Level 1. Contact your nearest steward for access. Or visit the Level 1 information desk. These toilets are larger than a standard wheelchair accessible toilet and include a height-adjustable changing bench, a hoist and room for up to two PAs.
Medical Requirements
Should you need to bring medicines or medical equipment this will be fine. If, for your peace of mind you'd like a form confirming this please just email access@theo2.co.uk and we can send you one.
If you need to bring food or drink to manage a medical condition please ask for an exemption form by email access@theo2.co.uk stating which event you are attending.
On event days we have medics on site who can assist you if needed.
Electrical equipment
A power supply is available on some wheelchair bays for anyone with medical needs. Let customers services know what you need before you buy your ticket.
Special effects
Some events involve pyrotechnics, flashing lights and other special effects. Contact customer services for details of any special effects expected at your event.
Assistive Listening Devices (ALDs)
Assistive Listening Devices are available for people with or without a hearing aid. The ALDs work with digital hearing aids and hearing aids that have T-position settings. Earphones are available if you don't have a hearing aid.
Visit any information desk to get an ALD. You'll need to leave a form of ID with us that you can pick up when you bring the ALD back.
indigo at The O2
Getting around
Indigo at The O2 is about 30m from The O2's main entrance. The main concourse is a step-free smooth service.
Wheelchair access
There's a wheelchair bay a ground level for standing events and accessible seating is on every level.
Toilets
Accessible toilets are on every level