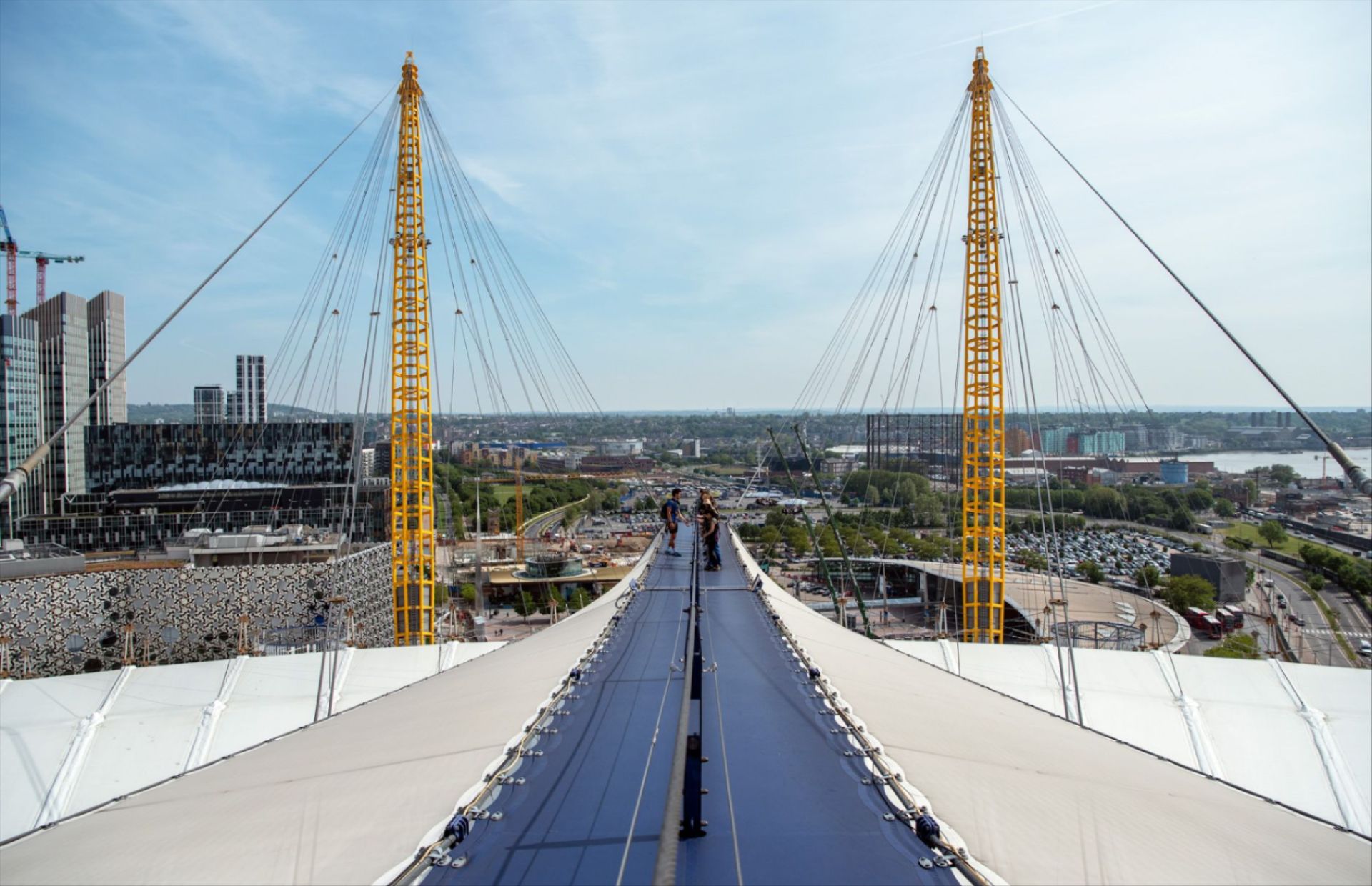 Accessible Climbs
As a general rule, you can complete the climb if you can walk unaided. Call 020 8463 2680 or email boxoffice@upattheo2.co.uk to discuss your visit.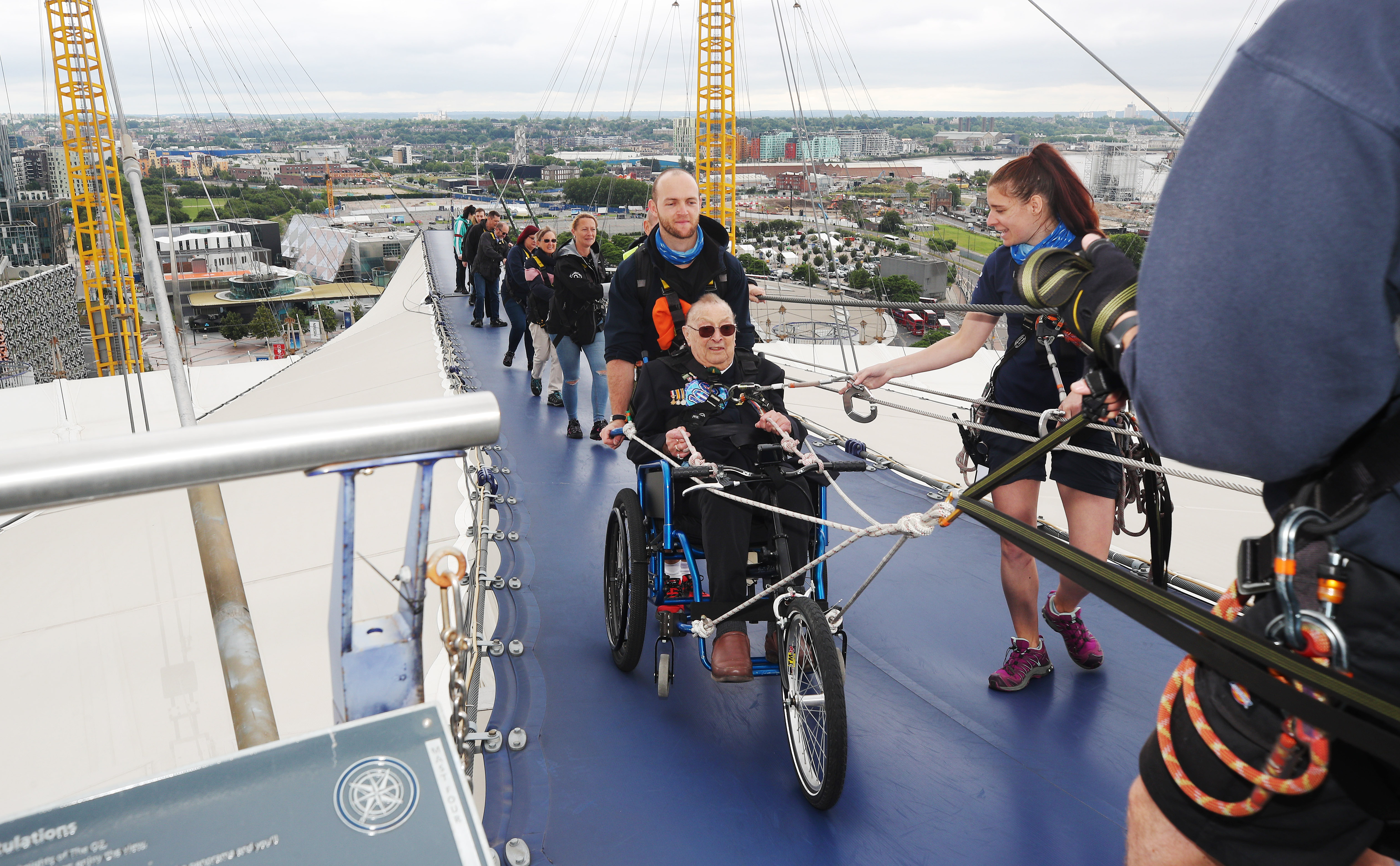 Wheelchair climbs
Wheelchair climbs take place from late Spring to early Autumn on weekday mornings. It takes up to 3 hours. The Wheelchair Climb can accommodate 1 wheelchair user and up to 9 friends and family members, including a personal assistant/carer. The personal assistant/carer climbs for free.
 
You'll get a special wheelchair that you'll need to move yourself into. If you can't, a personal assistant or family member can help. You'll climb with four guides who will use a pulley system to help you up and down. On the way down, you'll descend backwards.
Wheelchair measurements
Seat width is 45cm / 18 inches.
Seat depth is 40cm / 16 inches.
The frame measures: width – 70cm / 28 inches. Height – 99cm / 39 inches (from the floor to the top of the backrest).
Wheelchair climbs need to be booked in advance. Due to high demand and popularity, we operate a waiting list which is processed on a first come first served basis. If you'd like more information, please email the boxoffice: boxoffice@upattheo2.co.uk