Oxygen Freejumping
Oxygen Freejumping is due to reopen from Monday 17 May. Click here for booking info.
Oxygen Freejumping, the UK's leading Trampoline Park recently opened their new trampoline park at The O2.
With two floors of unlimited fun, the park consists of a variety of zones where there's something suitable for everyone. From a dodgeball court and professional trampolines, to the Ninja Warrior obstacle course and Airventure, the new high ropes course.
The cafe which is designed to over look the park serves a range of hot and cold food and beverages for those who want to take a quick break, or just prefer to observe.
Oxygen at The O2 is a place for everyone, whether you're celebrating a birthday party, having a break after work with colleagues, or learning how to trampoline!
Click here to get yourself booked in at Oxygen at The O2.
Opening times
9.30 to 10pm daily,
The first hour session during the week is for Toddlers and the first two sessions on a weekend.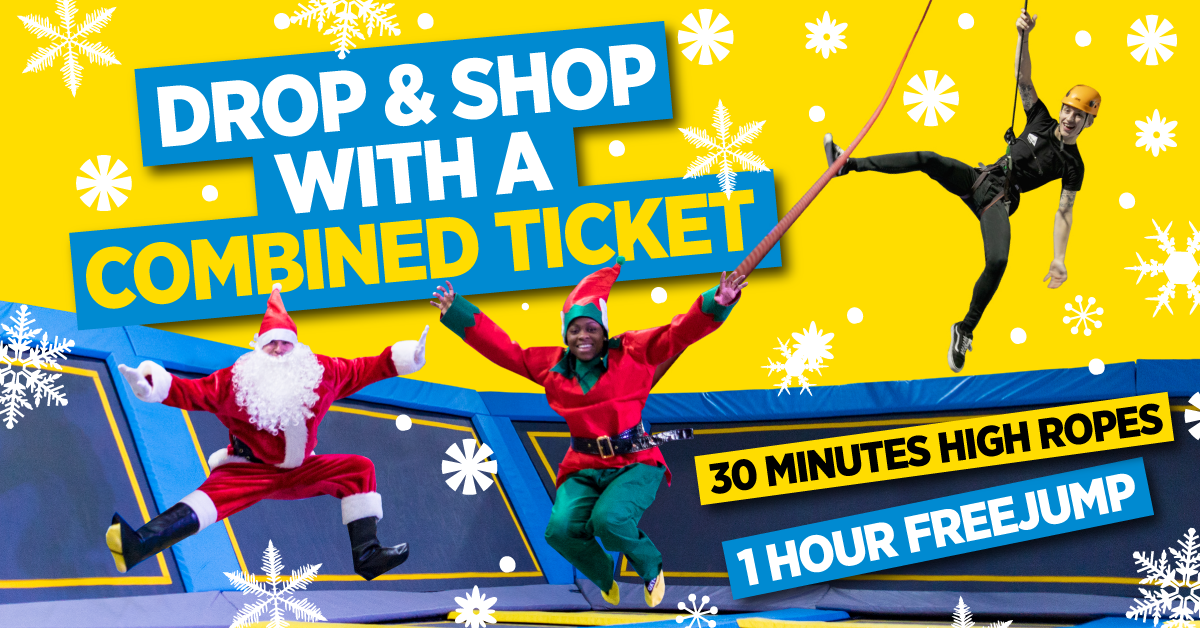 Drop and Shop
Drop and Shop with a combined ticket to Oxygen Freejumping. Let the kids enjoy 30 minutes off the ground on our High Ropes course followed by a full hour bouncing off the walls in a Freejump session, while the adults make the most of shopping at Icon Outlet. Plus, get FREE parking when you spend £35 at Icon Outlet.

Booking is easy:

1. Go to OXYGENFREEJUMPING.CO.UK
2. Select the date of your visit
3. Add High Ropes to your basket at your chosen time
4. Add Freejump to your basket 30 Minutes later
5. Book your session

Remember to Check-in online before your visit!

The Drop and Shop combined ticket is available for children over the age of 8 years old only. Subject to availability.