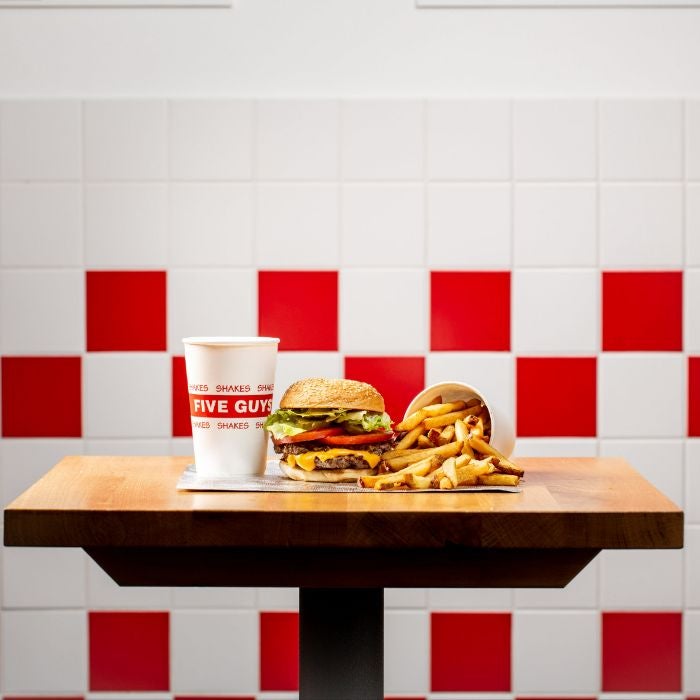 Five Guys
Hours of Operations
Open daily - 11am to 10pm
About
Five Guys is a no frills burger joint that focuses on serving burgers and fries in a clean, friendly environment. From its meat and cheese, to where its bacon and potatoes come from, to the brand of ketchup, cooking methods, oil types and temperatures, the focus is always on quality. The commitment to sourcing quality ingredients and delivering a consistent great experience is one of their key differentiators - there may be cheaper products and easier methods, but delivering the best food and customer experience is at the heart of Five Guys. It's what keeps their loyal customers coming back for more.
Find out more about our Click & Collect service here.
We serve veggie sandwiches.
Our burgers can be served bunless.
You Might Also Like
Restaurant / American Cuisine
Restaurant / American Cuisine
Restaurant / American Cuisine