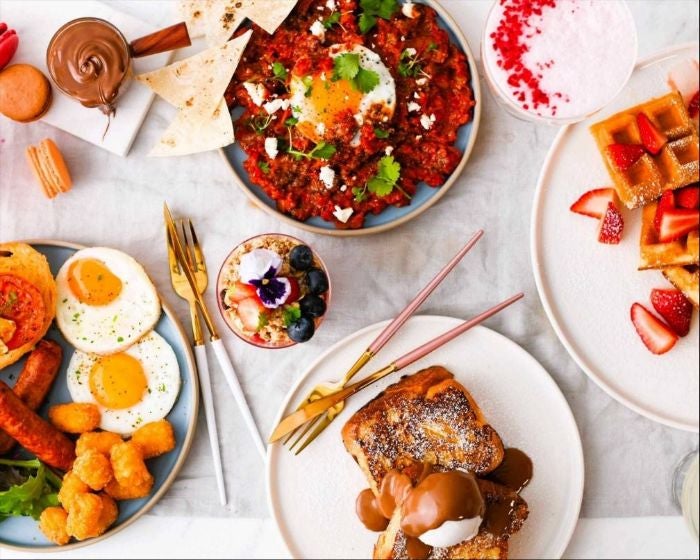 Haute Dolci
Hours of Operations
Monday - Thursday 11:00-23:00
Friday 13:30-00:00
Saturday 11:00 -00:00
Sunday 11:00 -23:00
Bank holidays 11:00-23:00
For festive opening hours, click read more.
About
Haute Dolci, a renowned restaurant famed for its decadent desserts, burgers and brunches has opened its flagship store at The O2 London. Offering an array of sweet delights, teas, coffees and refreshing mocktails as well as a large selection of sorbets and ice creams Haute Dolci is the perfect destination for pure indulgence. For those celebrating a more special occasion such as bridal parties or baby showers you can book our "Halo Room" , a sublime private dining area located away from the hustle and bustle of the main store.
Haute Dolci also has a multi-faith room for those who desire a little peace and quiet and baby/toddler facilities for parents.
Festiva opening hours in December:
21st - 9:30 - 23:00
22nd - 13:30 - 00:00
23rd - 9:30 - 00:00
24th - 9:30 - 23:00
25th - CLOSED
26th - 9:30 - 23:00
27th - 9:30 - 23:00
28th - 9:30 - 23:00
29th - 13:30 - 00:00
30th - 9:30 - 00:00
31st - 9:30 - 23:00
Vegan and gluten free options are available. Entire menu is Halal
You Might Also Like
Restaurant / Mixed Cuisine
Restaurant / Mixed Cuisine
Restaurant / Mixed Cuisine