Home

•

90s Fest London Vol.2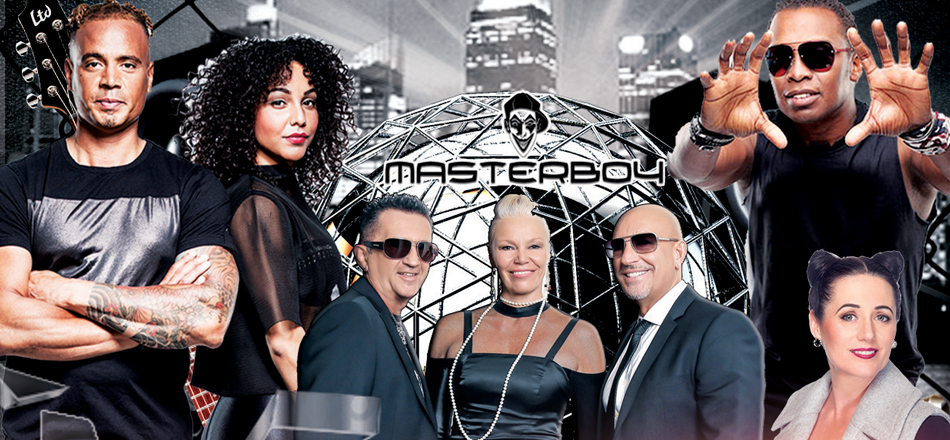 90s Fest London Vol.2
You will be directed to AXS.com to purchase your tickets. AXS is the official ticketing partner of The O2.
This November 90s Fest London Vol.2 is heading to Indigo, featuring classic 90s acts 2 Unlimited, Haddaway, Masterboy and Maxx.
2 Unlimited is a dance act founded in Amsterdam in 1991. During the five years of their worldwide mainstream success the act sold more than 18 million records, scoring a total of 16 chart hits, including "Get Ready for This", "Twilight Zone", "No Limit" and "Tribal Dance".
Haddaway is a Trinidadian-German musician best known for his 1993 hit single "What Is Love", which reached number 2 in Germany and the United Kingdom, and was certified Gold. By the beginning of 1994, worldwide sales of "What Is Love" had already reached 2.6 million. This was followed by the singles 'Life', 'I Miss You' and 'Rock My Heart' which were also top 10 smashes in Europe and established him as a successful Eurodance artist.
Masterboy is a German Eurodance group that formed in 1990. They are known for being one of the most representative groups of the 90's "high energy" Eurodance phenomenon, at the time when this genre crossed over from dance clubs to the pop music arena. Popular songs by Masterboy include "Feel the Heat of the Night", "Anybody", "I Got to Give It Up", "Generation of Love", "Everybody Needs Somebody" and "Is This The Love".
Maxx (short for Maximum Xtasy) is a '90s eurodance duo act best known in Europe and the U.K. for the dance hits "Get-A-Way", "No More (I Can't Stand It)" and "You Can Get It". The Maxx sound and style is distinguished by its unique mix of ragga style rap, female singing and high energy dance floor beats. Today, the duo act is fronted by original lead singer Linda Meek (now known as Elyse) and an all new rapper.
Tickets are on sale Friday 18 at 11am.
Sign up for updates and pre-sales
You will be directed to AXS.com to purchase your tickets. AXS is the official ticketing partner of The O2.
Important Information
Security
Coming to the show? Don't miss a moment. Head down early. Enhanced security is in place. Pack light, we only allow small bags into the arena.
Tickets
Please only purchase tickets through authorised ticketing sites such as www.axs.com. If you have, or suspect you may have been a victim of fraud when purchasing tickets, please report it to Action Fraud www.actionfraud.police.uk.
Taking care of your ticket
Your ticket's barcode is unique. Don't share the barcode of your ticket with anyone, especially online, as it may be used to sell your ticket on without your knowledge.
Help Desk
If you have already used our on-line help desk - and still need to get in touch? Drop us an email at http://www.theo2.co.uk/email and someone will get back to you as soon as possible.