Showtimes
Doors 6.30pm / Act 1 8pm / Act 2 9.40pm
Close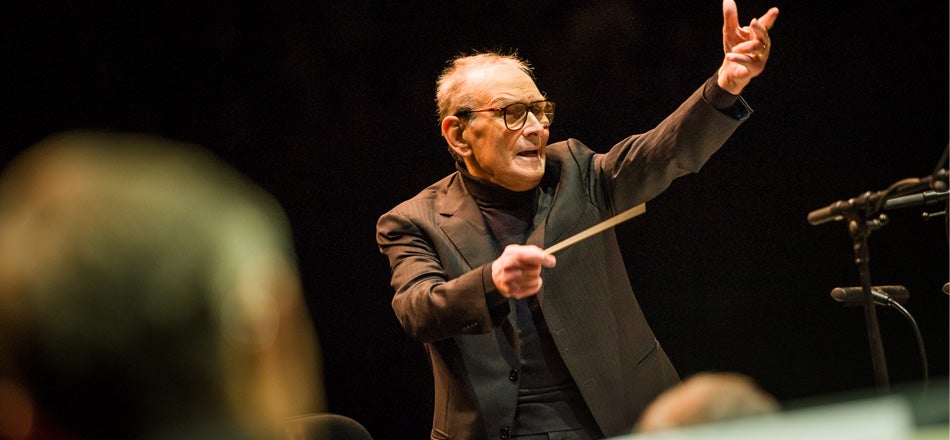 Ennio Morricone
Get access to exclusive updates and a heads-up on tickets.
World-famous Italian film-composer Ennio Morricone opened his biggest ever-global tour yesterday (Sunday 1 Feb), performing in Amsterdam to a sold-out house of 12,500 people, a full standing ovation and multiple encores.
The Amsterdam concert marked the beginning of the Maestro's rescheduled tour, which follows nearly a year of recovery from a spinal injury.
Morricone conducted repertoire from the greatest works of his career, spanning more than 50 years, performing with the full 86-strong Czech National Symphony Orchestra.
Tickets already purchased for Ennio Morrcone on 10 December will remain valid for 5 February 2015 or a refund can be obtained from point of purchase.
Important information
Please only purchase tickets through authorised ticketing sites including www.axs.com and www.stubhub.co.uk - The Official Ticket Resale Marketplace of The O2. If you have, or suspect you may have been a victim of fraud when purchasing tickets, please report it to Action Fraud www.actionfraud.police.uk