close
Event timings
19 Jan // Doors: 18:30 Start: 20:00

20 Jan // Morning - Doors: 09:00 Start: 10:30 // Afternoon - Doors :13:30 Start: 15:00 // Evening - Doors: 18:30 Start: 20:00
21 Jan // Doors: 12:30 Start: 14:00
Home •
Fast & Furious Live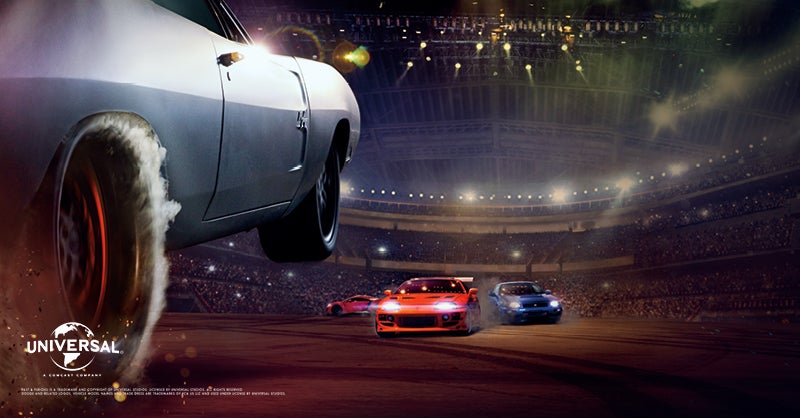 Fast & Furious Live
You will be directed to AXS.com to purchase your tickets. AXS is the official ticketing partner of The O2.
Universal Brand Development, Fast Live Productions and Live Nation Entertainment are bringing Fast & Furious Live to life in a ground-breaking arena tour. The live show will premiere at The O2 from Friday 19 to Sunday 21 January 2018.
The adrenaline-fueled, two-hour show is set to be the most spectacular live arena production ever produced, featuring precision performance driving and newly created physics-defying stunts. Using favourite cars and locations that criss-cross the globe along with key scenes from the film series – created via state-of-the-art 3D projection mapping – fans will be transported straight into this immersive extension of the Fast & Furious movies.
Audiences will feel the heat from flaming exhausts and marvel at vehicular acrobatics as scene after scene unfolds enhanced by the most advanced digital projection technology imaginable. Featuring several original cars from the films, as well as exact replicas of fan favourites — from Dom's legendary Dodge Charger to the flip car from Fast & Furious 6, Fast & Furious Live will evoke some of the boldest moments from the franchise.
Thousands of the world's best stunt performers and drivers applied for the opportunity to join the production and, following extensive auditions, have been whittled down to the ultimate elite team who have started a rigorous 4-month training camp in preparation for the world tour. They will be joined by some of the world's leading parkour athletes resulting in a truly global cast who will be performing incredible stunts and never-before-seen live action. The cast includes stunt drivers from all over the UK and Northern Ireland.
You will be directed to AXS.com to purchase your tickets. AXS is the official ticketing partner of The O2.
Important Information
Security
Coming to the show? Don't miss a moment. Head down early. Enhanced security is in place. Pack light, we only allow small bags into the arena.
Tickets
Please only purchase tickets through authorised ticketing sites such as www.axs.com. If you have, or suspect you may have been a victim of fraud when purchasing tickets, please report it to Action Fraud www.actionfraud.police.uk.
Taking care of your ticket
Your ticket's barcode is unique. Don't share the barcode of your ticket with anyone, especially online, as it may be used to sell your ticket on without your knowledge.
Help Desk
If you have already used our on-line help desk - and still need to get in touch? Drop us an email at http://www.theo2.co.uk/email and someone will get back to you as soon as possible.