Home

•

The Original Harlem Globetrotters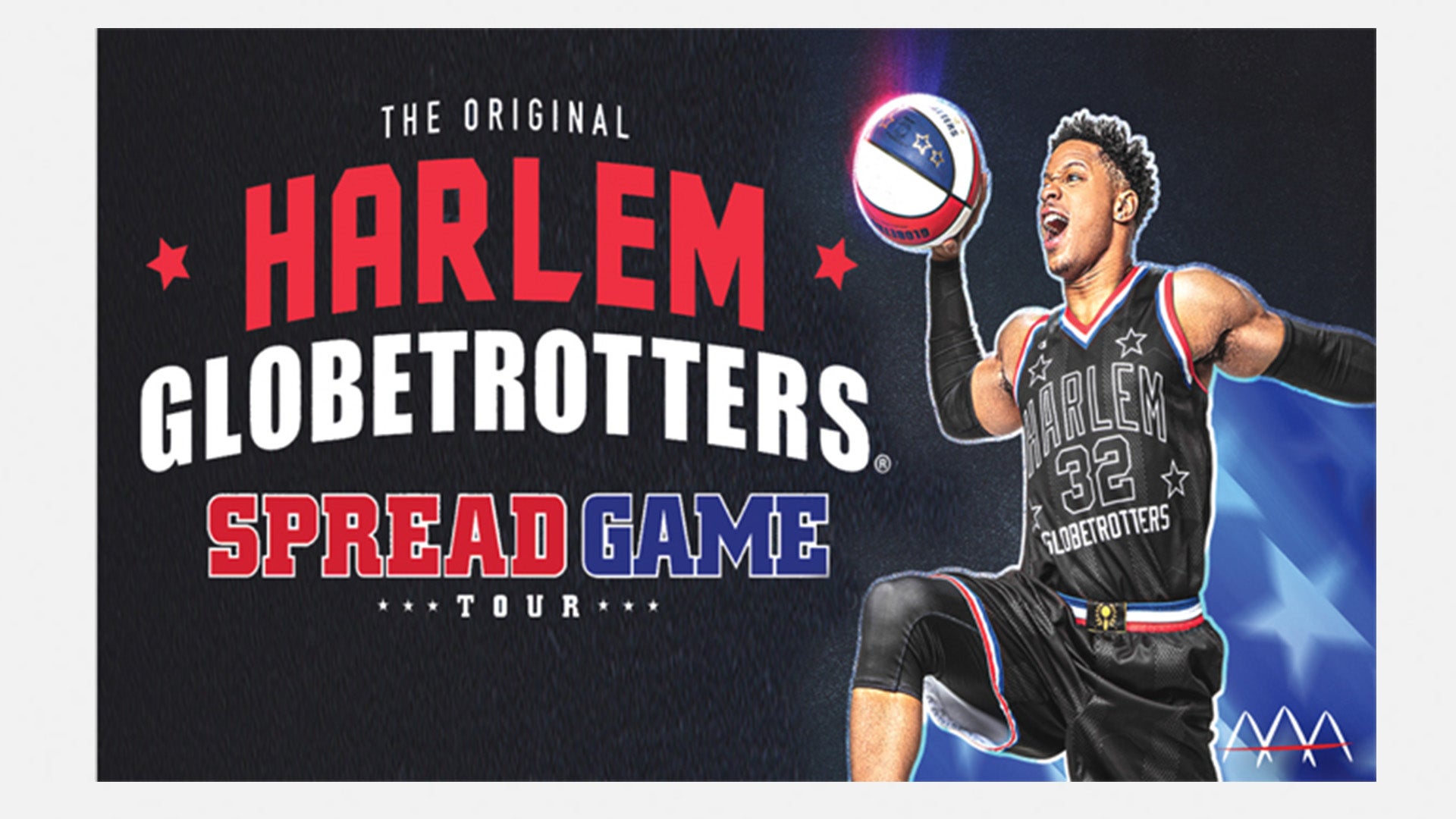 The Original Harlem Globetrotters
Spread Game Tour
The Original Harlem Globetrotters
Spread Game Tour
You will be directed to AXS.com to purchase your tickets. AXS is the official ticketing partner of The O2.
The World Famous Harlem Globetrotters are bringing their newly reimagined Spread Game tour to The O2 on Monday 17 October 2022.
Spread Game is the epitome of Globetrotter excellence; it's shown through basketball wizardry night after night and demonstrated through years of commitment to unsurpassed entertainment.
For over 95 years, the Harlem Globetrotters have been committed to spreading joy through their artful athleticism and unparalleled basketball skills. The Spread Game Tour is a basketball event like no other. Ankle-breaking moves, jaw-dropping swag, and rim-rattling dunks are only some of the thrills you can expect from this new version of the Globetrotters game. Part streetball from the players who defined it, part interactive family entertainment, the live event will show off the best of the Globetrotters in a dazzling exhibition of talent and game.
"We're ready to start spreading game again to our fans, especially the next generation," said Coach Barry Hardy, Vice President of Player Personnel and Tour Development. "The players are showcasing their skills as ballers like you've never seen the Globetrotters before."
As a joint collaboration with award-winning Broadway professionals, the show will introduce exciting, new characters guaranteed to energize the action and entertainment of every game. Dedicated to honoring their past but focused on paving their future, the Globetrotters' fully redesigned all-black jerseys put a modern spin on their look while still featuring the classic stars and stripes and names of past legends.
Important Information - How to download your tickets on The O2 app
For this show, if you've purchased your tickets from theo2.co.uk or AXS.com you'll need to display your ticket on your phone via The O2 app. Ticket purchasers will receive an email with news and information on AXS Mobile ID tickets and how you can download your tickets to your phone.
If you've bought your tickets for this show via AXS then you can re-sell your tickets with AXS Official Resale which gives you a safe, simple, and fair way to buy and sell tickets.
For more information on re-selling tickets from AXS and other ticket agents click here.
Please note: If you purchase resale tickets for this show through any website other than via theo2.co.uk or axs.com, your tickets may not be valid and access to the venue could be refused.
Keeping you safe at events
To help everyone attending an event at The O2 to stay safe we've made some changes to how we operate. Find out more about our enhanced health and safety measures.
You will be directed to AXS.com to purchase your tickets. AXS is the official ticketing partner of The O2.
Important Information
Security
Coming to the show? Don't miss a moment. Head down early. Enhanced security is in place. Pack light, we only allow small bags into the arena.
Tickets
Please only purchase tickets through authorised ticketing sites such as www.axs.com. If you have, or suspect you may have been a victim of fraud when purchasing tickets, please report it to Action Fraud www.actionfraud.police.uk.
Taking care of your ticket
Your ticket's barcode is unique. Don't share the barcode of your ticket with anyone, especially online, as it may be used to sell your ticket on without your knowledge.
Help Desk
If you have already used our on-line help desk - and still need to get in touch? Drop us an email at http://www.theo2.co.uk/email and someone will get back to you as soon as possible.