Home

•

Cancelled: Ishay Ribo: Hanukkah 2021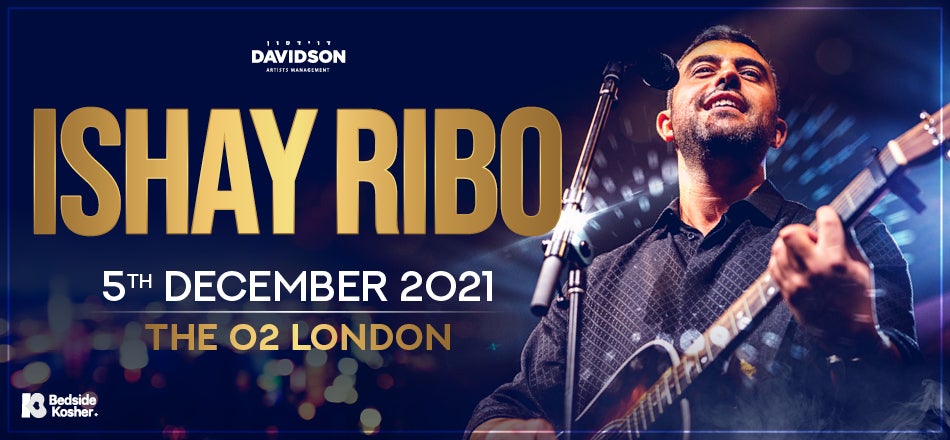 Cancelled: Ishay Ribo: Hanukkah 2021
Cancelled: Ishay Ribo: Hanukkah 2021
You will be directed to AXS.com to purchase your tickets. AXS is the official ticketing partner of The O2.
Given the rising rates of Covid infection, lockdowns being imposed in parts of Europe and uncertainty regarding travel, Bedside Kosher, the leading provider of kosher meals to the UK's healthcare sector has taken the difficult decision to postpone next month's Channukah concert.
Bedside Kosher chairman, Ari Feferkorn said: "We have worked with partners in Europe who can no longer be certain regarding international travel, this uncertainty means that we cannot be sure that we can deliver a safe event of this scale. I do not want to let people down at the last minute, so we have taken the hard, but I think correct decision, to postpone the concert now. There is simply too much uncertainty. All tickets will be fully refunded together with booking fees within the next few days."
Ishay Ribo statement:
I was very much looking forward to being with you during Chanukah to light up the festival and our hearts in unity. But we are living in a new reality, one where decisions are often not our own.
Everything is from G-d. May we be reunited next year- Chanukah 2022
Important Information - How to download your tickets on The O2 app
For this show, if you've purchased your tickets from theo2.co.uk or AXS.com you'll need to display your ticket on your phone via The O2 app. Ticket purchasers will receive an email with news and information on AXS Mobile ID tickets and how you can download your tickets to your phone.
If you've bought your tickets for this show via AXS then you can re-sell your tickets with AXS Official Resale which gives you a safe, simple, and fair way to buy and sell tickets.
For more information on re-selling tickets from AXS and other ticket agents click here.
Please note: If you purchase resale tickets for this show through any website other than via theo2.co.uk or axs.com, your tickets may not be valid and access to the venue could be refused.
Keeping you safe at events
To help everyone attending an event at The O2 to stay safe we've made some changes to how we operate. Find out more about our enhanced health and safety measures.
You will be directed to AXS.com to purchase your tickets. AXS is the official ticketing partner of The O2.
Important Information
Security
Coming to the show? Don't miss a moment. Head down early. Enhanced security is in place. Pack light, we only allow small bags into the arena.
Tickets
Please only purchase tickets through authorised ticketing sites such as www.axs.com. If you have, or suspect you may have been a victim of fraud when purchasing tickets, please report it to Action Fraud www.actionfraud.police.uk.
Taking care of your ticket
Your ticket's barcode is unique. Don't share the barcode of your ticket with anyone, especially online, as it may be used to sell your ticket on without your knowledge.
Help Desk
If you have already used our on-line help desk - and still need to get in touch? Drop us an email at http://www.theo2.co.uk/email and someone will get back to you as soon as possible.