Kenny Blaq – 'State of Mind' Comedy Show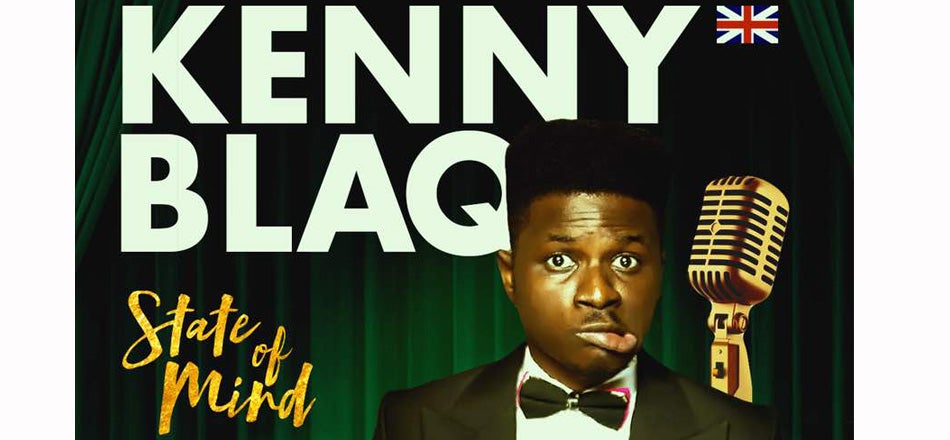 Kenny Blaq – 'State of Mind' Comedy Show
Otolorin Kehinde Peter also know as KennyBlaq, is currently the most sought after comedian in the Nigerian comedy industry, KennyBlaq delivers an amazing performance with a unique blend of music and word play.
The winner of the Naija FM comedy awards, of the upcoming comedian of the year 2015 & comedian of the year 2016, Best Comedy Act Nigeria in Egypt at the MEAMA Awards 2016 (Middle East Africa Music Awards) gained stardom within the Nigerian comedy industry, when he was opportune to feature during the Calabar carnivals Laffmattaz II in 2011, which gave rise to him being invited for subsequent editions due to his outstanding performance at his inaugural show, since then he's been at every major comedy event around the country.
The young comedian is a student of the FRCN Training school Lagos, undergoing tutelage in presentation to further develop his skills as a compere and presenter, after a short stint with "SMA FM", a college community based radio station as a presenter, on the Music Comedy Café Talk show.
Kenny Blaq and SMADE Entertainment have teamed up to present the most luxurious Nigerian comedy.
#KENNYBLAQSTATEOFMIND Comedy Show
Sun 30th Sept 2018
Also celebrating
The Nigerian Independence at Indigo2 Greenwich
PreSale Tickets out next week.
For Tickets
@iamsmade @smadeevents #soldoutconcertpromoters
www.axs.com / www.smade.shoobs.com
#SMADE #KennyBlaq
Important Information
Security
Coming to the show? Don't miss a moment. Head down early. Enhanced security is in place. Pack light, we only allow small bags into the arena.
Road Works
Please be aware that there are road works taking place on Millennium Way affecting the route into Car Park 1. A short diversion is in place and Car Park 1 will be open as normal throughout the works. Please allow extra time when travelling to or from The O2 by road.
Tickets
Please only purchase tickets through authorised ticketing sites including www.axs.com and www.stubhub.co.uk - The Official Ticket Resale Marketplace of The O2. If you have, or suspect you may have been a victim of fraud when purchasing tickets, please report it to Action Fraud www.actionfraud.police.uk.
Taking care of your ticket
Your ticket's barcode is unique. Don't share the barcode of your ticket with anyone, especially online, as it may be used to sell your ticket on without your knowledge.
Help Desk
If you have already used our on-line help desk - and still need to get in touch? We can be contacted on 0208 463 2000 or click on the Help button at the bottom right of the screen. We're here to help Monday – Friday 9-7pm and 10-6pm at weekends.