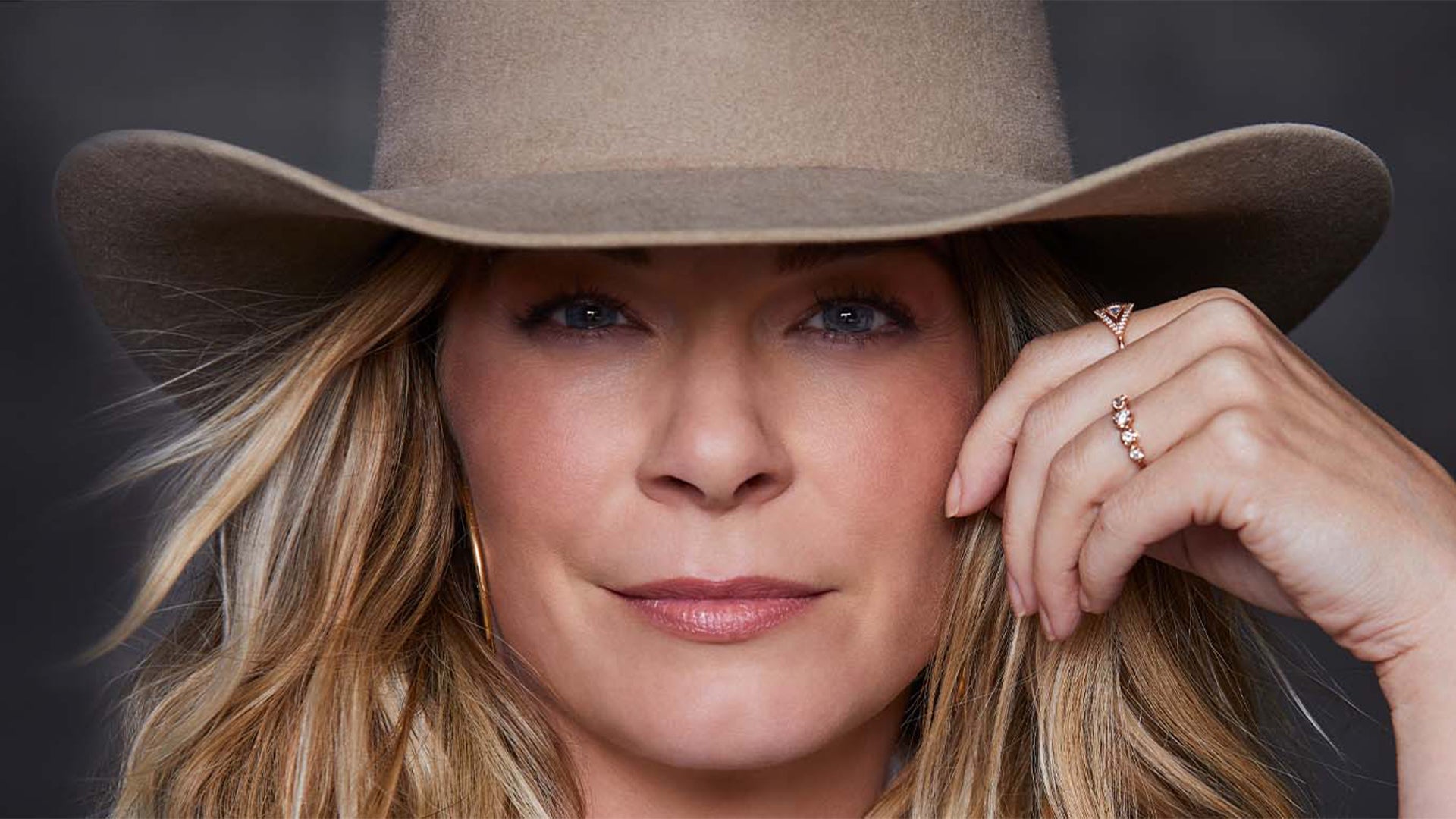 LeAnn Rimes
Plus special guests
LeAnn Rimes
Plus special guests
Date

8

May

2024

Venue

The O2 arena

Availability

On sale now
You will be directed to AXS.com to purchase your tickets. AXS is the official ticketing partner of The O2.
Event Details
GRAMMY® Award-winning icon and multi-platinum-selling artist LeAnn Rimes announces special UK show at The O2 next spring, her first show on UK soil in six years. LeAnn Rimes is set to headline show at The O2, on Wednesday 8 May 2024.
Marking the end of LeAnn's 'the story… so far' tour, the music legend will return to the UK for one night only, closing this chapter with her biggest UK show to date.
Critically acclaimed around the world for her live shows, LeAnn is no stranger to the big stage, and 'the story… so far tour' will see her long-awaited return to the UK. During the show LeAnn is taking audiences on a journey like never before, revisiting her whole story so far. Fans will be treated to iconic hits from her career, including chart-topper Can't Fight The Moonlight,which reached No.1 in eight countries around the world (including the UK), global smash hit How Do I Live, Blue, as well as LeAnn's highly personal new singles innocent and spaceship, both taken from her fifteenth studio album 'god's work'. All of the hits paired with her powerhouse voice and heart-warming energy - together they make for one unmissable night of music.
Speaking about her UK return, LeAnn says: "Performing at The O2 Arena is the stuff of dreams, I'm so excited!! I love the UK and can't wait to make my return and reunite with all my fans. Come and join me for one special night!"
With fifteen studio records, two GRAMMY® Awards, and over 48 million units sold worldwide, LeAnn Rimes has stolen the hearts of fans all over the world with her remarkable artistry. A world-renowned artist who paved the way for many singers and songwriters today, LeAnn is the youngest solo artist to win a Grammy and the first country one to win Best New Artist. One of the most well-respected artists in the world,
LeAnn's career has also seen her collaborate with a plethora of artists including Elton John, Stevie Nicks, Ziggy Marley, Joss Stone and more.
ABOUT LEANN RIMES
LeAnn Rimes is an international multi-platinum selling acclaimed singer and ASCAP award-winning songwriter. She has sold more than 48 million units globally, won 2 Grammy® Awards; 12 Billboard Music Awards; 2 World Music Awards; 3 Academy of Country Music Awards; 2 Country Music Association Awards and one Dove Award. At 14, Rimes won "Best New Artist" making her the youngest solo artist to take home a Grammy® Award, and at 15, she became the first country artist to win "Artist of the Year" at the Billboard Music Awards. In 2022, LeAnn was presented with the prestigious ASCAP Golden Note Award, which is an award presented to genre-spanning songwriters, composers and artists who have achieved extraordinary career milestones.
Important Information - How to download your tickets on The O2 app
For this show, if you've purchased your tickets from theo2.co.uk or AXS.com you'll need to display your ticket on your phone via The O2 app. Ticket purchasers will receive an email with news and information on AXS Mobile ID tickets and how you can download your tickets to your phone.
If you've bought your tickets for this show via AXS then you can re-sell your tickets with AXS Official Resale which gives you a safe, simple, and fair way to buy and sell tickets.
For more information on re-selling tickets from AXS and other ticket agents click here.
Please note: If you purchase resale tickets for this show through any website other than via theo2.co.uk or axs.com, your tickets may not be valid and access to the venue could be refused.
Sign up for updates and pre-sales
Date

8

May

2024

Venue

The O2 arena

Availability

On sale now
You will be directed to AXS.com to purchase your tickets. AXS is the official ticketing partner of The O2.