close
Event
timings
Doors: 18:30 // Brass Against: 19:00 // Corrine Bailey Rae 19:50 // Lenny Kravitz 20:50 // Finish: 23:00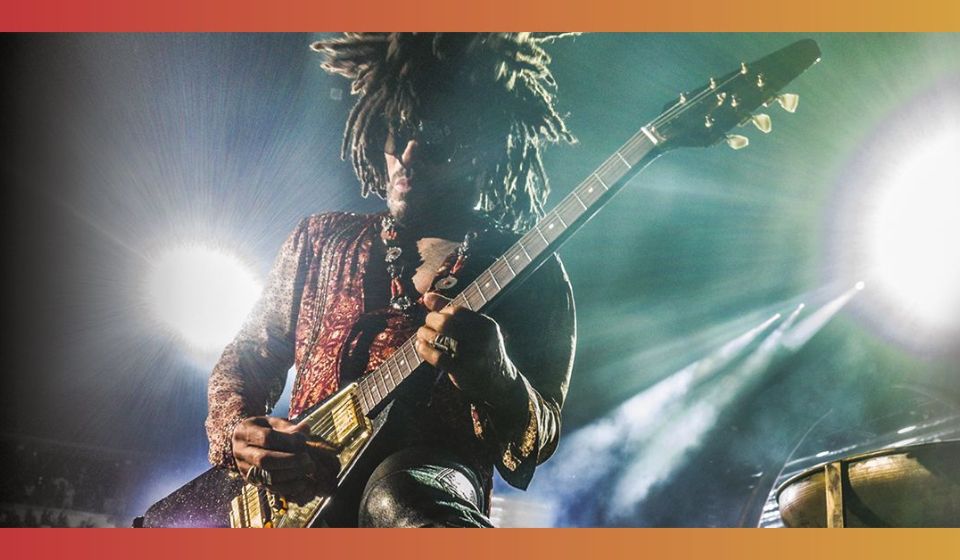 Lenny Kravitz
You will be directed to AXS.com to purchase your tickets. AXS is the official ticketing partner of The O2.
For this show, if you've purchased your tickets via AXS, you'll need to display your ticket on your phone via the AXS app. Ticket purchasers will receive an email from us with news and information on Flash Mobile Delivery tickets and AXS Official Resale – which gives you a safe, simple, and fair way to buy and sell tickets.
If you've bought your tickets for this show via AXS then you can re-sell your tickets with AXS Official Resale. For more information on re-selling tickets from AXS and other ticket agents click here.
Please note: If you purchase resale tickets for this show through any website other than via theo2.co.uk or axs.com, your tickets may not be valid and access to the venue could be refused.
To celebrate the 30th anniversary of Let Love Rule, Lenny Kravitz is bringing a very special show to The O2 on Tuesday 11 June, following the blazing success of his 2018 Raise Vibration Tour earlier this year. This will be a UK exclusive for 2019.
Kravitz released his latest album Raise Vibration at the end of this summer proving that the icon's signature soul, funk, rock and roll is still very much raring to go. Regarded as one of the preeminent rock musicians of our time, Lenny Kravitz has transcended genre, style, race and class over the course of a 20-year musical career. Revelling in the soul, rock and funk influences of the '60s and '70s, this writer, producer and multi-instrumentalist has won four consecutive Grammy® Awards, as well as set a record for the most wins in the "Best Male Rock Vocal Performance" category.
In addition to his ten studio albums, which have sold more than 38 million worldwide, this multidimensional artist has segued into film, appearing as Cinna in the box-office hits, "The Hunger Games" and "The Hunger Games: Catching Fire." Kravitz can also be seen in the critically-acclaimed films "Precious" and "The Butler."
This arena performance at The O2 is set to be one of his biggest yet.
Tickets go on general sale Friday 30 November at 9am.
You will be directed to AXS.com to purchase your tickets. AXS is the official ticketing partner of The O2.
Important Information
Security
Coming to the show? Don't miss a moment. Head down early. Enhanced security is in place. Pack light, we only allow small bags into the arena.
Tickets
Please only purchase tickets through authorised ticketing sites such as www.axs.com. If you have, or suspect you may have been a victim of fraud when purchasing tickets, please report it to Action Fraud www.actionfraud.police.uk.
Taking care of your ticket
Your ticket's barcode is unique. Don't share the barcode of your ticket with anyone, especially online, as it may be used to sell your ticket on without your knowledge.
Help Desk
If you have already used our on-line help desk - and still need to get in touch? Drop us an email at http://www.theo2.co.uk/email and someone will get back to you as soon as possible.