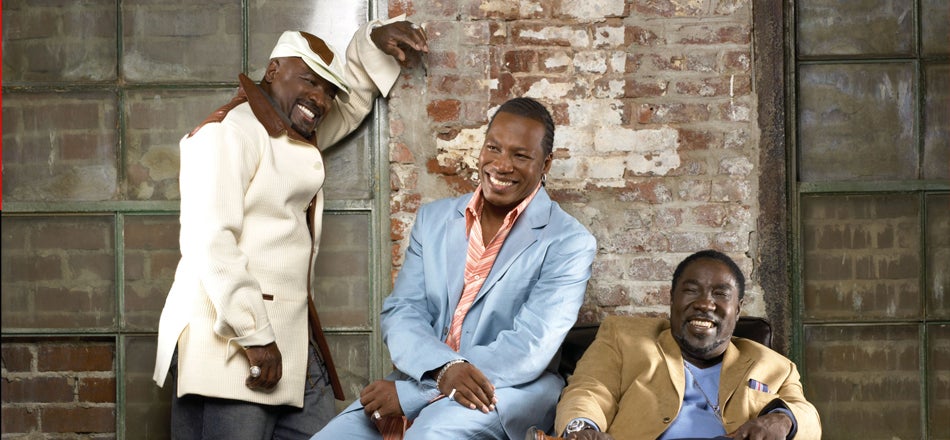 The O'Jays
You will be directed to AXS.com to purchase your tickets. AXS is the official ticketing partner of The O2.
Ultimate Boogie Night is proud to bring The O'Jays to London for the first time in over 20 years.
Having recently celebrated their 50th Anniversary, The O'Jays are living legends…American treasures. The term "living legend" is often overused and abused, but with The O'Jays, well, there's little argument that the honorable tag truly applies. With their place in modern music secure, The O'Jays could have cruise-controlled to that comfy hammock on a sandy beach, umbrella-decorated drinks in hand. Why? (1) An ocean-wide body of work that spawned 24 US Top Ten smashes and 59 total charted songs. (2) Incredibly energetic and dynamic live shows. (3) Mad respect for their Olympian vocals. And (4) their social and political impact on generations and nations. But doing things slowly is not Eddie Levert, Sr., Walter Williams, Sr. and Eric Nolan Grant's modus operandi. After 50+ years making such international hits as Back Stabbers, Darlin' Darlin' Baby, Love Train, I Love Music, Use Ta Be My Girl and Have You Had Your Love Today, The O'Jays are light years away from easing up on the gas. And like fine wine, The O'Jays just get better with time. Through the years, they were blessed to have had the late great choreographer Cholly Adkins around. Adkins taught them the importance of showmanship and how to execute their steps while still delivering their songs.
The live shows will be followed by a return of Ultimate Boogie Night to indigo at The O2 with DJ's spinning the best in Disco, Funk and Soul Club Classics until 2am.
A VIP Ticket includes private entrance to the venue, a glass of bubbly upon arrival, King's Row seats, access to the private DJ and paid-bar pre and post show at London's Indigo at The O2. Plus an exclusive Meet and Greet invitation to the band as well as a photo opportunity with The O'Jays after the show.
Additional Ticket Information
Important information
Please only purchase tickets through authorised ticketing sites including www.axs.com and www.stubhub.co.uk - The Official Ticket Resale Marketplace of The O2. If you have, or suspect you may have been a victim of fraud when purchasing tickets, please report it to Action Fraud www.actionfraud.police.uk
You will be directed to AXS.com to purchase your tickets. AXS is the official ticketing partner of The O2.
Important information
Please only purchase tickets through authorised ticketing sites including www.axs.com and www.stubhub.co.uk - The Official Ticket Resale Marketplace of The O2. If you have, or suspect you may have been a victim of fraud when purchasing tickets, please report it to Action Fraud www.actionfraud.police.uk