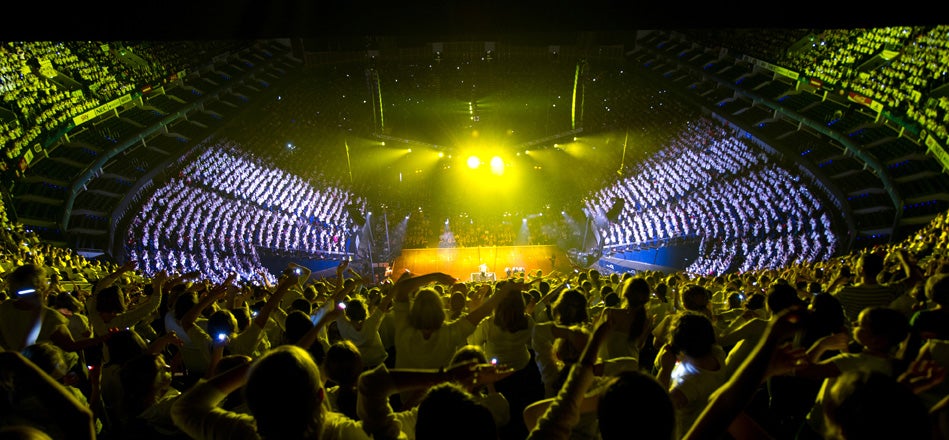 Young Voices
Event Details
For tickets please call: 0844 856 0202
The largest Children's choir in the world, Young Voices will be heading to The O2 in 2017 with over 120,000 excited singing school children aged from 6-13.
Young Voices provides an unrivalled musical opportunity for primary school children to perform all styles of music including folk, pop, rock and classical. Young Voices is designed to unify children from across the region, boost their confidence and provide lifelong memories for them and their families. Teachers & Pupils practice the dance routines and learn the songs in their music lessons for many months before they excitedly come together for the penultimate show at their local arena. This is an unmissable opportunity for local school choirs to sing in huge arenas alongside some of the most talented & well known artists from the world of music.
Their choirs range from 4,500 to 8,500 children, all performing at the same time to capacity audiences of friends and family. Nothing can prepare you for the sound of thousands of children singing in harmony. Young Voices combines the power of singing together as one, with accompaniment from a wide range of musicians and artists, to create an amazing performance.
Sign up for updates and pre-sales
Upcoming Events
Plus special guests Baby Drill and 21 Lil Harold
Plus special guests MNEK, John Martin, Jem Cooke and Jazzy
Plus special guests Bailey Zimmerman and Larry Fleet
Plus special guest Bob The Drag Queen