Keeping you safe at events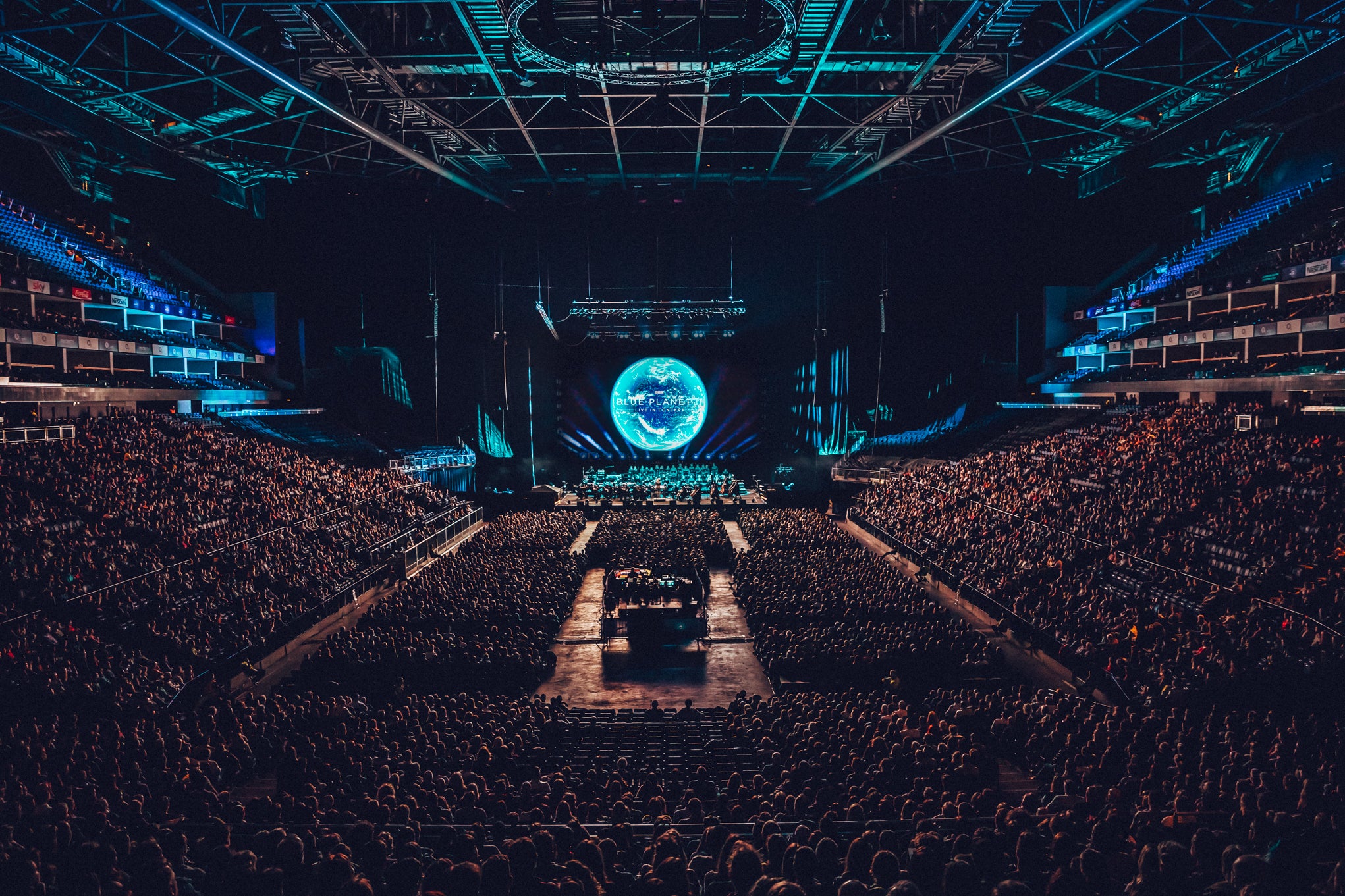 Keeping you safe at events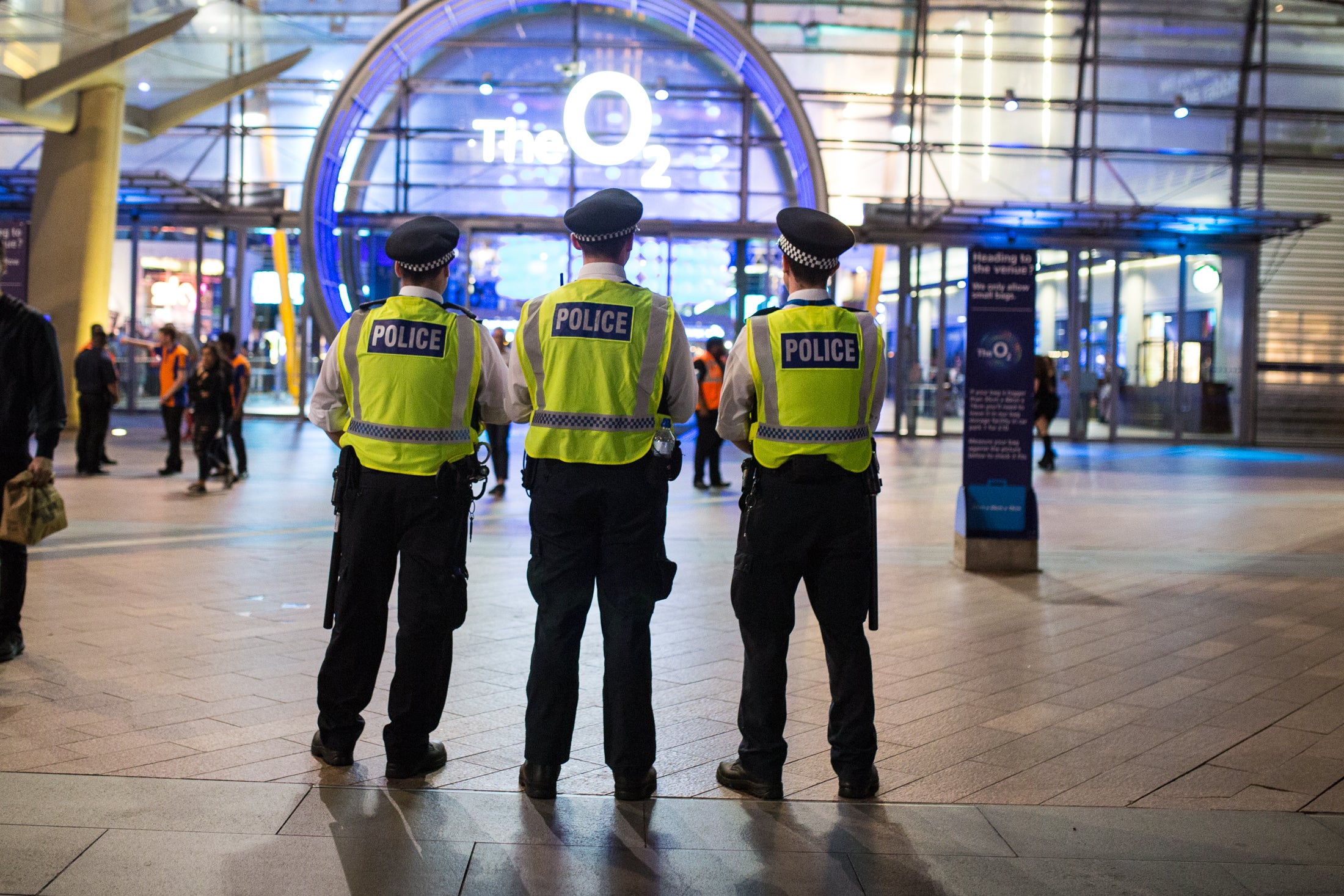 We take the safety and security of all our fans and visitors very seriously. If you're coming to the arena, please ensure you arrive in plenty of time to pass through our enhanced security checks. Our security and guest relations team are there for your safety. Please cooperate fully with all security checks and support these vital members of our team as they carry out important work to keep us all safe and sound.
Please consider whether you need to bring a bag to The O2. We do not allow large bags into the arena for security reasons.
You will be permitted to take small bags and handbags in with you. One bag is allowed per person.
We class small bags as no larger than A4 size or standard handbags. Backpacks, travel cases, laptop bags and large tote bags are NOT permitted inside the arena.
If you need to bring a large bag, you will need to leave it at our bag storage facility just outside the main entrance at a cost of £10 per bag. 
All bags will be searched and screened before being accepted into the bag storage facility. Bag storage closes 30 minutes after the end of the event.
Screening
Searching is a condition of entry to protect your safety and that of other visitors. Everyone going into the arena will be screened through our security arches. Don't worry, the arches are safe for everyone – even if you have a pacemaker or are pregnant.
Preparing for screening - it's really simple.
Finish up any food and drink before you enter the arena itself as you're not allowed to take these in with you.

Head to the entrance that is stated on your ticket and join one of the queues.

Take your phone and any large metal objects out of your pockets and place them in the trays provided.

Simply pass through the screening arch when asked by one of the team.
Prohibited Items
We reserve the right to prohibit within The O2 or individual venues any of the listed items. An exception will be made for medically necessary items after thorough proper inspection.
Items which are illegal. Anyone found in possession of illegal or contraband goods may also be liable for prosecution;
Weapons, ammunition, explosives, horns, whistles, drums, fireworks, flags, large umbrellas or any other item which in our reasonable opinion, may cause danger or disruption to any Event or to other visitors (regardless of whether or not such item is illegal or is carried for specific purposes);
Religious symbols of faith, where certain conditions for entry (policy available on request and/or as otherwise determined within our discretion), are not met;
Items which artists performing at an Event or their management have asked us to prohibit;
Items which are otherwise prohibited pursuant to the Venue or Ticket Terms.
Covid-19
To continue to keep our visitors, staff and artists safe and provide the very best fan experience, we have implemented a number of important measures to reassure and protect everyone at The O2. These measures are implemented in accordance with the current advice and guidance from UK and local Government, and will be continually reviewed.
We have partnered with Lifebuoy to become the Official Hand Sanitiser of The O2 with free sanitiser stations placed across the venue.
We have introduced an air purification system throughout the arena with our Official Specialist Hygiene partner Rentokil Initial whose VIRUSKILLER™ technology removes and kills 99.9999%* of all airborne bacteria and viruses**, including Coronavirus.
Advanced air filtering system with established quality control measures. Fresh air is brought in at ground level and rises into the arena bowl roof in four locations before being distributed throughout the arena, with stale air exhausted through the arena roof via four extracting fans.
Enhanced cleaning regimes before, during and post event, sanitising surfaces using long lasting cleaning solutions to reduce the risk of contact infections.
*When Independently tested against Coronavirus DF2 (a surrogate for Coronavirus), Adenovirus, Influenza and Polio, the unit was found to kill 99.9999% of viruses on a single air pass
**When independently tested against reference bacteria (Klebsiella pneumoniae, Mycobacterium tuberculosis, Staphylococcus aureus subsp. Aureus, Streptococcus pneumoniae, Streptococcus pyogenes, Escherichia coli), the unit was found to kill 99.9999% of bacteria on a single air pass