Premium Seating at The O2
Welcome to Premium Seating at The O2. Experience the Pepsi Max Deck, The Lounge, Virgin Money M Club or American Express Advantage; all available for individual shows and events. For Suites and Memberships click here.
Pepsi Max Deck, Lounge and Terrace
For a more premium experience take a look at the Pepsi Max Deck, The Lounge, and The Terrace where you can enjoy great seats with access to exclusive rows of seating, private bars all-inclusive of food and drink options. T's and C's apply.
American Express Advantage
Get closer to the stage than ever before with American Express Advantage. Receive fast-track entry via VIP lanes and access to an exclusive hospitality area in the American Express Lounge where you can enjoy all-inclusive food and drink.
Prices from: £200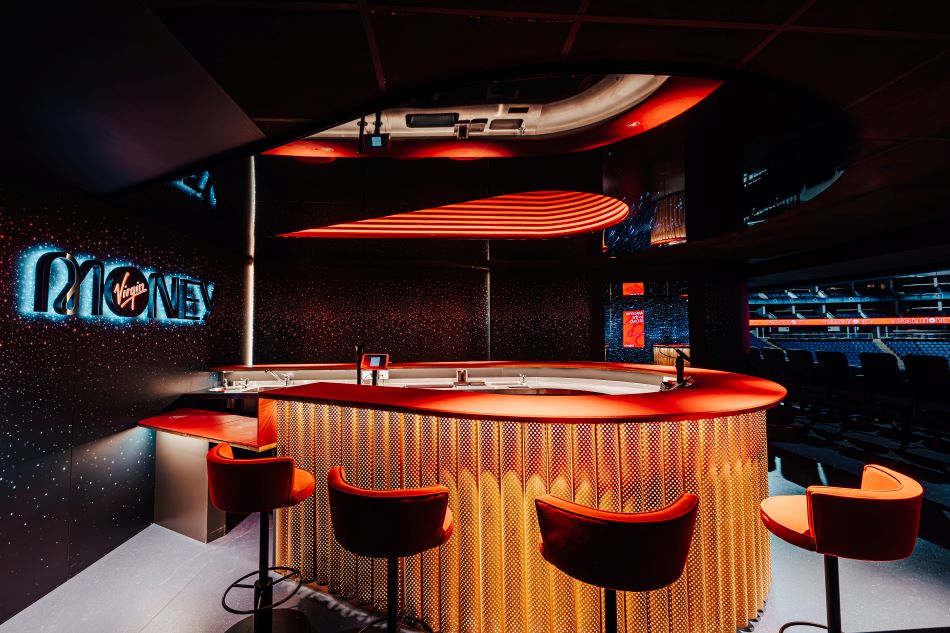 Virgin Money M Club
Make your experience at The O2 unforgettable. Virgin Money's M Club is oozing with Insta-worthy décor, from an infinity booth to galaxy-inspired walls. Tickets include VIP seating, amazing views of the stage plus a complimentary food and drinks voucher. Our talented mixology team have also created some delicious bespoke cocktails available to purchase. Enjoy the show, and lots more!
Hire a suite for the night
Hire a suite, enjoy the event and entertain your guests in your own personal suite for the night. Whether you're spoiling family, friends or entertaining clients you can enjoy your own private suite for one night only. Our suites start at 15 seats and go up to 40. Contact our Sales Team at encore@theo2.co.uk. Find out more here.
Price on application.