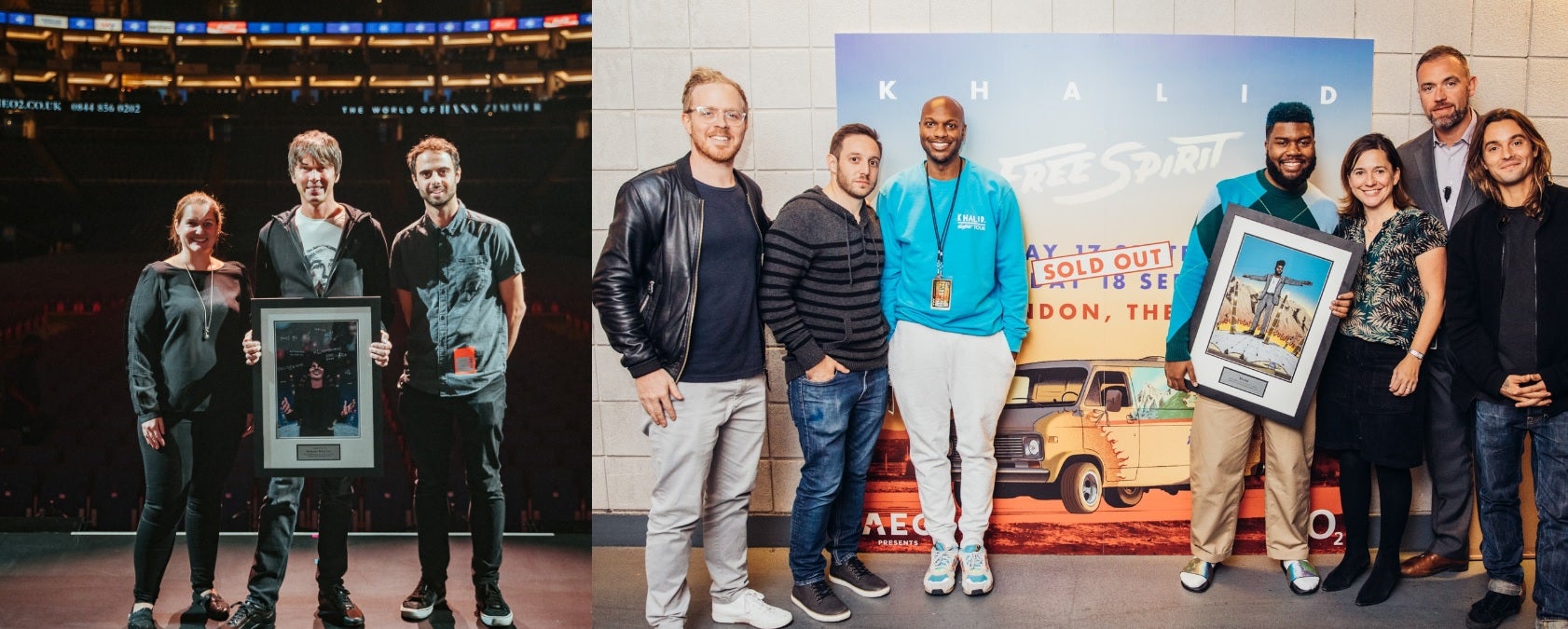 24 Sep 2019
A week of firsts at The O2
Last week we welcomed Khalid to perform at The O2 for the first time and what an impact he made.
It's true. Khalid warmed many hearts, including The O2's.
.@thegreatkhalid warmed our hearts at London's O2 Arena - and Ed Sheeran wasn't a bad touch either #FreeSpiritTour https://t.co/vSfi7PhSg5

— Metro Entertainment (@Metro_Ents) September 18, 2019
And whilst a little someone in the crowd nearly stole the show…
Hey @thegreatkhalid, not sure if you knew, but this kid was giving you a run for your money last night #FreeSpiritTour pic.twitter.com/ZniUIA0l9b

— GRETA THUNBERG. KNOW THE NAME. (@_vivaIavida) September 19, 2019
…the night remained incredibly special to many.
✨💚✨ @thegreatkhalid last night @TheO2 was something special ✨💚✨ #freespirittour pic.twitter.com/V4MjoSv0FW

— Roisin Kelly (@roisin_kelly20) September 19, 2019
We'll have you back anytime Khalid and feel free to keep bringing those friends!
But it didn't stop there for The O2. Also performing for the first time, Professor Brian Cox brought to us our first ever science show in the arena.
With over 10,000 fans taking a seat…
Great photo of the O2 on Thursday evening. https://t.co/h4LFnTAw1J

— Brian Cox (@ProfBrianCox) September 21, 2019
…including the aspiring scientists and not so knowledgeable parents…
At @ProfBrianCox Live with the14y/o - hope it's not too complicated!

It's not 14y/o I'm worried about - it's me!! Hopefully @robinince will explain the difficult bits! 😃 #BrianCox #O2 pic.twitter.com/VgOsc41tLE

— Andy H (@YorkieAH) September 19, 2019
…the crowd was more than impressed by the adventures in space and time.
The incredible show tonight #BrianCox at the @TheO2 answers all the questions about #univerce as well as "Why we need science?" pic.twitter.com/aPpxrYWcnL

— Natalia Lokhova (@NLokhova) September 20, 2019