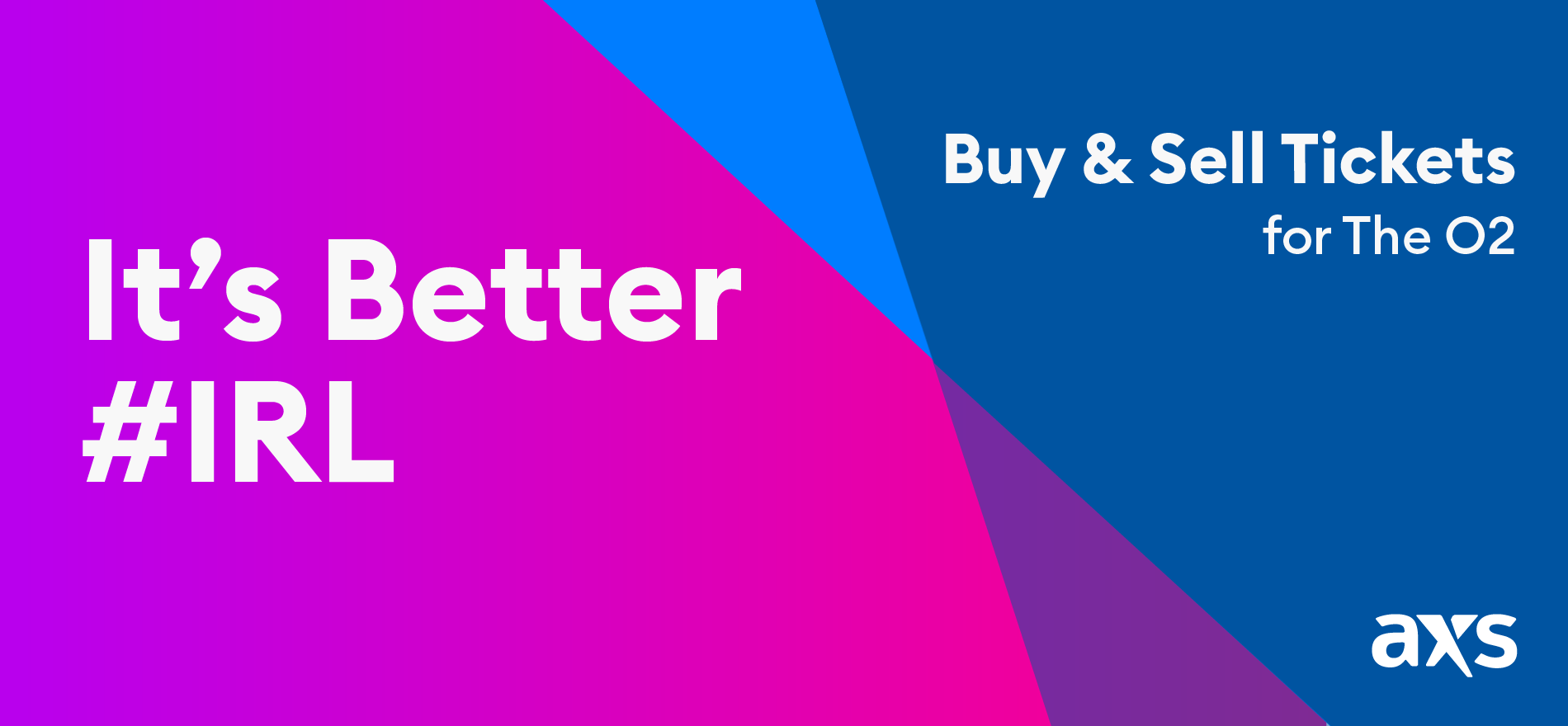 23 Oct 2019
AXS Official Resale is live at The O2
AXS Official Resale is live at The O2.
Avoid buying fake and overpriced tickets from touts with AXS Official Resale, a secure and fairly priced place to sell or purchase tickets with direct other fans.
Resale tickets being sold via AXS sit right next to normal general admission tickets so you can see all ticket options. Tickets being sold via AXS Official Resale will have a 10% price cap so fans get a fair deal. For sellers, this means your tickets will be in front of as many eyes as possible. For buyers, you're reassured that those tickets are legitimate right from purchase whilst not at extortionate prices.
Arriving via Flash Mobile Delivery, your tickets are stored on The O2 app with an 'anti tout' ID barcode that changes every 59 seconds. Not forgetting that with a few simple clicks you can transfer tickets over to friends or that mate running late to the event.
With AXS Official Resale available for nearly all shows here at The O2, with tickets on sale right up to the event, there's always a chance for you to pick up tickets – even for the most popular events. We've got you covered.
Find out all you need to know here.