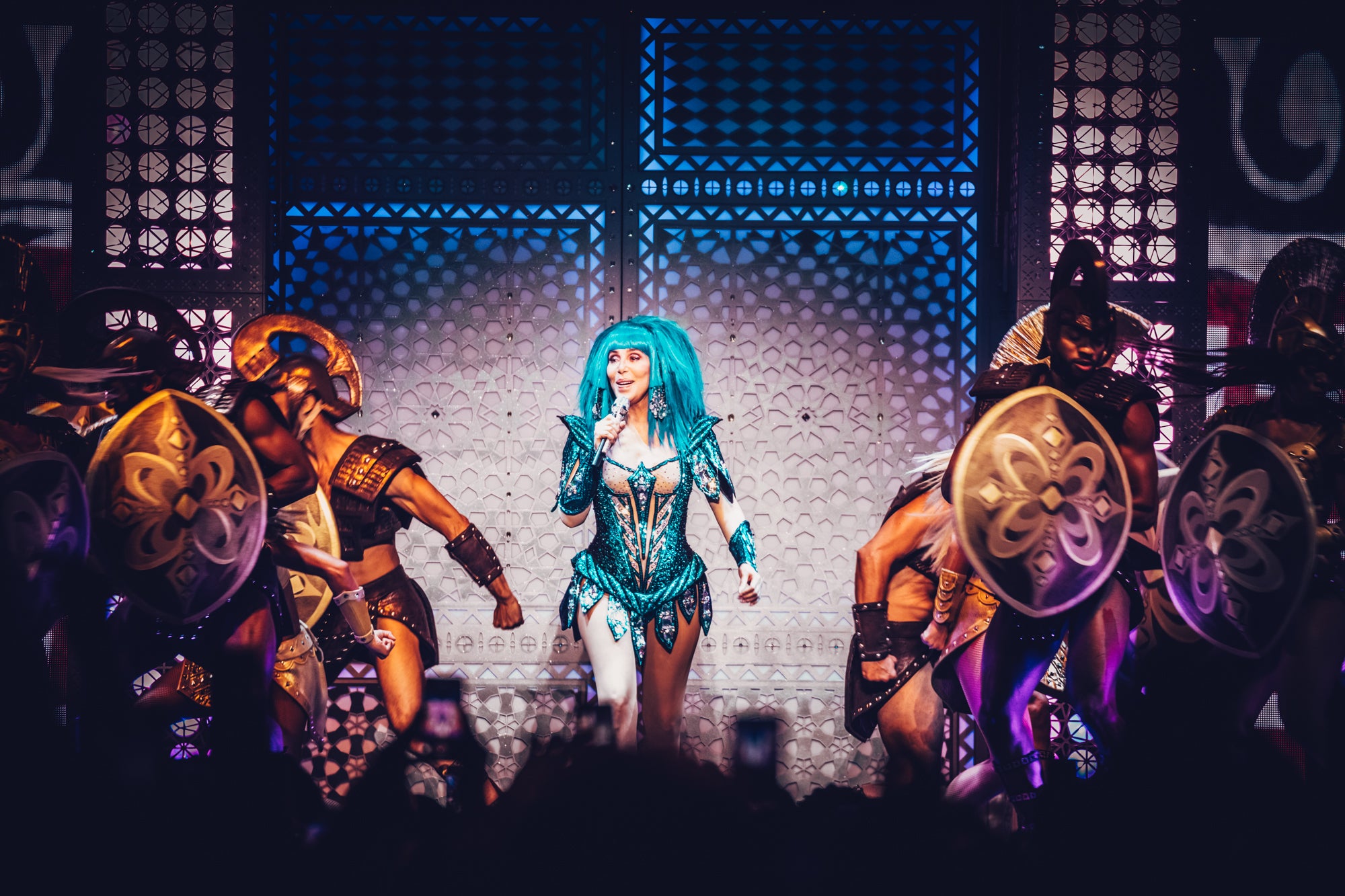 22 Oct 2019
Let's be fair to Cher, she knows how to put on a show
Let's be fair to Cher, she knows how to put on a show.
For two nights we've had the pleasure of hosting the icon for her first live shows in over 14 years and we saw it all from Burlesque, to ABBA, a little Chelvis and more it was an incredible night for many.
Captured by the eyes of her fans, check out some of the best bits here…
Fans really went on Cher journey through the times last night…
The one and only @cher was sensational tonight. Loved hearing all her hits across the decades and her hilarious anecdotes. A true diva icon ✨💕 #HereWeGoAgainTour pic.twitter.com/6RpjzFcxti

— Craig (@Craigizzle) October 21, 2019
…and it's true, we can't deny it; the love for Cher was everywhere.
London loves you! #fantsstic show! X pic.twitter.com/AT85iF1onM

— Kerry Whitehouse (@KerryWhitehouse) October 22, 2019
There were so many amazing outfit changes we couldn't keep up…
OMG @cher was everything! 👑💗💗💗 Such a great night - lost track of the costume changes every outfit was fantastic and Cher looked and sounded amazing (pics my friends who had seats in A3 I was in 401) pic.twitter.com/AEWFyjN1gg

— Maria 🧚🏻‍♀️ (@Mia_Cluer) October 21, 2019
…but we're also still shocked …Cher is 73? She can't be. Did someone do their maths wrong?
@Cher looked incredible! She never ages & her voice was fantastic too. Still buzzing this morning! #Cher #HereWeGoAgainTour #o2 pic.twitter.com/LnCcoLOHNm

— CJ 🏳️‍🌈🇬🇧 (@CeeJayyy10) October 22, 2019
There's only one statement left to make…to be honest Cher, I'm not sure…but she's definitely not rocking it as much as you!
"I'm 73. So let me ask you, what's your granny doing tonight?" - @cher pic.twitter.com/HKkdyXZYEe

— Chris Jones (@ChrisJonesGeek) October 21, 2019