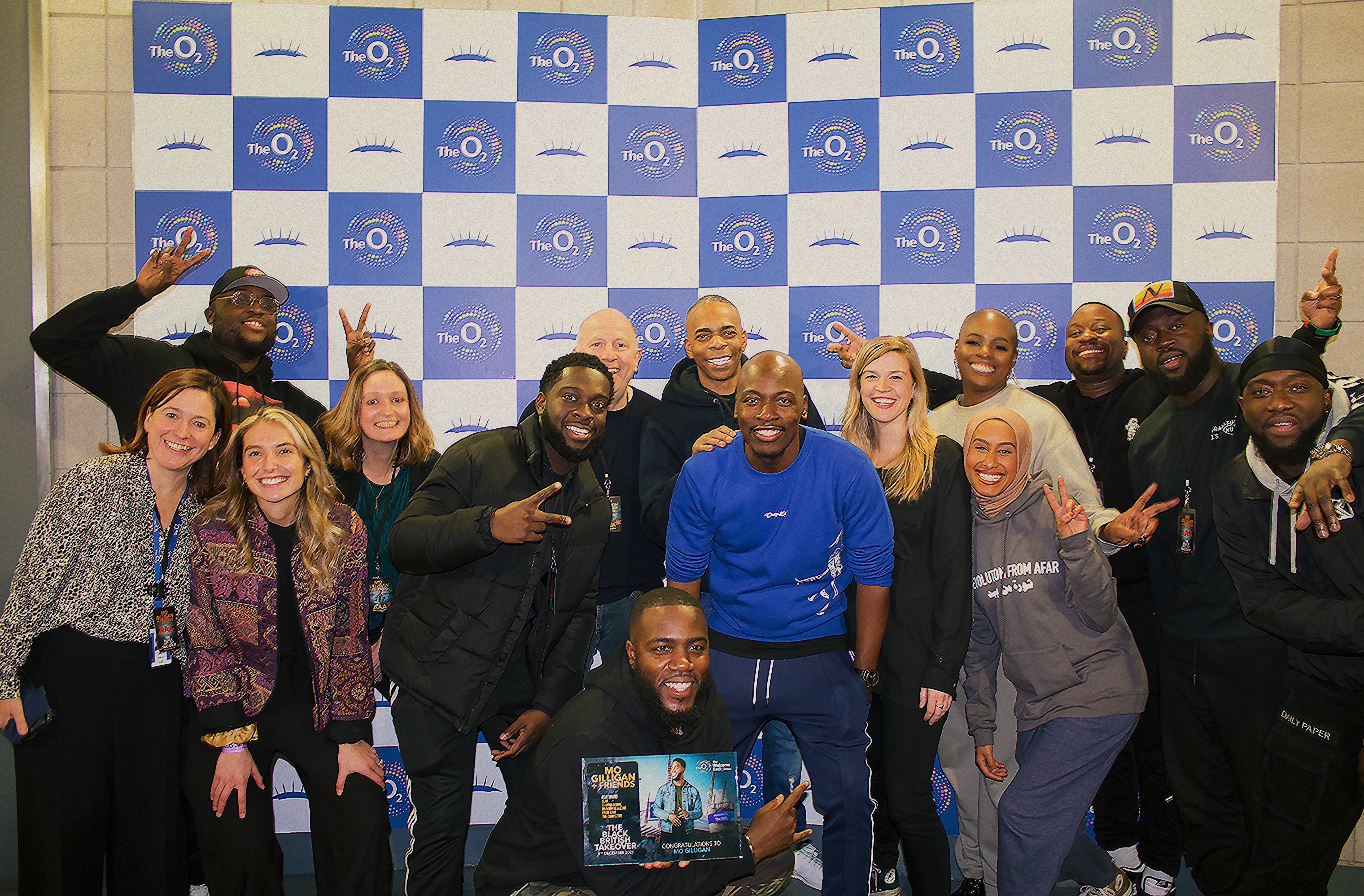 9

Dec

2021
Mo Gilligan receives First Time Award for 'The Black British Takeover' at The O2
Mo Gilligan has been presented with a First Time Award for his headline show, 'The Black British Takeover' at The O2.
'Mo Gilligan + Friends, The Black British Takeover' (which was promoted by Live Nation), took place at The O2 on Wednesday 8 December 2021. Alongside headliner Mo Gilligan, fans also enjoyed performances from the following artists: Slim, Thanyia Moore, Ola Labib, Babatunde Aléshé, Eddie Kadi, Nana Ntorinkansah, Stephen Asamoah-duah, David Ohene-Akrasi, and Charles Mensah Bonsu.
In honour of Mo's headline show The O2 was transformed into 'The MO2', with digital screens around the venue showing a graphic of Mo, captioned with The MO2.
The show was the first to be announced as part of The O2's Welcome Back Show series, which features a diverse line-up of headline artists and performers showcasing the very best of British and International acts. Artists participating in the series have included Burna Boy, Ministry of Sound Classical, Wizkid and Tom Jones.
Mo Gilligan said: ""Thank you so much to The O2 for such an incredible night. We made history and it was one of the proudest moments of my life. Yes The MO2!"
Emma Bownes (VP of Venue Programming at The O2) said: "It was such an honour to welcome Mo + Friends to The O2 for a fantastic night of laughter and entertainment. Together with O2, we really wanted our Welcome Back Show series to offer something for everyone, and this show was the perfect tonic we all needed after a tough couple of years. We can't wait for what 2022 has in store, and want to thank Live Nation, Mo and all of the performers for such a great show."
Gareth Griffiths (Director, Partnerships & Sponsorship, Virgin Media O2) said: "We are thrilled to have had Mo Gilligan + Friends at The O2 for a much needed night of comedy and entertainment. The laughter and energy from this show is exactly what the people need right now and it has been a fantastic part of our Welcome Back Show series at The O2."