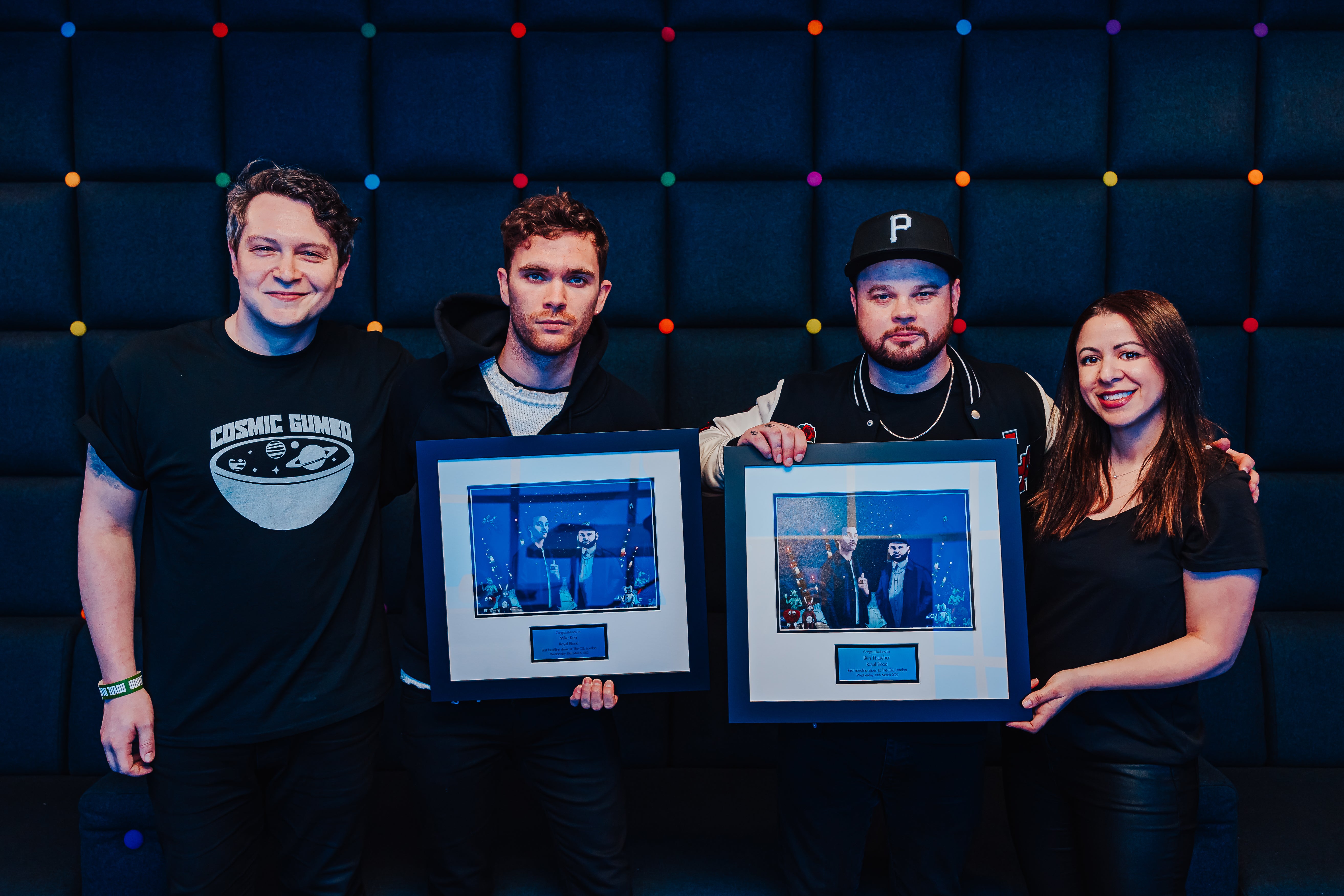 31

Mar

2022
Royal Blood receive First Time Award at The O2
British rock duo Royal Blood performed their first headline show at The O2 on Wednesday 30 March 2022 as part of their UK tour (promoted by SJM Concerts). To commemorate this milestone, Royal Blood were presented with a special Frist Time Award from the venue.
Royal Blood said: "The O2 Arena is an undeniable milestone and one we are genuinely amazed to have reached. And all in the name of Rock'n'roll. Hallelujah"
Christian D'Acuña (Programming Director at The O2) said: "We're big fans of Royal Blood here at The O2 and have been looking forward to them bringing their huge live sound to the venue since their first single 'Out Of The Black' came out in 2013. We hope this is the first of many Royal Blood shows at the venue and would like to thank 13 Artists, Wildlife Management, SJM Concerts and Live Nation for bringing this tour to The O2."
2022 is set to be big year for The O2. As well as celebrating the venues 15th birthday in June, the arena will host over 200 events from some of the best UK and international artists including Bastille, Craig David, Dua Lipa, Little Mix, Billie Eilish, Queen + Adam Lambert, Kings of Leon and lots more.