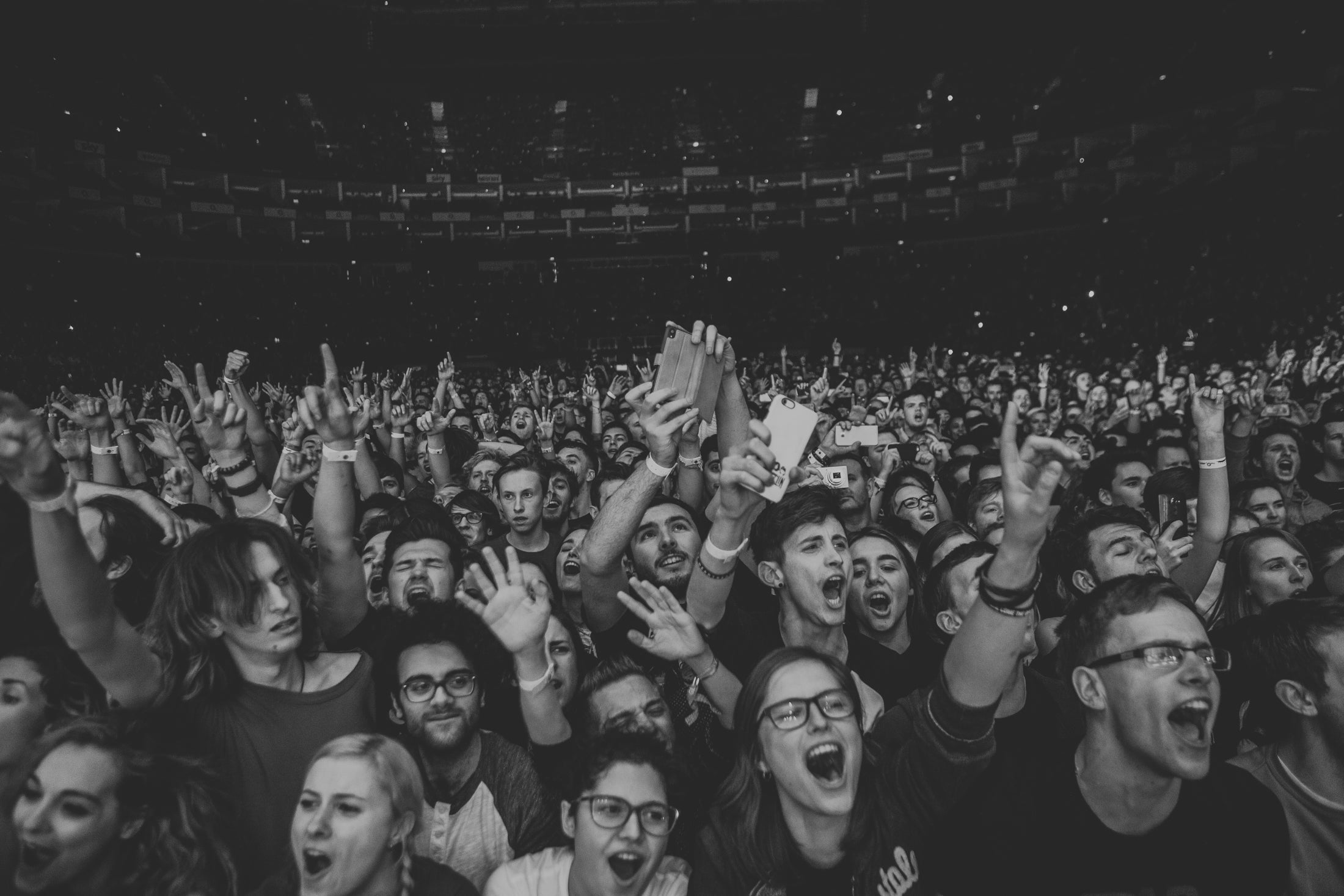 11

Oct

2023
The O2 announces ticket pledge for 1,000 local young people, following new research linking live events and improved mental health
The O2 has unveiled new research strongly connecting music and live events with improved mental health in young people, ahead of World Mental Health Day (10 October)
'The power of live': new research shows that 83% of young people aged 14-25 agree that attending live events has a positive impact their mood and wellbeing.
Following this research, the world famous venue has pledged to donate over 1,000 arena tickets to young people in Greenwich throughout 2024, providing increased access to live events as part of an industry-leading initiative
The O2, the world's most popular live entertainment, leisure, and retail destination, has unveiled new research which examines the link between music and live entertainment and mental health in young people aged 14-25 in the UK. Published ahead of World Mental Health Day (10 October), the research was inspired by the work of the venue's official charity partner YoungMinds, which is the UK's leading charity fighting for children and young people's mental health.
In a nation where 52% of young people 'don't know' how to cope with bad mental health, new research has highlighted over 80% of young people agree that music (88%) and live events (83%) have a positive impact their mood and wellbeing. Furthering this, a fifth of young people (20%) stated that this positive impact on their mental health is what they enjoy most about attending live events, with over a quarter (27%) citing that their enjoyment comes from the opportunity to forget about everything else they have going on when attending live events.
Following the publication of this new research, The O2 has announced a new initiative to improve accessibility to live events for local youths in Greenwich. From December 2023 and throughout 2024, the venue has pledged to donate over 1,000 arena tickets to young people and their families as part of this initiative, working alongside local charitable youth organisation YoungGreenwich. These tickets will span a range of event types taking place in The O2 arena over the next year, including music, comedy, and sport.
Adam Pearson, Commercial Director at The O2 said: "When we announced YoungMinds as our official charity back in January, we knew that we wanted to use our position as a world-leading venue to drive real impact and change. This research highlights the undeniable link between live events and the positive impact they have on the mental health and wellbeing of young people, which presents us with a unique opportunity to really make a difference within our local community – something which has always been a huge priority for us. Working alongside the fantastic team at YoungGreenwich, we're excited to be able to provide even more access to the best-in-class events that happen at The O2 arena over the next year."
Research also highlighted that some artists have a more positive impact on the mood and wellbeing of young people than others, with Taylor Swift coming out on top (32%) as having the most positive effects, closely followed by Ed Sheeran (28%). A shared appreciation for artists through dedicated fanbases was also cited as having a positive influence, with nearly two thirds (61%) of young people agreeing that being a part of these online and in-person communities has a positive impact on their mood or wellbeing.
Michelle Kerrigan, Head of Relationship Development at YoungMinds commented: "We are delighted to be chosen as the official charity partner of The O2 and welcome this research. We know that listening to music and live event have a hugely positive impact on young people's mental health and this initiative means that 1,000 young people in Greenwich will have the opportunity to access events that they might otherwise not experience. We look forward to the venue's continued support and to our future work together supporting young people's mental health."
The O2's commitment to supporting charitable causes and the local community sit under the venue's wider CSR platform, Good Vibes All Round. Established in 2019, Good Vibes All Round underpins The O2's work across four key pillars: sustainability, accessibility, charity, and community. This new ticket pledge is just one of the strides that the venue has taken this year to further its impact under these pillars, following the recent announcement that The O2 will be hosting the world's first carbon removed events in February next year. For more information on Good Vibes All Round at The O2, please click here: https://www.theo2.co.uk/about-us/good-vibes-all-round
The O2, which welcomes over 9 million visitors and hosts over 200 events every year, has already announced a strong line-up of world-class events for 2024, including four shows each for The 1975 and Olivia Rodrigo, six shows for Take That, the continuation of Peter's Kay's monthly residency, and much more. For more information on events taking place at The O2, please click here: https://www.theo2.co.uk/events