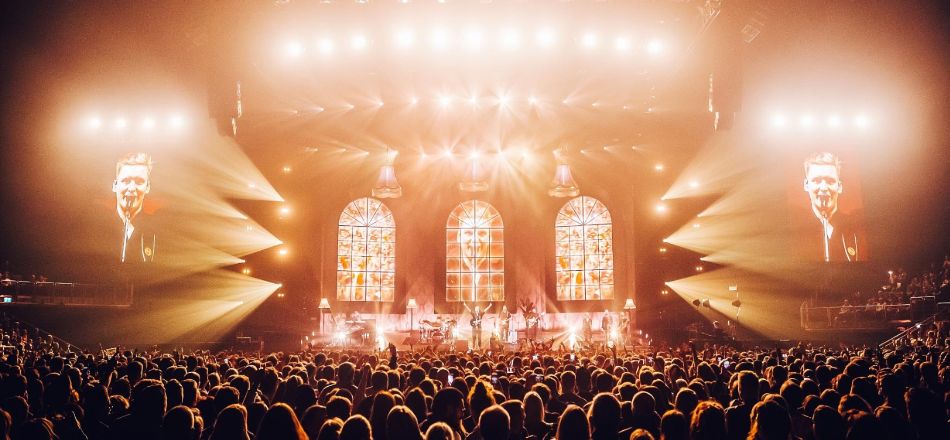 12 Apr 2019
The O2 launch fan first ticketing approach with AXS
AEG, owner and operator of iconic entertainment venues The O2 and The SSE Arena, Wembley, along with ticketing partner AXS is launching Flash Mobile Delivery and AXS Official Resale; fan first technology which will prevent the resale of tickets for profit and become the only legitimate way to resell tickets that guarantees entry to both venues.
AEG and AXS are committed to ensuring fans pay a fair price for their tickets so all tickets sold through the venue websites and via AXS.com, will be utilising Flash Mobile Delivery. Through this technology, all tickets are assigned to individuals with unique digital ID technology. This includes a dynamically changing barcode system, which ensures that the tickets cannot be illegally duplicated. It also allows fans to share their tickets easily with others in their party.
With AXS Official Resale, in the event that ticket holders are no longer able to attend a show, they will now be able to easily resell their tickets to other fans at a fair price and because the transfer of tickets takes place on the AXS system, buyers will always know that their tickets are the real deal.
For the first time ever, our fans will be able to see both primary and resale tickets together enabling them to make the best choice from all available options in one place. There's a 10% cap on the original price paid to help prevent touting. AXS Official Resale will be the only way to officially and safely resell and buy tickets bought through the venues or AXS.com. Customers who buy tickets from other resale platforms, risk having their tickets cancelled and entry denied.
The partnership between AEG Europe and AXS marks a distinct shift in the live entertainment industry. It underlines a commitment to a fairer and more transparent resale market for shows and a commitment to combatting fraud. The technology will be used for the first time at The O2 from 14th April, and at The SSE Arena, Wembley from 18th April, and applies to all new events going on-sale.
Steve Sayer, VP & GM of The O2 commented:
"We welcome this new safer and fairer option for visitors to our venue. The new technology from our partner AXS will allow fans to access the venue in a simpler way and guarantee their tickets, whether primary or resale, are authentic, avoiding any disappointment".
John Drury, VP & GM of The SSE Arena, Wembley added:
"The ability to offer a fan friendly ticketing service and resales at a fair price has long been our key goal. The move to partner with AXS for Flash Mobile Delivery Tickets and AXS Official Resale in order to tackle these issues is enormously welcomed. The entire customer journey from buying tickets to attending a show will improve as a result of this new technology."
Robert Byrne, Managing Director of AXS Europe said:
"AXS is proud to provide a fully integrated platform across both the primary and resale markets, giving everyone the opportunity to sell and purchase tickets at a capped, fair price. This will help prevent ticket touting and help combat illegal counterfeiting. We know that fans, artists and their representatives have been looking for a solution to these issues for a long time and we believe AXS Official Resale with Flash Mobile Delivery will be a real game-changer. I'm also really pleased that AXS is partnering with AEG on this important initiative and delighted that such iconic venues like The O2 & The SSE Arena, Wembley will be leading our launch plans".
Flash Mobile Delivery Tickets will be live on all future events going on sale at both venues and AXS Official Resale is now the only official way to purchase resale tickets for shows at The O2 and The SSE Arena, Wembley.