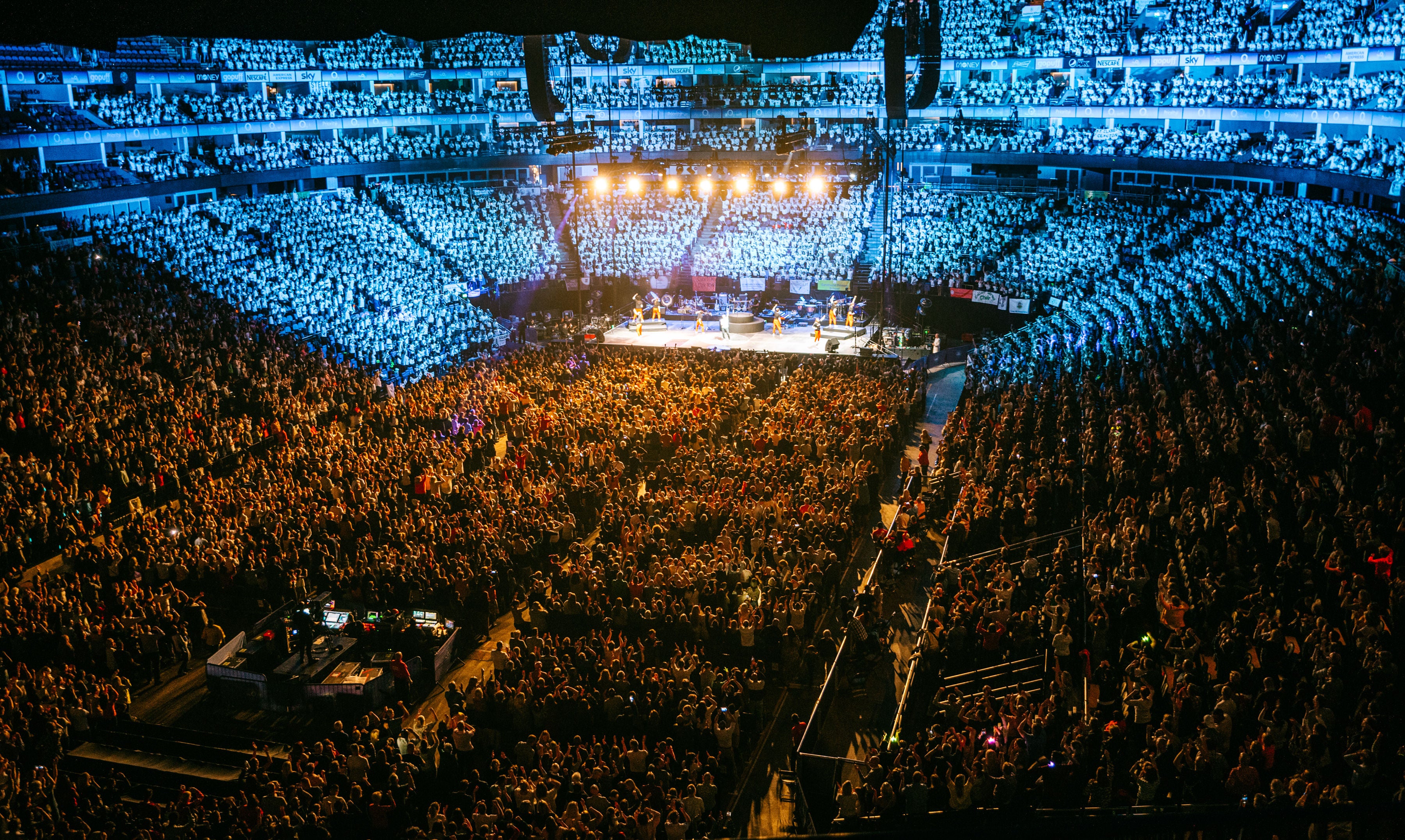 31

May

2022
The O2 marks event milestone with naming of The O2 arena non-stage end as 'Young Voices End'
Young Voices, the largest children's choir concerts in the world, returned to The O2 last week as it celebrated 25 years since launching and hitting the major milestone of over 500,000 children performing across 66 shows at The O2.
To celebrate the return of the annual event, the non-stage end of the arena has now officially been named, 'The Young Voices End' with a commemorative plaque set to be installed later this year.
Emma Bownes, VP of Venue Programming at The O2 & AEG Europe said: "It is unbelievable to think that Young Voices have now given half a million children the opportunity to enjoy and perform music at The O2, creating memories that will stay with them and their families forever. Experiencing the sound of 8,000 children singing in unison is truly uplifting and inspiring, and we have been so proud to host Young Voices at The O2 since it first played the venue in 2007.
Ben Lewis, CEO of Young Voices added: "We were totally blown away by this announcement. The O2 is probably the most iconic arena in the world and is usually reserved for the biggest names in music. So, imagine how special it is for the children taking part to be able to say The O2 have named an end of the arena after them! I remember how lucky we felt at our first event at the venue, back when it opened in 2007. To be here doing our 66th show and passing half a million children mark is simply overwhelming."
Over 3000 schools and 150,000 children took part in Young Voices for 2022 and were joined by surprise special guests including Rebecca Ferguson, Wynne Evans, The Beatbox Collective and Ruti.
Young Voices believe that every child should be given the chance to find their love of music and since 1996 over two and a half million children have participated in a Young Voices concert worldwide. With a specially arranged repertoire taking in everything from Pop and Rock to Folk and Classical there is something for everyone.
The O2 will be celebrating its 15th birthday in June, a month which also sees six nights of Billie Eilish alongside Overheated, a cross-campus climate event, and 10 nights of Queen + Adam Lambert.