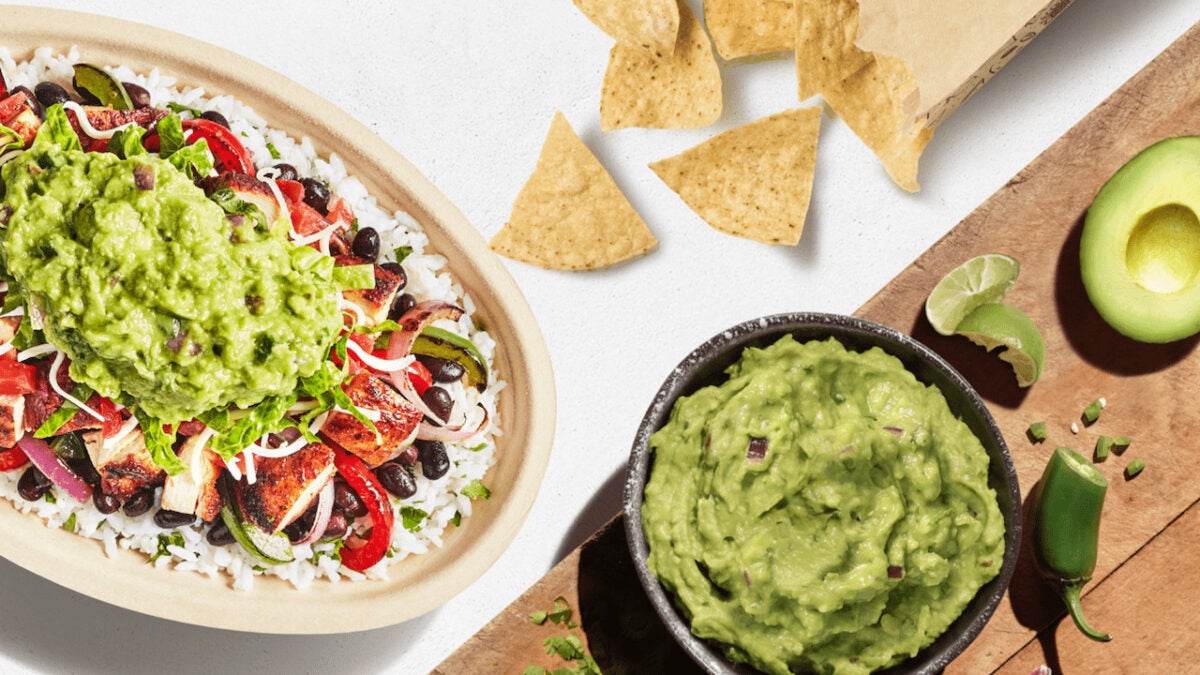 16

June

2023
The O2 spices up F&B portfolio with the additions of Afrikana and Chipotle
The O2 has announced two new signings in the destination's thriving Entertainment District, which is owned and operated by a joint venture between AEG Europe and Crosstree Real Estate. Afrikana, the independent African fusion restaurant, and Chipotle Mexican Grill, the globally recognised fast-casual dining chain, will bolster the already extensive line-up of bars and restaurants at the world's most popular live eventertainment, leisure and retail destination when they open later this summer.
Afrikana, the African-inspired restaurant, is opening in a 1,992 sq ft unit opposite Las Iguanas and the recently launched iFLY Indoor Sydiving. Founded by entrepreneur Omair Ali in 2018, the franchise restaurant specialises in fusing popular mainstream dishes with African-inspired flavours, such as chicken, buns, fish and chips, curry goat, and sharing platters. Afrikana at The O2 will form the brand's second franchise site in London.
Joining Afrikana is Chipotle in a 1,835 sq ft unit in The O2's Entertainment District in between Thunderbird Chicken and German Doner Kebab, serving an array of responsibly sourced, classically-cooked real food with wholesome ingredients, including burritos, bowls, salads, quesadillas and tacos. Originating in the US, the brand has achieved significant success since entering the UK in 2010.
The new signings coincide with a strong performance by the Entertainment District throughout May, with sales up by 42% compared to the same period in 2022, and footfall up 2%, maintaining The O2's momentum since the start of 2023.
Jacob Summer, Director of European Operations at Chipotle commented on the opening: "We are always looking for new communities to expand access to our real, fresh ingredients and The O2 is the perfect choice. As an innovator in the food industry, our fast-casual offering and purpose to cultivate a better world compliment the dynamic pace of the destination and its eclectic mix of operators."
Janine Constanin-Russell, Managing Director at the Entertainment District and Icon Outlet at The O2, said: "Following the hugely successful openings of JD Wetherspoon and iFLY, together with the stellar performance results achieved across the destination, it's exciting to be adding even more choice and diversity for customers to enjoy. Chipotle's well-known and sought-after Mexican delights, alongside Afrikana's authentic and unique mix of flavours, add something different to our F&B portfolio. We're proud to play a part in Afrikana's expansion across London, reinforcing the significance of our location to independent operators, and we have no doubt that both brands will be very popular with The O2's customers."
The news also follows the reopening earlier this week of Haidilao Hot Pot, the traditional Chinese hot pot restaurant, and stellar trading results throughout Q1 and the Easter holidays, with sales surpassing 2019 results.
The O2 was represented by Lunson Mitchenall.