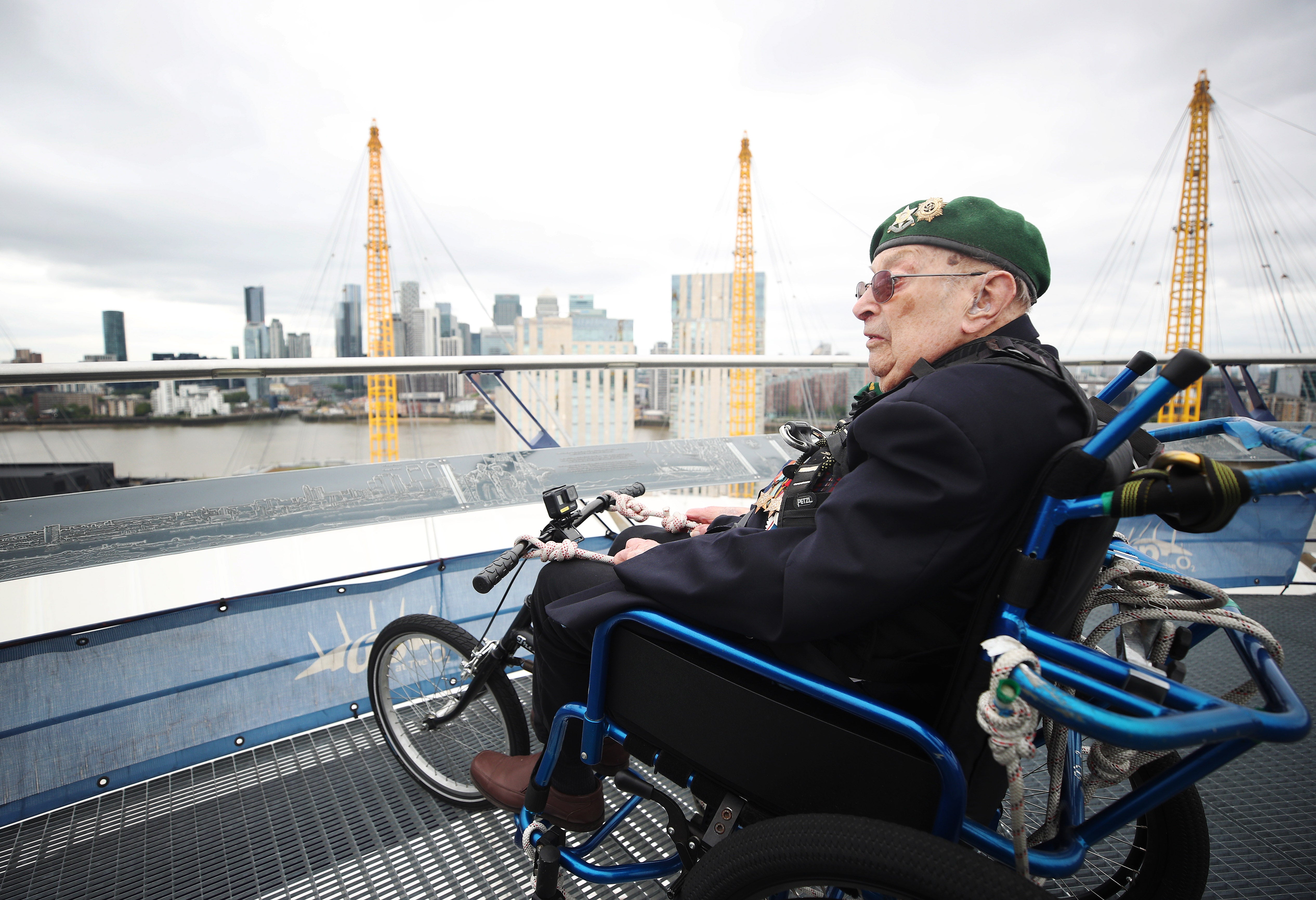 5

July

2021
Up at The O2 welcomes its oldest climber
100-year-old war veteran Harry White defended his title as the record holder for the oldest person to climb over The O2 when he visited the Up at The O2 attraction again on his 100th birthday. Harry, from Romford, previously climbed at the age of 97 and returned to beat his own record in celebration of this landmark birthday.
Up at The O2 is an unforgettable 90-minute outdoor climb over the world's most popular music, entertainment and leisure venue. Visitors can enjoy 360 degree panoramic views of the capital once on the summit which is 52 meters high.
A keen sportsman, Harry always wants to try new things. From his days in the Royal Artillery to the RASC Air Supply, playing badminton at a club in East Ham to qualifying as an archery coach, it's safe to say that Harry has always been on the move and today at 100 years old, he completed the wheelchair climb. A true inspiration for anyone looking to challenge themselves as restrictions across the world start to ease.
Speaking about the experience, Harry said, "I try anything once. If I like it I do it again, if I don't like it I don't do it. People don't realise what they're missing until they come up and see what the rest of the world looks like at a height. When you're up high like this, you get a good view of everything that's going on around you."
Dan Hurst, Head of Attractions at The O2 said, "We're honoured that Harry has chosen to celebrate his birthday with us and to beat his own record of being the oldest person to climb Up at The O2. It just goes to show that no matter what age, we can all challenge ourselves and go on to achieve amazing things. We hope he enjoyed his time and from everybody here, we wish him a very happy 100th birthday."