Coming to the show. Head down early. There is enhanced security in place. Only small bags allowed with bag drop facility available for larger bags.
Event timings: Doors: 18:00 // Simply Red - Stars Set: 20:00 // Simply Red - Greatest Hits Set: 21:15 // Finish: 22:30
Close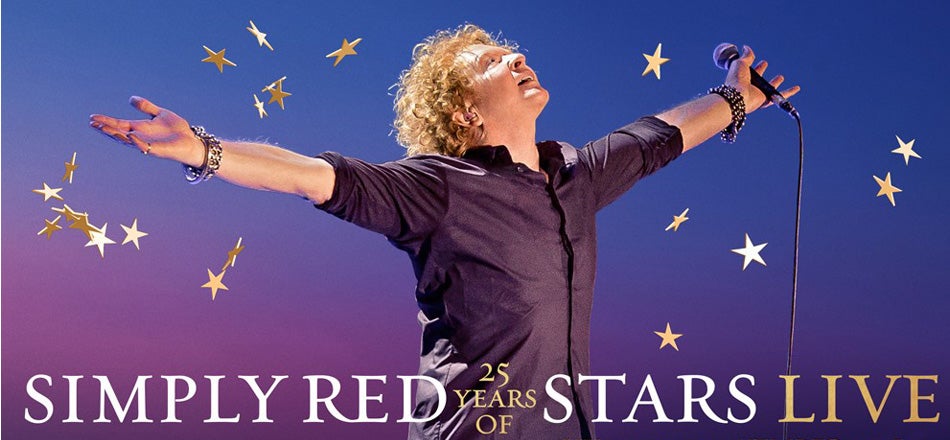 Simply Red
at The O2 arena
Get access to exclusive updates and a heads-up on tickets.
Simply Red will bring their classic album 'Stars' to The O2 on Sunday 27 November in what will undoubtedly be one of the highlights of the year.
The first half of this special show will feature hits and classic Simply Red songswhile the second half of the show will feature the entire 'Stars' album in its original running order.
25 years after its release, 'Stars' remains one of modern music's best and most successful albums. It made Mick Hucknall a superstar, turning Simply Red into one of the country's biggest bands. The album sold over 10 million worldwide, 4 million in the UK. Today the album sounds as fresh and exciting as it did in 1991.
"After the huge success of 'A New Flame', I set myself the challenge of composing a whole album of original songs," Mick Hucknall recalls. "I could never have imagined that 'Stars' would have the impact it did. It was a truly magical time. Now, looking on after 25 years, it seems only fitting to celebrate by performing the album in the original running order."