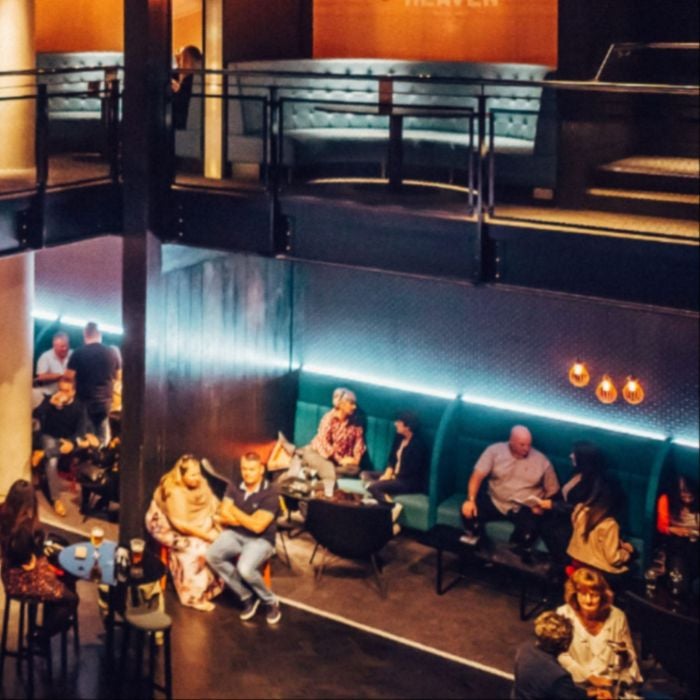 American Express Lounge
Hours of Operations
The Lounge opens at 5:30pm for most shows, or up to an hour before main doors
About
Got event tickets? American Express Cardmembers get complimentary access to the Lounge on a first come first serve basis. Full details on how to redeem a pass can be found below.
The American Express Lounge at The O2 offers Cardmembers a taste of life behind the scenes - from crew-catering style dining to 'green room' areas. With three distinct areas to relax and purchase from a selection of food and drink, the Lounge is a great place to start the night in style.
If you have already bought your tickets to an arena event at The O2, London, you have the opportunity to access this Lounge. Simply make your way to The Guests Services Hub under the Outlet Shopping Staircase and show your American Express Card with a valid show ticket to secure up to 4 passes per Cardmember, should they be available.
Passes are provided on a first come, first served basis. Capacity is limited, so access cannot be guaranteed. Arrive early to avoid disappointment.
The Lounge is located on the ground floor of The O2. If you have managed to secure a pass at The Guest Services Hub, enter the arena through the VIP lanes at Entrance B and show your pass for entry to the lounge.
Wheelchair access for all areas through entrance B, and through lift located on the left on the lounge main doors for mezzanine access.
Tickets to the Lounge are limited to four per Cardmember and are complimentary with arena event tickets. Tickets are limited and subject to availability. Ticket registration closes 14 days prior to the event date or when all tickets have been allocated.
Whilst every care has been taken to ensure that cross contamination is minimal with regard to our kitchen processes and ingredients, such instances may arise, due to the nature of food preparation. Click the Allergen Information sheet below for more details.
You Might Also Like
Restaurant / Mixed Cuisine
Restaurant / Mixed Cuisine
Restaurant / Mixed Cuisine