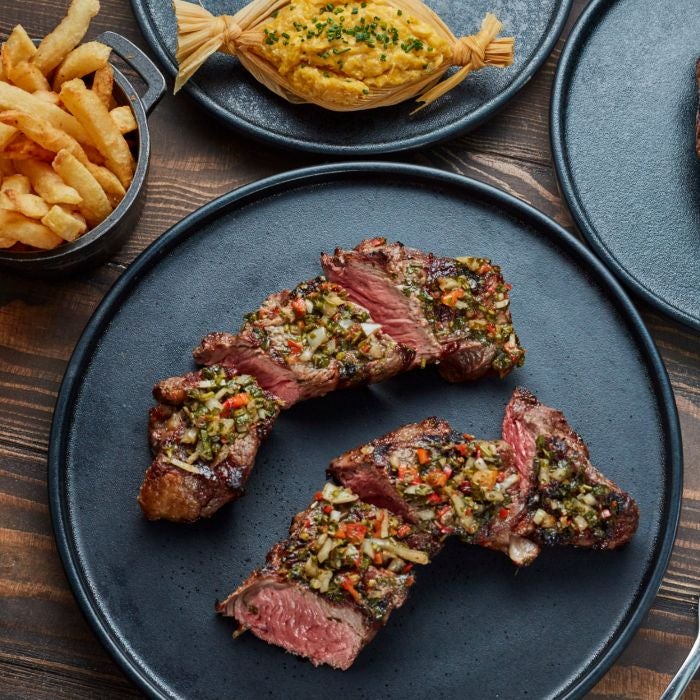 Gaucho
Hours of Operations
Sunday - Thursday: 12:00 pm - 11:00 pm
Friday - Saturday: 11:30 am - 11:00 pm
About
Our environmentally conscious restaurant and bar at The O2 offers a vast, luxurious escape for all guests amidst the electric atmosphere, especially for those looking to enjoy a leisurely pre-show, carbon zero lunch or celebrate any kind of special occasion.
For more information: https://www.gauchorestaurants.com
Gaucho Cookery School
The Gaucho Cookery School is back! Learn the art of marinating, grilling and of course eating our finest aged Argentinian cuts. Our Saturday courses are taught by a skilled Gaucho master, who will give you an interactive demonstration of the butchery behind each prime beef cut, where you'll end up knowing your Lomo from Ancho. Learn, cook and finally each the food you cook in our O2 restaurant with the group. This class is perfect for small groups, team building experiences, or just a fun activity with a loved one. To enquire, please email Vida.Aleks@gauchorestaurants.com
High-chairs are available and we can cater for children's parties.
We can cater for vegetarians and vegans. Please let us know about any dietary needs before ordering.
There are disabled toilets. Seeing eye and hearing dogs are allowed.
Advance booking and private room hire are available. Event night booking is available. We take group bookings of up to 24.
We also offer a wine tasting experience in the wineroom with our sommelier.
PRIVATE DINING ROOM
VIP Suite: 24 seated for dinner & a show
Balcony: 60 seated
Top Floor: 100 seated/ 150 standing
Contact: anna.Gazzaniga@gauchorestaurants.com
We can cater for coeliacs (wheat allergy), nut allergies, lactose intolerance and fish allergies. Please let us know about any allergies before ordering.
You Might Also Like
Restaurant / Mixed Cuisine
Restaurant / Mixed Cuisine
Restaurant / Mixed Cuisine