Gordon ramsay street burger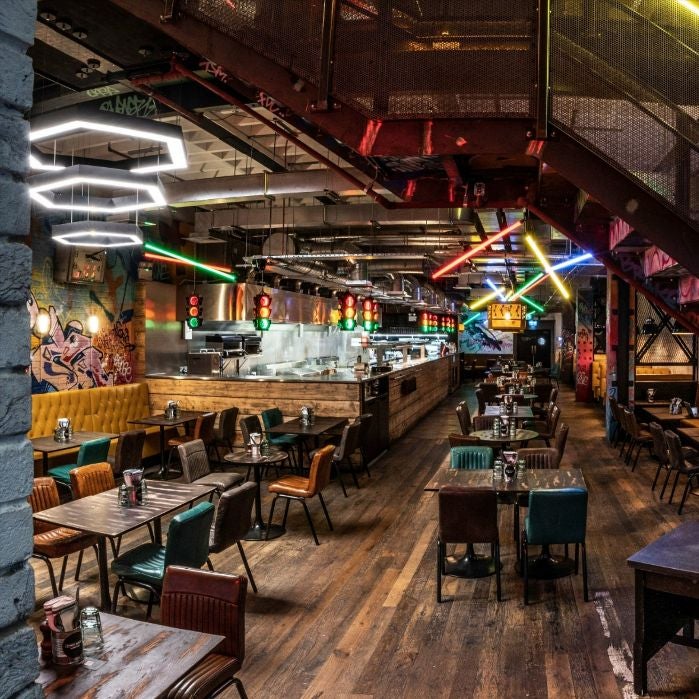 Gordon Ramsay Street Burger
Hours of Operations
Sunday to Wednesday 12:00 - 23:00
Thursday to Saturday 12:00 - 00:00
About
Gordon Ramsay Street Burger is now open at The O2, serving up signature burgers and delicious sides. Choose from favourites such as the O.G.R. Burger, the Hell's Kitchen Burger or the JFC Burger. Try the delicious cocktails or shakes including Sticky Toffee Pudding or Oreo.
New: Banana Split, Ice Cream Sandwiches and onion rings are now on the menu.
Kids menus: £8 for a burger, fries and soft drink (choose from Ramsay Kids Beef Burger, 'Say Cheese' Burger, Little Chicken Burger and Plant-Based Burger).
You Might Also Like
Restaurant / American Cuisine
Restaurant / American Cuisine
Restaurant / American Cuisine