London essence cocktail bar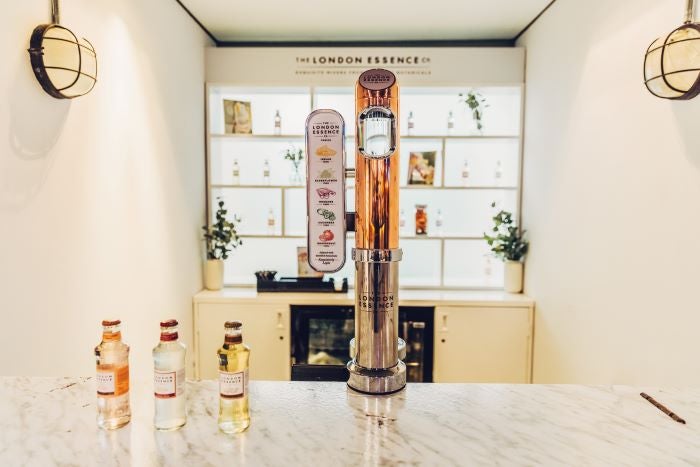 London Essence Cocktail Bar
Hours of Operations
The London Essence Bar is open from main doors until 10 minutes after the start of the show. (Bar times may vary and opening is subject to show.)
About
Discover The London Essence Cocktail bar featuring a selection of signature cocktails made with their range of exquisite mixers from distilled botanicals. Opt for a Piña Colada Fizz made with London Essence Roasted Pineapple Soda and a Mule, created using London Essence's sweet and fiery Ginger Beer.
The bar also features a bespoke G&T menu, where can you can pick your gin of preference, mix it with one of the five London Essence tonics available from London Essence's premium Tonic on Tap, including Indian tonic, Elderflower, Rhubarb, Cucumber and Grapefruit, and finally, top it off with a garnish of your choice!
The London Essence Bar is located on Level one by block 111.
About The London Essence Company
The London Essence Company range of exquisite mixers is crafted from distilled botanicals, to deliver the purest flavour.
Founded in 1896, on the banks of the River Thames, The London Essence Company used the expertise gained whilst working for leading perfume houses, to produce high quality essences and flavours for leading food and drink companies of the era. Its secret was using the science of distillation and the art of layering flavours to create natural essences with unmatched depth of flavour and complexity.